Welcome to Cape May MAC!
We're happy to welcome you back and hope you enjoy your tour of the Physick Estate, a visit to the Cape May Lighthouse or World War II Lookout Tower, a trolley tour or walking tour.
In an abundance of caution, Cape May MAC requires you to do the following:
Keep 6 feet apart from anyone not in your party.
Wear a mask at all times while participating in our tours.
We will be asking our guests the following questions upon check-in:
Are you experiencing any flu-like symptoms?
Have you been in contact with anyone infected with COVID-19?
Have you recently traveled to a high-risk area or country?
If you have answered yes to any of these questions we respectfully ask that you do not participate at this time, and return after being asymptomatic for 14 days.
If a guests temperature is 100.4 or more, we require them to take a a seat in the shade, and retest in 10 minutes; or, come again at another time.
We are requiring the same of our Cape May MAC staff & volunteers.
To further ensure your safety, all of our historic sites and trolleys are getting routine deep cleaning with disinfecting products and capacity restrictions are in place.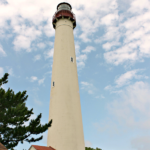 Capacity on the grounds of the Cape May Lighthouse is limited to 25 guests at one time. Capacity inside the Cape May Lighthouse is limited to 10 guests at one time. As each group of 10 descends, another group will be allowed to go up. Capacity in the Oil House gift shop is limited to 2 guests at one time.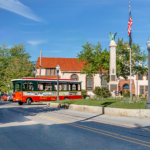 Capacity on the Cape May MAC trolleys is limited to 16 guests, with seating in every other row. Plexiglass separations have been installed around the driver and Cape May MAC guide.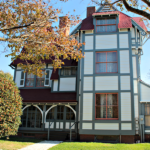 Capacity in the Emlen Physick Estate is limited to 12 guests. Each timed tour will be split into 2 groups of 6 guests, with a Cape May MAC guide taking each through the house on separate routes to maintain appropriate social distancing.