Visit the Emlen Physick Estate
Cape May's only Victorian House Museum!
A visit to the Physick Estate today offers a look back at our Victorian past as evidences by its architecture, decorative arts, customs, and the lives of one particular Cape May family, the Physicks. Emlen Physick Jr., his widowed mother, Frances Ralston, and his maiden aunt, Emilie Parmentier, moved into their home when it was completed in 1879.
The Physick's distinctive home illustrates their changing tastes as well as the particulars of the Victorian lifestyle in Cape May.

The first floor of the Physick House Museum is fully accessible. Free on-site parking/RV-friendly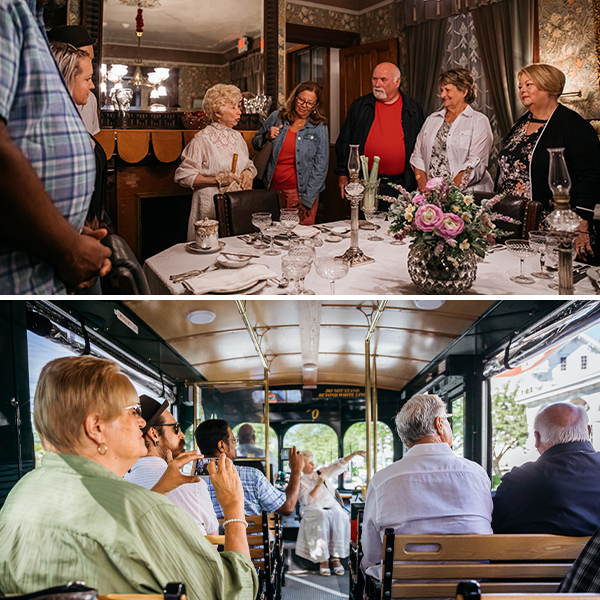 COMBINATION TROLLEY/PHYSICK ESTATE TOUR
Take a guided trolley tour of Cape May's Historic District. followed by a guided tour of the Physick House Museum. Approximately 2 hours. Admission includes the Carriage House Gallery at the Physick Estate. Begins at the Washington Street Mall Information Booth at Ocean Street.
Tour tickets for this tour are not available for online purchase. Click the link below to find out where to purchase tickets.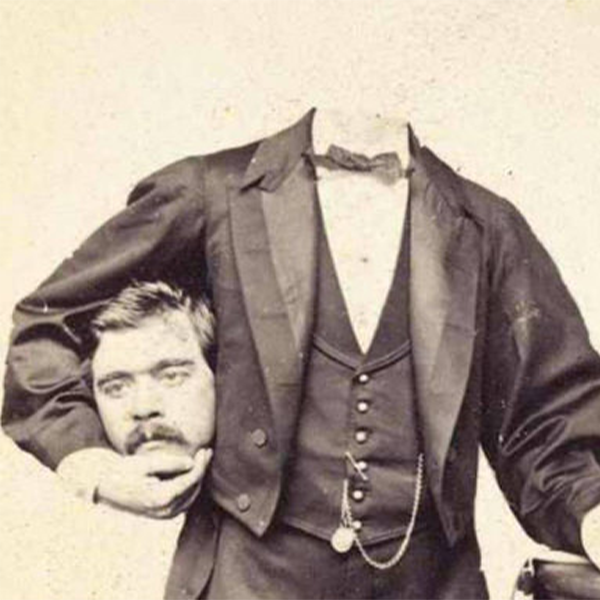 MAGIC & MYSTERY COMBINATION TOUR
Want more weirdness? Combine the Magic & Mystery house tour with the Spirits & Victorian Oddities trolley tour.
$30 adults
$25 children (ages 3-12)
Check back for 2021 dates…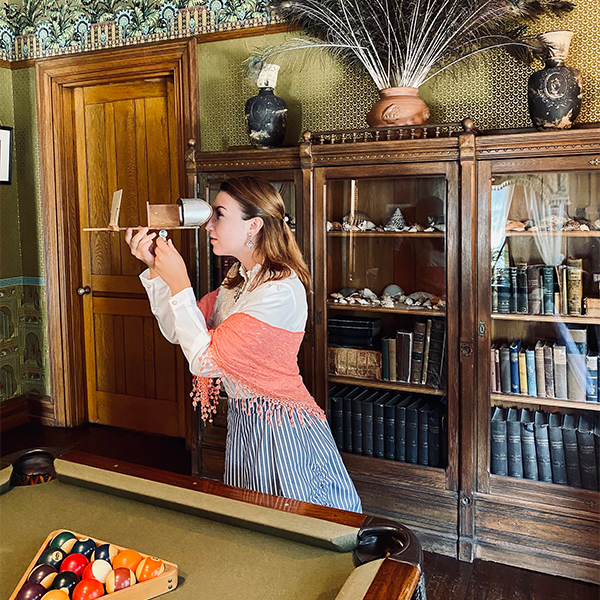 MAGIC & MYSTERY HOUSE TOUR
Take a step back in time to the Victorian Era in this 1879 restored mansion and learn about the Victorians' fascination with magic, illusion, the mysterious and the odd. Hear about the Great Lafayette, the world's greatest magician; Houdini, the astounding escape artist; Ionia, he Goddess of Mystery; Pepper's Ghost, is it real, or just an Illusion? Sherlock Holmes, Jack the Ripper and much more! Tickets are limited to ensure social distancing; advance tickets recommended.
$20 adults
$15 children (ages 3-12)
Check back for 2021 dates…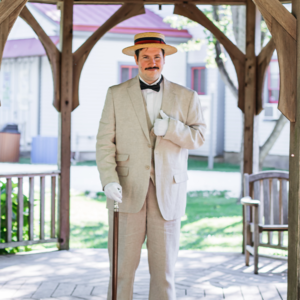 A DR. PHYSICK CHRISTMAS TOUR
Dr. Physick welcomes you to his home. Christmas is a wonderful time of year to come to Cape May and the Emlen Physick Estate is decorated to the nines! In this first person tour, Dr. Physick walks guests through his home, pointing out Victorian decorations and telling stories of his family and friends at Christmas.
$20 adults
$15 children (ages 3-12)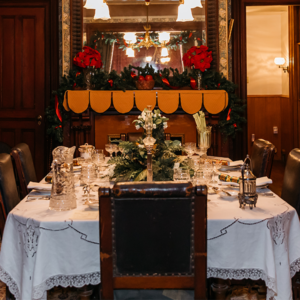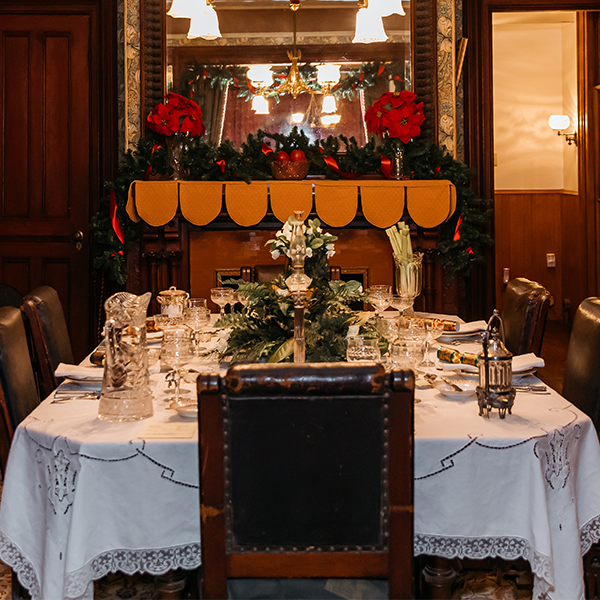 PHYSICK FAMILY CHRISTMAS HOUSE TOUR
This 1879 Victorian house museum sparkles for the holidays with authentic Victorian decorations that invite you to step back into Christmas past! On the Physick Family Christmas House Tour, you will visit the Physick Estate, decorated in true Victorian style, for a unique living history experience with members of the Physick Family household of the 1890s. Also see the "Old-Fashioned Christmas" exhibit at the Carroll Gallery at the Carriage House, a breathtaking Dept. 56 Dickens Village beneath the boughs of a giant Christmas tree.
$20 adults
$15 children (3-12)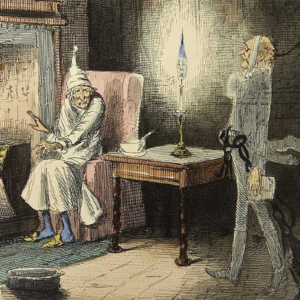 DICKENS OF A MURDER
BAH! HUMBUG! Ebenezer Scrooge is known for his miserly, uncompassionate ways, but he's a changed man; he's been practically giving his money away! Scrooge's nephew, Fred Sawyer, is throwing a Christmas party and everyone is delighted by Scrooge's appearance!  But when things go awry and murder is for served for supper, the guests may just become detectives…or even suspects.  This Christmas party's a hoppin', but there's a murderer a knockin'! This evening will be a Dickens of a Murder!
$35 adults
$25 children (ages 3-12)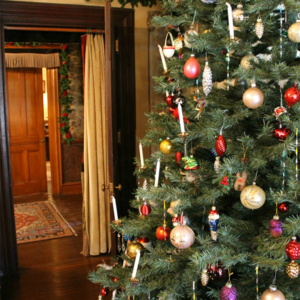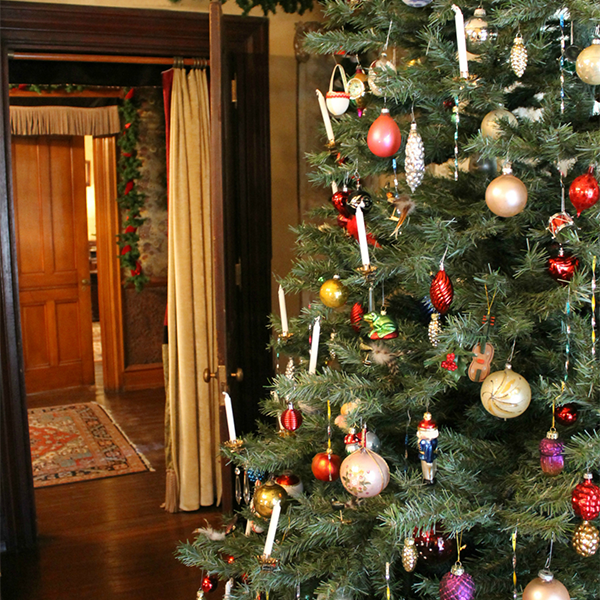 EVENING YULETIDE HOUSE TOUR
Take a 30-minute guided tour of the first floor of Cape May's 1879 Emlen Physick Estate, decorated in authentic style for a Victorian Christmas. See how the Physick family would have entertained for the holidays. Afterwards, visit the Carriage House for a visit to "An Old-Fashioned Christmas" exhibit.
$25 adults
$20 children (ages 3-12)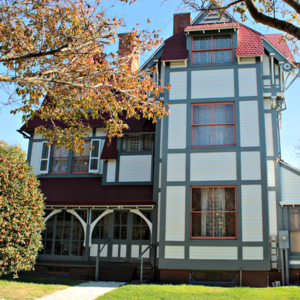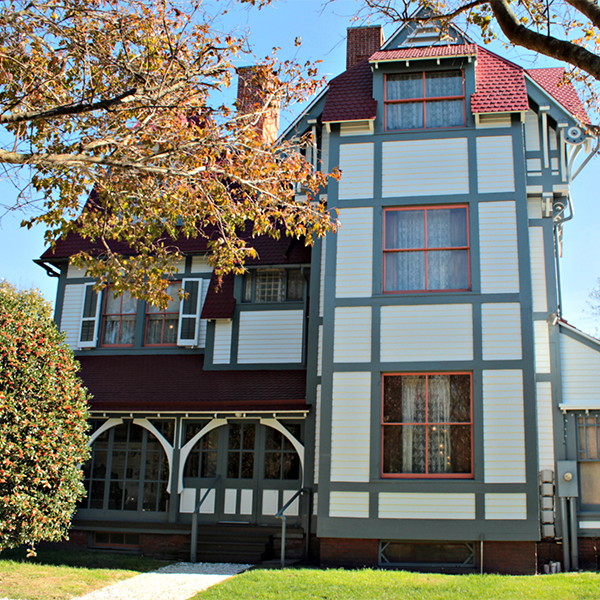 PHYSICK ESTATE SCAVENGER HUNT
Have an adventure the whole family will enjoy at the 1879 Emlen Physick Estate! Use our map to explore the grounds and find answers to questions about the estate in this educational scavenger hunt. Turn in your answer sheet at the Carriage House Museum Shop and receive a prize!
Available daily at the Hill House office or the Carriage House Visitors Center at the Physick Estate. Includes map and clues.
FREE; donation accepted
VIRTUAL TOUR
We are excited to share with you our first ever virtual tour of the Emlen Physick Estate! This is an abbreviated version of our normal 45 minute guided tour. We hope you enjoy it and learn something new. We look forward to you visiting our museum soon!
If you enjoy this virtual tour, please consider making a donation to our organization below.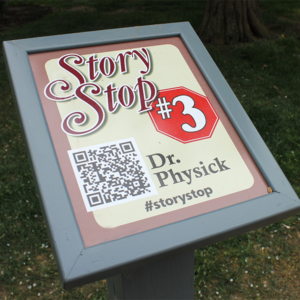 STORY STOPS AT THE PHYSICK ESTATE
Look for various story stops on the grounds and listen to first-hand accounts of life at the Physick Estate during Victorian days in Cape May.
FREE
Emlen Physick Estate Photos