NOTICE: MANY OF THESE EVENTS HAVE BEEN CANCELLED
Due to the Covid19 crisis, we have made the decision to cancel or postpone our Spring Celebration events.
April 24-May 17, 2020
Ready to put the long, cold winter behind you? Come and celebrate the arrival of Spring in Cape May. Stroll the historic streets and enjoy the gorgeous blooms and the warm sunshine. We have lots for you to enjoy as you celebrate Spring!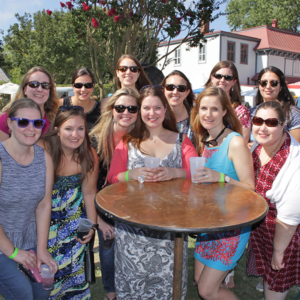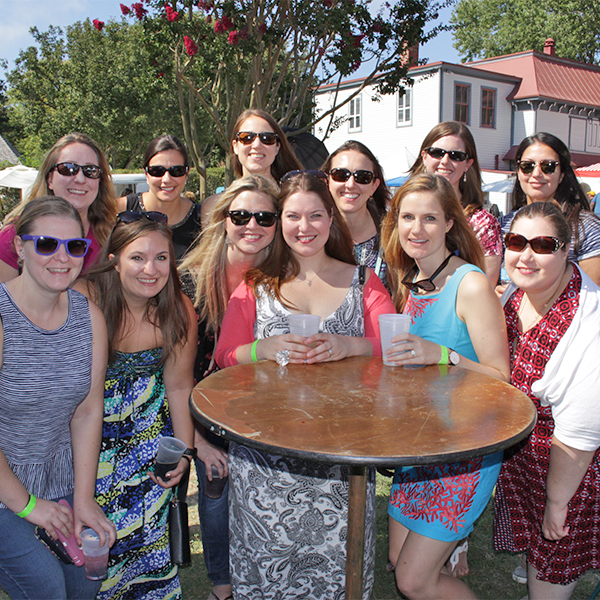 SIP INTO SPRING FESTIVAL
Saturday, May 9: 10am-4pm
grounds of the Emlen Physick Estate
It's the season of new growth! Celebrate spring's rebirth with exciting outdoor gardening and nature demonstrations,live music, food, wine, beer, Bloody Marys and mimosas, crafts and collectibles, and more!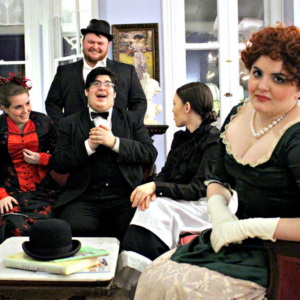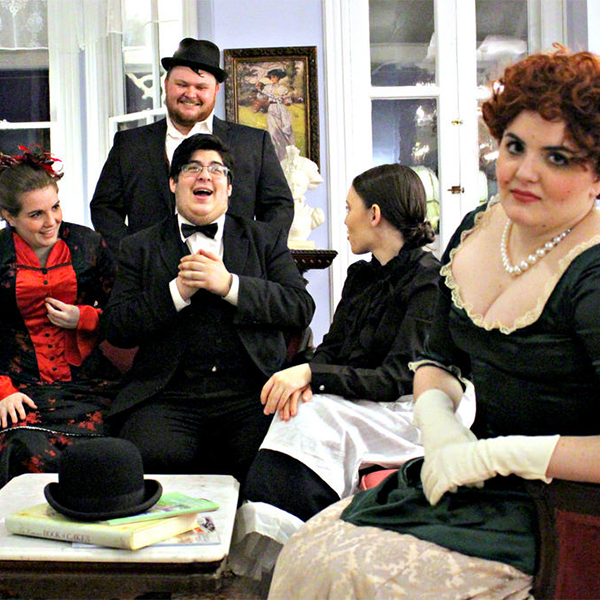 MURDER MYSTERY DINNERS
"All Bets Are Off"
Saturdays, May 2, 9 & 16: 7pm
After a long weekend in Atlantic City, a group of close friends return to their small town home, eager to show off their big winnings. But one of them has a secret to hide.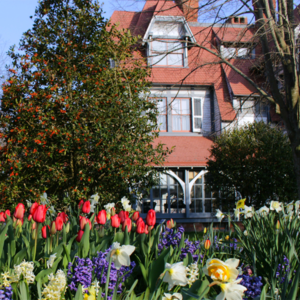 SPRING CELEBRATION GARDEN TOUR
Saturday, May 30: 1pm-4pm
Here is your invitation to step past the frontage and explore the private plants and blooms of some of the Cape May area's most dedicated gardeners. See their private landscape designs, and take home ideas for your own gardens.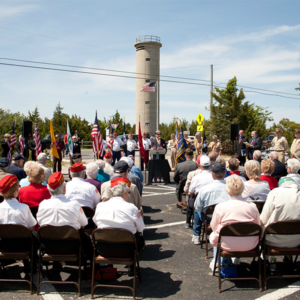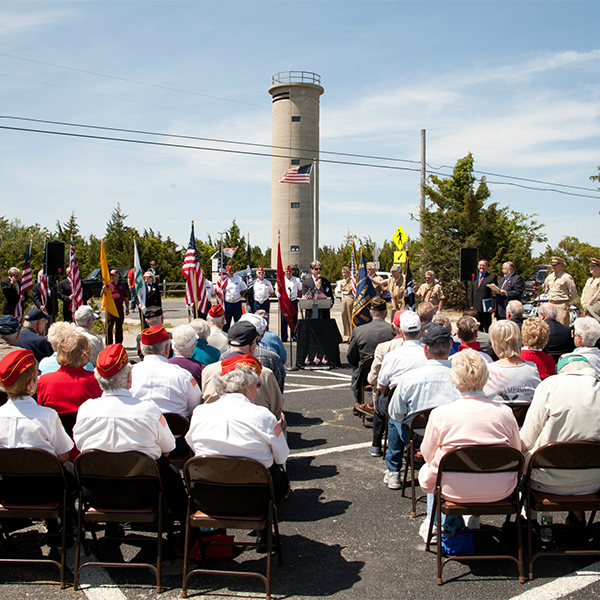 ARMED FORCES DAY
Saturday, May 16: 11am
This annual ceremony honors the dedicated military men and women who help preserve the nation's freedom.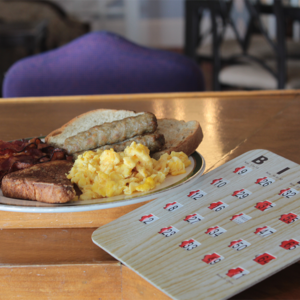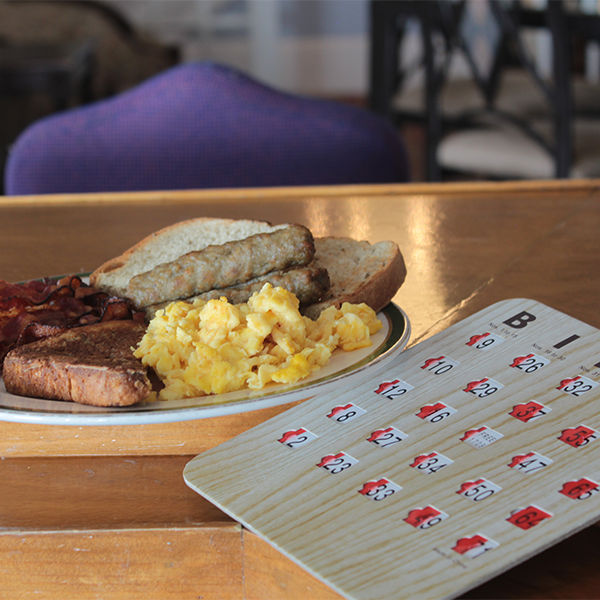 BRUNCH & BINGO AT THE BEACH
 Join us for a morning of brunch, bingo and a fashion show just for you from the lovely ladies at Cape May's Lace Silhouettes and the Cotton Company.  You can win some great prizes and get free gift cards for these wonderful shops, too!
​Tickets  $25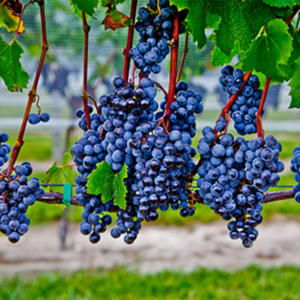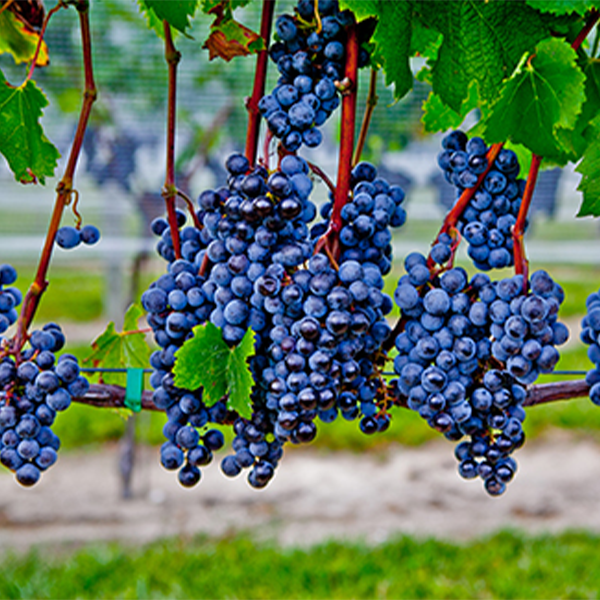 CAPE MAY WINE TRAIL
Spend the afternoon visiting Cape May County's wineries and sampling the unique flavors of each. Experience includes lunch as well as transportation via a Cape May MAC trolley.
CHOCOLATE LOVERS FEAST
Enjoy a buffet of chocolate desserts at The Washington Inn, 801 Washington St. Limited event; reserve early. Optional $15 wine pairings will also be offered by the Washington Inn (not included in ticket price).
Admission $40
​
​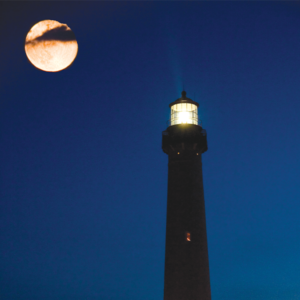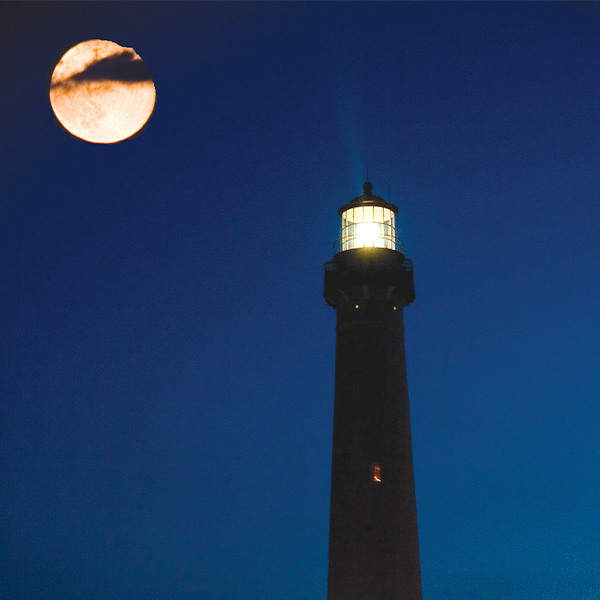 LIGHTHOUSE FULL MOON CLIMB
Saturday, May 7: 8pm-10pm
Let the light of the full moon guide you up the 199 steps to the starry top for a dramatic nighttime view of the surrounding region.
Purchase tickets from the Keeper at the Lighthouse the night of the event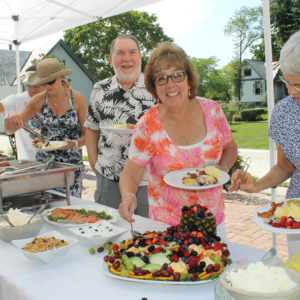 JAZZ BRUNCH AT THE ESTATE
For Mother's Day
Sunday, May 12: 10am
Celebrate Mother's Day under the tent at Vintage restaurant with brunch and enjoy live jazz from The Great American Songbook.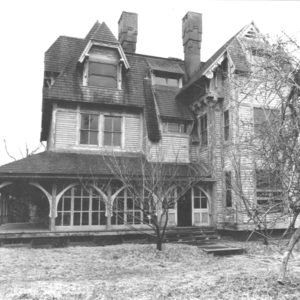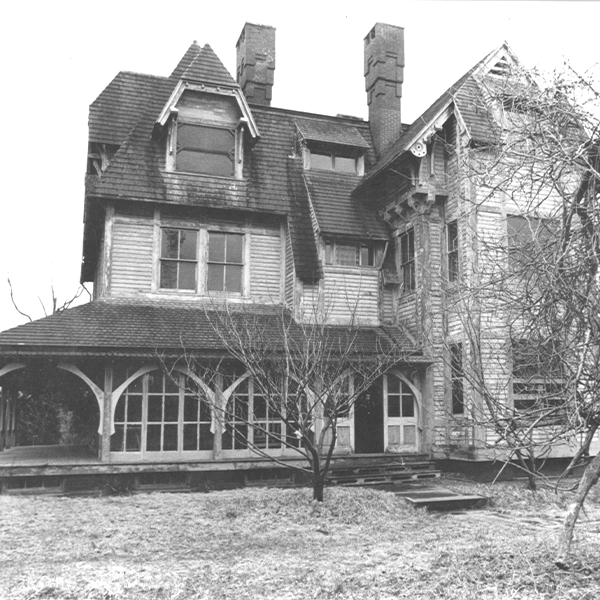 50 YEARS OF MAC: 1970-2020
Carroll Gallery Exhibit
March 27-Nov. 1, 2020
Cape May MAC was born in 1970 when a small band of passionate volunteers committed themselves to save the Emlen Physick Estate from demolition. In the 50 years since, the organization has grown to become a leading interpreter of Cape May history, culture and the arts.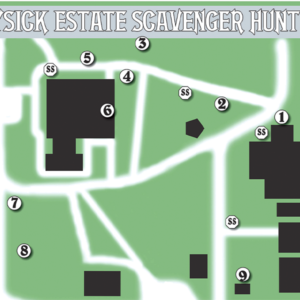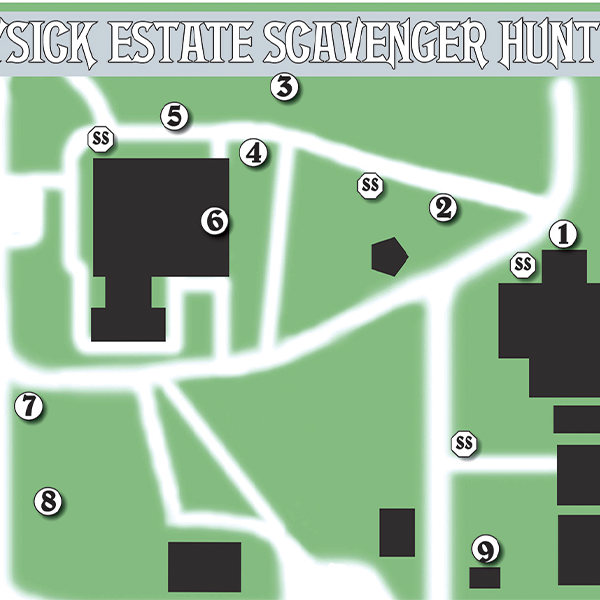 PHYSICK ESTATE SCAVENGER HUNT
Year-Round
Have an adventure the whole family will enjoy at the 1879 Emlen Physick Estate! Use our map to explore the grounds and find the answers to questions about the Physick family and life in Victorian times on this educational scavenger hunt.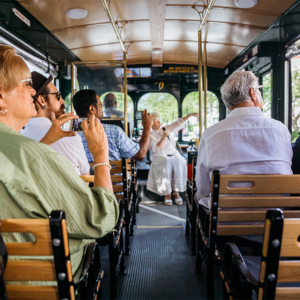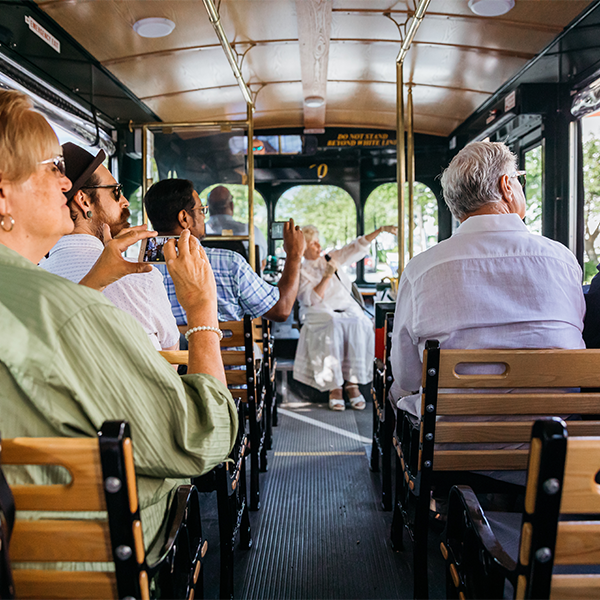 CAPE MAY'S WILD SIDE TROLLEY TOUR
You'll learn why Cape May has been called the birding capital of North America on this tour. Join Cape May Bird Observatory naturalists on a trolley tour to local "hotspots" with exits at several stops along the way.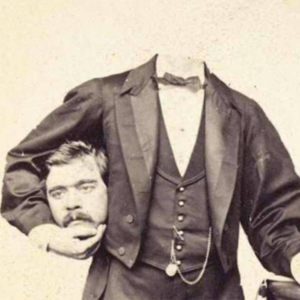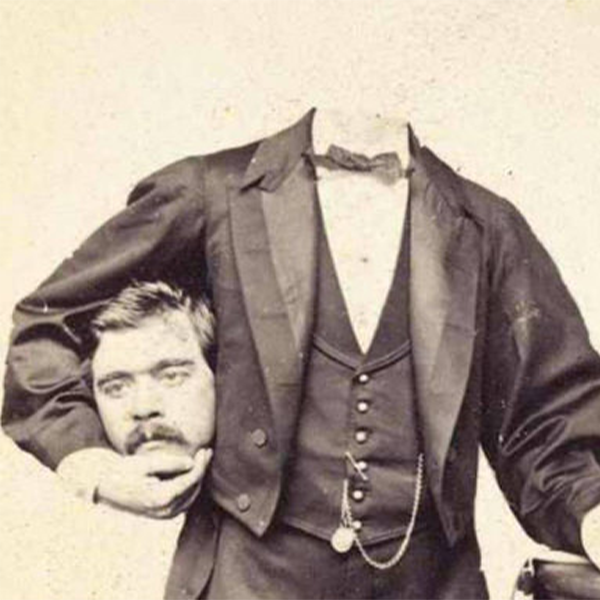 CAPE MAYHEM TROLLEY TOUR
They Did What ??!! Headless Photography?   Electric Corsets?   Coffin Torpedoes? Explore some of the strange beliefs, superstitions, oddities,  fads, curiosities and mysteries from the end of the 19th century – the Victorian era – in this half hour trolley tour through the gaslit streets of Cape May.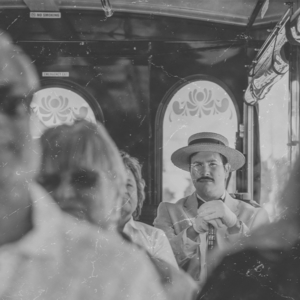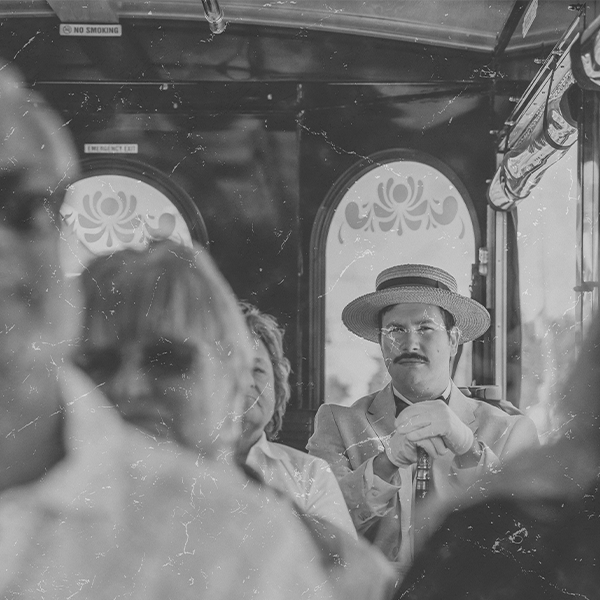 GHOSTS OF CAPE MAY TROLLEY TOUR
Nobody knows Cape May's ghosts better than psychic medium Craig McManus. Your MAC guide relates his findings on this 30-minute trolley tour through darkened streets of Cape May beneath flickering gas lamps.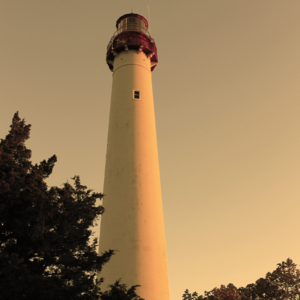 GHOSTS OF THE LIGHTHOUSE TROLLEY TOUR
Take an evening tour down the ghostly path that leads to the Cape May Lighthouse, as you hear about psychic medium Craig McManus' paranormal findings. At the Lighthouse, you may even feel the presence of long-ago keepers. Do you have what it takes to climb 199 stairs to the top?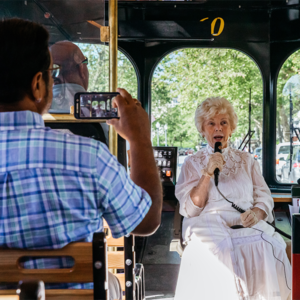 ROOTS OF CAPE ISLAND TROLLEY TOUR
West Cape May has a history of farming, and much more. Learn about the roots of this area, both literal and cultural on the new Roots of Cape Island Trolley Tour. Hear about those who farmed the mighty lima bean. Learn about the Native American tribes who inhabited this land. Hear about the area's history, including the whaling industry, and its farms and shops, with stories of the vibrant African American community who live and work here.