MURDER MYSTERY DINNERS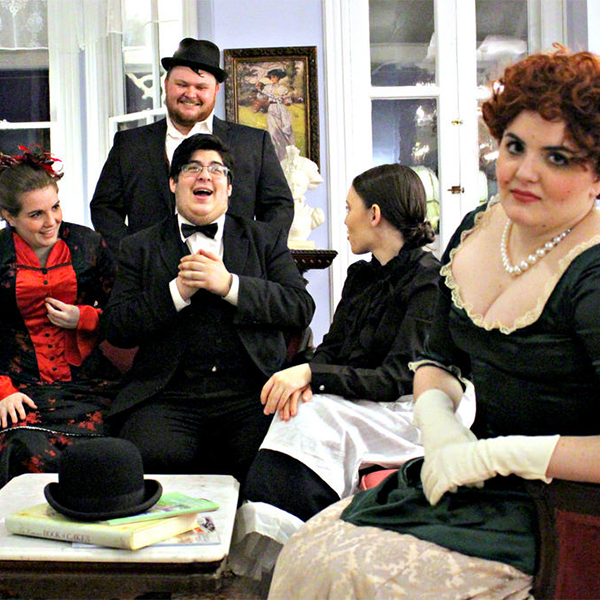 Aleathea's at the Inn of Cape May, 7 Ocean St.
The scene and the table are both set for "All Bets Are Off", by Jacky Fazio. After a long weekend in Atlantic City a group of close friends return to their small town home, eager to show off their big winnings. But one of them has a secret to hide. Loyalty and friendship will be pushed to the limits as they realize they don't know each other as well as they thought, and maybe they don't want to. Enjoy a four-course dinner as you interact with the cast of likely suspects and the mystery unfolds around you.
$65 adults
$30 children (ages 3-12)
Limited event; reservations are necessary.
CLUELESS AT THE PHYSICK ESTATE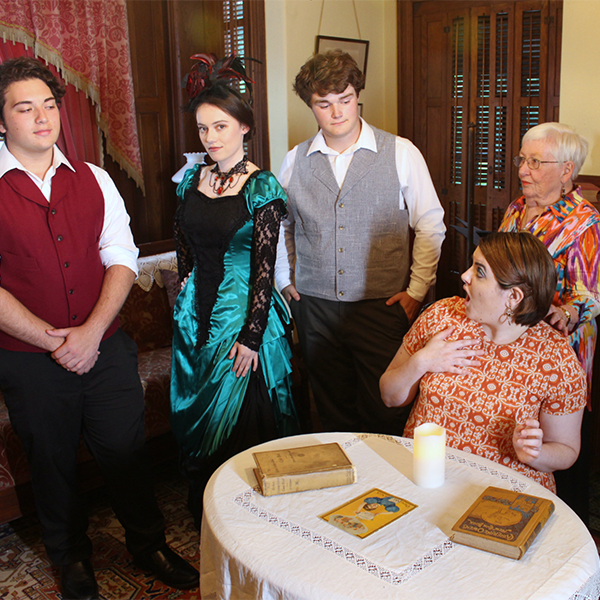 "Hook, Line & Sinker"
"Clueless at the Physick Estate" returns this summer with an engaging new mystery based on the popular board game. "Hook, Line & Sinker" is this season's "whodunit" mystery that dramatically unfolds as you travel through the 1879 Emlen Physick Estate. Can you solve this mystery before someone else vanishes?
$25 adults
$20 children (ages 3-12)
EAST LYNNE THEATER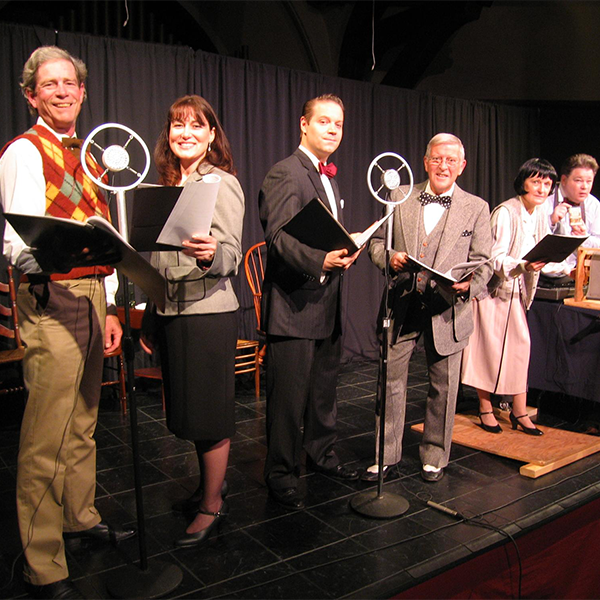 East Lynn Theater
500 Hughes St.
East Lynne Theater Company (ELTC) is a proven destination for theater lovers who crave the adventure of discovery! By celebrating the American Spirit on Stage through timeless classics and provocative new works, this award-winning Equity professional company provides a portal to the past that provides a better understanding for the present. Founded in 1980, the company is named after a popular 19th century American play.
AND THEN THEY WERE DEAD
Without a Cue Productions
Emlen Physick Estate Stage
Join us for an all new theatrical experience:  in which YOU decide the action!  Without A Cue Productions combines their unique form of interactive entertainment…while also allowing the audience to choose the course the action will take.
In this hilarious parody inspired by the many works of Agatha Christie, a man's mysterious death is attributed to a curse he placed on his prized possession…but is murder afoot? The audience will vote on which characters does what throughout the story with their phones, so not even the actors know whodunnit!  As one of the best-selling authors of all time (second only to Shakespeare, true story, look it up) Christie has left behind countless mysteries that have captured the imagination. She invented many of the Murder Mystery tropes we know and love, and those tropes are on full display in "And Then They Were Dead!".
Adults $39; Children $30
TALES FROM THE DEEP SIDE
Without a Cue Productions
Cape May Lighthouse Grounds
Ahoy, Me Hearties!  The Captains (yes, there are two) of The Jolly Rancher are in search of a crew.  Be prepared to be shanghaied with your fellow landlubbers at "Tales from the Deep Side, " an irreverent and raucous take on the seafaring life of yore.  Sing along to sea shanties and take in tall tales as you experience the history of Cape May as only a true Seadog can.
Tickets $25
REV THEATER PRESENTS
Honky Tonkin' – A Country Music Show
Tuesday, August 3rd – Friday, August 13th at 7PM
The Outdoor Stage at the Emlen Physick Estate
Yee-haw! This lil' ol' shindig puts the hoot in hootenanny and the jam in jamboree, with classic retro hits from Patsy Cline, Loretta Lynn, Tammy Wynette, Hank Williams and many more. Don't miss this hoedown, pardner, for a rootin', tootin' good time!
$25 adults
$20 seniors & children over 12
$15 groups of 20 or more
FREE for children under 12