Cape May is one of the most haunted towns you'll ever visit. Is it any wonder? It's such a marvelous place, even the spirits don't want to leave Cape May! Dozens of Victorian gems have been investigated and documented to have "spirit" residents, all of whom are quite friendly, we assure you. Take a giant step back in Cape May's past and see if a ghostly encounter is in the cards for you!
Featured Tours
MURDER MYSTERY DINNERS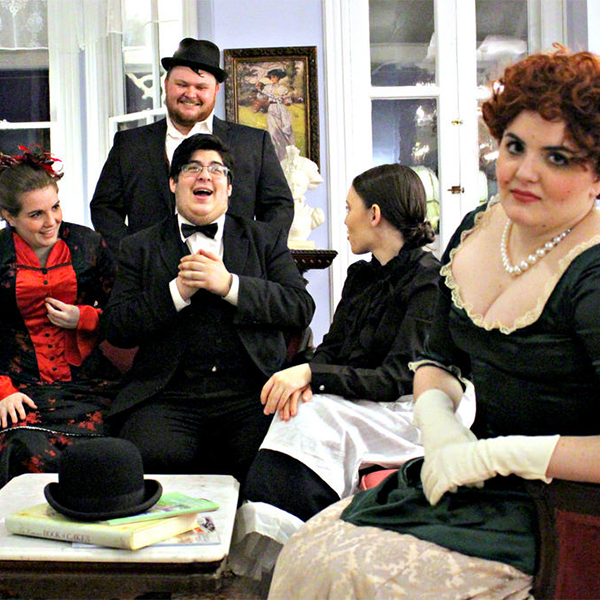 Aleathea's at the Inn of Cape May, 7 Ocean St.
The scene and the table are both set for "All Bets Are Off", by Jacky Fazio. After a long weekend in Atlantic City a group of close friends return to their small town home, eager to show off their big winnings. But one of them has a secret to hide. Loyalty and friendship will be pushed to the limits as they realize they don't know each other as well as they thought, and maybe they don't want to. Enjoy a four-course dinner as you interact with the cast of likely suspects and the mystery unfolds around you.
$65 adults
$30 children (ages 3-12)
Limited event; reservations are necessary.
MAGIC & MYSTERY HOUSE TOUR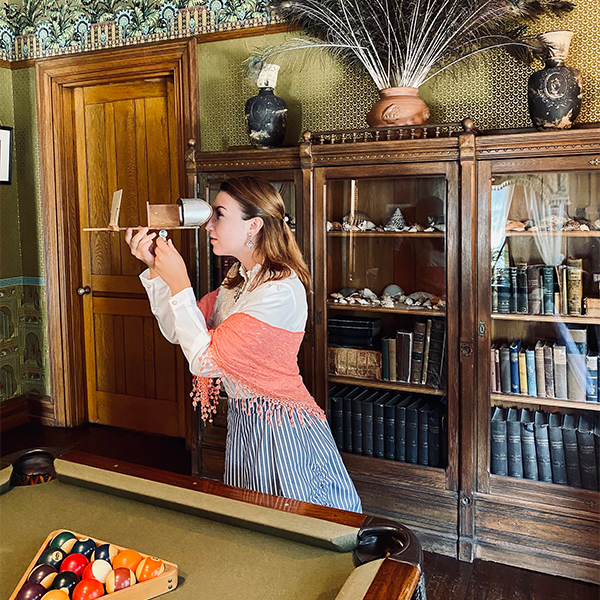 Take a step back in time to the Victorian Era in this 1879 restored mansion and learn about the Victorians' fascination with magic, illusion, the mysterious and the odd. Hear about the Great Lafayette, the world's greatest magician; Houdini, the astounding escape artist; Ionia, he Goddess of Mystery; Pepper's Ghost, is it real, or just an Illusion? Sherlock Holmes, Jack the Ripper and much more! Tickets are limited to ensure social distancing; advance tickets recommended.
$20 adults
$15 children (ages 3-12)
GHOSTS OF CAPE MAY TROLLEY TOUR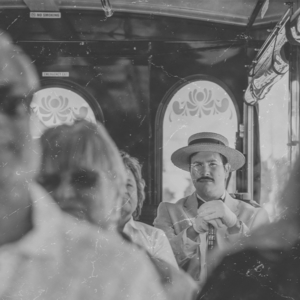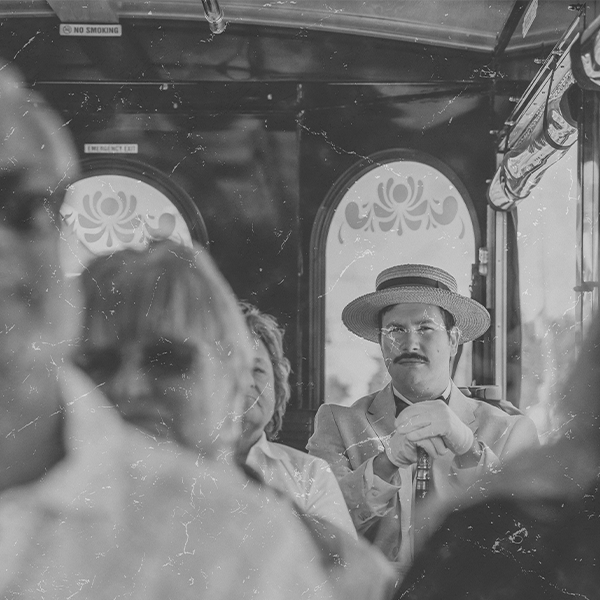 What was that shadow? Was it the undead of Cape May's past wandering their beloved haunts? You might scoff, you might shudder, but rest assured: on board a trolley with an experienced guide you will begin to wonder what's beyond when you hear the tales of hauntings unearthed in Cape May by famous psychic medium and author Craig McManus. Begins and ends at the Ocean Street trolley stop.
$20 adults
$15 children (ages 3-12)
CLUELESS AT THE PHYSICK ESTATE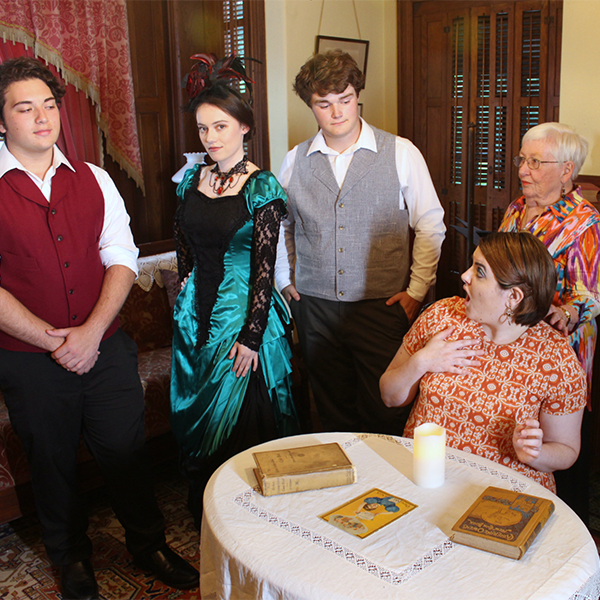 "Hook, Line & Sinker"
"Clueless at the Physick Estate" returns this summer with an engaging new mystery based on the popular board game. "Hook, Line & Sinker" is this season's "whodunit" mystery that dramatically unfolds as you travel through the 1879 Emlen Physick Estate. Can you solve this mystery before someone else vanishes?
$25 adults
$20 children (ages 3-12)
SPIRITS & VICTORIAN ODDITIES TROLLEY TOUR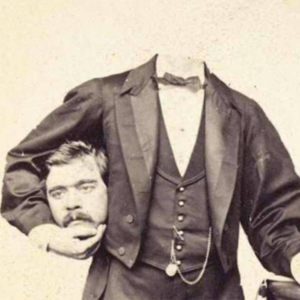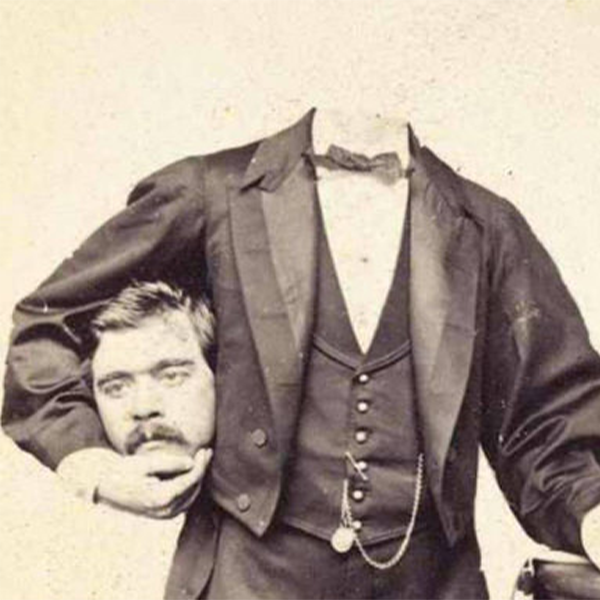 Headless photography? Electric corsets?  Coffin torpedoes? You won't believe some of the strange beliefs, oddities, fads and superstitions of the Victorians. Hear stories on this trolley tour from Cape May's history that bring to life the bizarre, the unexplained or the just plain weird. This tour explores some of the strange beliefs, superstitions, oddities, fads, curiosities and mysteries from the end of the 19th century.  Hear stories from Cape May's history that are bizarre, unexplained or just downright weird!  Begins and ends at the Ocean Street trolley stop.
$20 Adults
$15 children (ages 3-12)
GHOSTS OF THE LIGHTHOUSE TROLLEY TOUR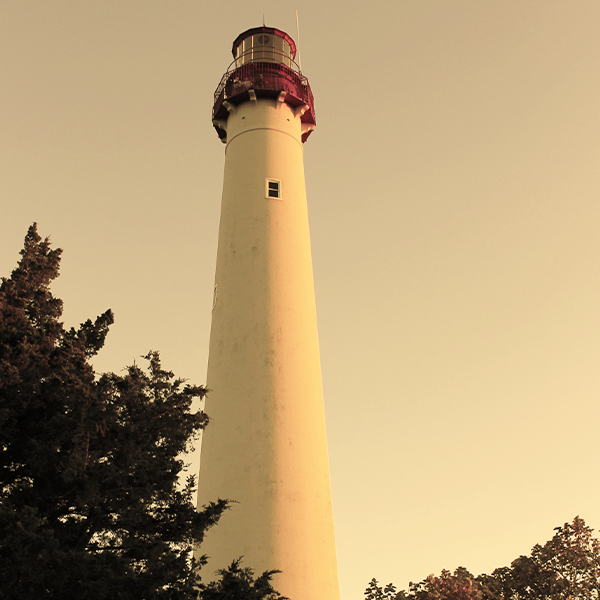 Take an evening tour down the ghostly path that leads to the Cape May Lighthouse, as you hear about psychic medium Craig McManus' paranormal findings.
*Please note that some portions of this tour are not accessible.  Call 609-884-5404 (press 0) for reservations and further information.
$30 adults
$20 children (ages 3-12)
Check back for 2021 dates…
GRAVEYARDS, GHOSTS & MANSION COMBO TOUR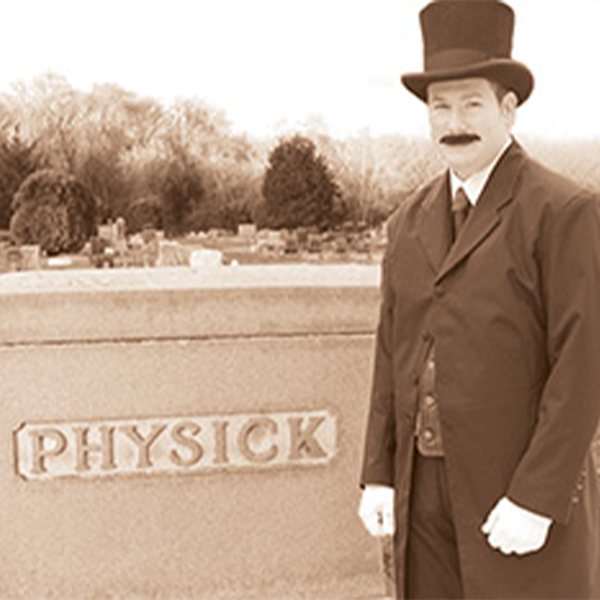 Take a trolley ride to the Cold Spring Presbyterian Cemetery to spend some time at the graves of the Dr. Emlen Physick and his family. At the graveyard and upon your return to the Physick Estate, you'll listen to EVPs recorded by the staff. Approx. two hours; tour begins and ends at the Physick Estate, 1048 Washington St.
Tickets $40
Check back for 2021 dates…