The Turn of the Screw
by Henry James (1898)
Book One
July 1 at 11am
A mystifying novella that reveals new threads each time you read it, The Turn of the Screw is James's masterpiece—a gothic classic with all the ghostly goodies: unreliable narrators, layered secrets, an isolated mansion, inexplicable deaths, and two very creepy children. The towering Bly Manor is a Grade-A haunted house..
The Haunting of Hill House

 


by Shirley Jackson (1959)
Book Two
July 15 at 11am
Hoping to prove the existence of the supernatural, Dr. John Montague invites guests to a mysterious old manor. But nothing is as it seems in the decaying Hill House—least of all, the true motivations of the participants. A definitive classic of the haunted house genre, this eerie novel is rife with ghosts.
Beloved
by Toni Morrison (1987)
Book Three
July 29 at 11am
You can't talk about ghost stories without talking about Beloved. Once enslaved but now living free, narrator Sethe is haunted by the memories of Sweet House, the farm where she once resided—and is literally haunted by the child that she lost, a baby girl named Beloved. Moving, mesmerizing, and totally heart-wrenching—this Pulitzer Prize–winning novel explores how grief creates ghosts. 
Lincoln in the Bardo
by George Saunders (2017)
Book Four
August 12 at 11am
In one of the oddest—and most brilliant—imaginings of historic events, this novel follows the ghosts who greet the young, dead son of President Abraham Lincoln, as they lie in un-rest in the local graveyard. Purgatory, penance, and familiar love and loss intermingle in this Booker Prize winner. 
The Only Good Indians


by Stephen Graham-Jones (2020)
Book Five
August 26 at 11am
This novel is EERIE! Four young friends—members of the Native American, Blackfeet tribe—take a hunting trip, and the consequences of their decisions will reverberate violently. Blending Blackfeet folklore with modern-day realities, this atmospheric and terribly creepy novel asks the question: Can nature haunt? (The answer is yes). 
The Lesser-known Victorians
Our inaugural book club took place during the summer of 2022.  We read 6 books over the course of 12 weeks, all written during the Victorian era. Take a look at the archived livestreams and be sure to join us this year for new discussions.
The Tenant of Wildfell Hall
by Anne Brontë (1848)
Though overshadowed (and perhaps intentionally thwarted) by the success of her two sisters, Anne Brontë was a literary force in her own right — and her final novel, The Tenant of Wildfell Hall is considered the most scandalous of any of the Brontë sisters' works. Framed as a series of letters and diary entries, the 1848 novel chronicles narrator Gilbert Markham's budding friendship with Helen Graham, a mysterious young widow who challenges the stringent society that constrains her. Largely considered one of the first feminist novels.
The Wonderful Adventures of Mary Seacole in Many Lands
by Mary Seacole (1857)
A pioneering nurse, a literary trailblazer, and even a consequential figure in the Crimean War, Mary Seacole lived an astonishing life. Perhaps even more astonishing is her 1857 autobiography — considered to be one of the earliest such accounts published by an Afro-Caribbean woman. From her childhood in the West Indies to the frontlines of wartime medicine, this fascinating account brings an oft-overlooked figure to brilliant light.
Carmilla
by J. Sheridan Le Fanu (1872)
When hapless Lady Laura meets Carmilla, an enticing — if strangely off-putting — young woman, the two become intimate confidantes. But little does Laura realize, Carmilla has bloodthirsty secrets…Predating Dracula by over two decades, this eerie novella by Irish writer J. Sheridan Le Fanu is one of the earliest works of vampiric fiction, a masterful gothic tale with a startling female villain.
Cranford
by Elizabeth Gaskell (1853)
Eshewing the Victorian tradition of lengthy and purposeful plot, Cranford by Elizabeth Gaskell is a novel in sketches, propelled by character as opposed to a structured narrative. In a fictionalized hamlet remarkably similar to that of Gaskell's true hometown, the arrival of retired Captain Brown disrupts the patterns of everyday life, and an interwoven tale of social class begins to unfold.
Three Men in a Boat (to say nothing of the dog)
by Jerome K. Jerome (1888
George, Harris, Jerome, and of course, their dog Montmorency, set off on a boating holiday up the River Thames. What begins as a serious travelogue devolves into a raucous adventure, rife with cultural commentary and humor that feels shockingly modern. Upon release, this comedic book was dismissed as vulgar and immature — only to be rediscovered and cherished by later generations more open to, shall we say, a raunchier sense of humor.
The Picture of Dorian Gray
by Oscar Wilde (1891)
While sitting for a portrait, young Dorian Gray muses on the ultimate importance of beauty—and wishes that his portrait would bear the trials of aging instead of himself. As Dorian falls into a lifestyle defined by hedonistic impulses and the disregard of others, he discovers his wish has come true… and it has cursed him beyond repair. Published in 1891, this groundbreaking novel made Wilde the subject of much controversy, even causing one publisher to remove every single copy from shelves.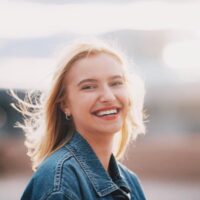 Meet the Moderator!
Evelyn Maguire (she/her) is a Digital Marketing Manager for Cape May MAC (Museums+Arts+Culture). She is currently pursuing a Masters of Fine Arts at the University of Massachusetts, Amherst, focused in Prose. She loves literature almost as much as she loves Cape May, and is the Managing Editor of the literary magazine Overheard. Her own writing has been published by North American Review, Cypress Press, Cosmonauts Avenues, and others. She is working on her first novel.