HISTORIC DISTRICT TROLLEY TOUR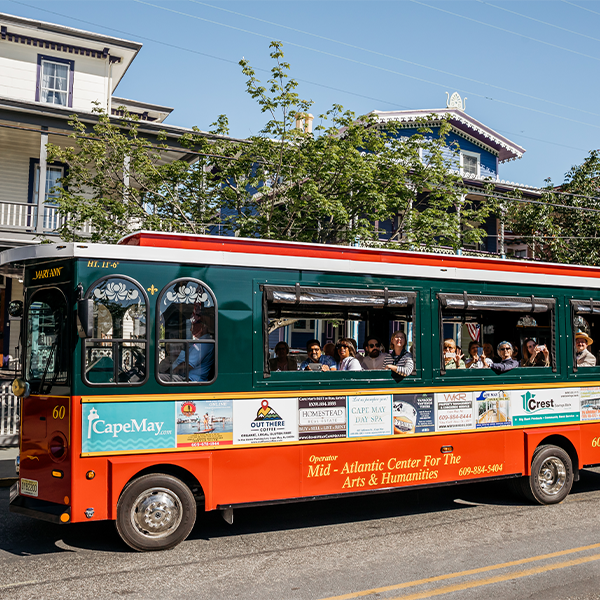 Known as the "Queen of the Seaside Resorts" for its quaint Victorian cottages and pristine beaches, Cape May is the oldest seaside resort in the country, and in 1976, the entire city was declared a National Historic Landmark. Possessing one of the country's largest collections of 19th century seaside wood framed buildings, the historic district features a variety of styles of Victorian architecture. It's beautiful. It's charming. Wonderful tour guides will explain Cape May's history and architecture and how and why it has survived and thrives to this day. This narrated tour travels through portions of Cape May's historic district. Guides discuss the architecture and history of the area. Offered year-round either separately or as combo tours. Begins and ends at the Ocean Street trolley stop.
EMLEN PHYSICK ESTATE TOUR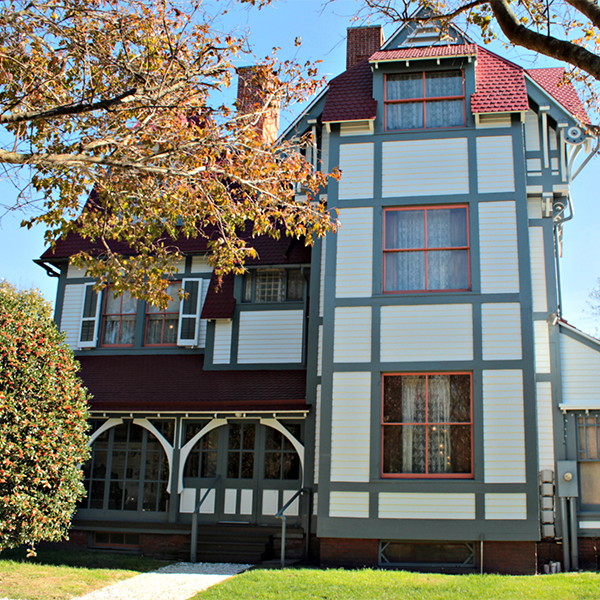 Take a guided tour of the first and second floors of the 1879 Physick House Museum, for an in-depth look at Victorian architecture and the period, reflecting one Victorian family's lifestyle, and detailing the way the Physick family and their household lived, worked and spent their leisure time. Built in 1879, the 18-room mansion is an architectural wonder built by famed American architect Frank Furness and is one of the best examples of Victorian Stick Style architecture in the country. In 2020-21 the tour them "This Old House" focuses on the Physick House and the organization, Cape May MAC, that lovingly restored it 50 years ago and continues to do so today.
Cape May MAC (Museums+Arts+Culture), as a nonprofit cultural organization dedicated to the preservation, interpretation and cultural enrichment of the greater Cape May region for its residents and visitors, proudly joins the chorus of voices decrying racism, prejudice, discrimination and injustice, in all its forms, in every corner of our nation.  As the steward of three historic sites and the storyteller of more than 200 years of area history, Cape May MAC is well aware that, "Those who fail to learn from history are condemned to repeat it." We will continue to strive to serve a broad and diverse community, to illuminate all the threads with which the fabric of history is written, seek out all voices, and include and encourage full participation.