CHRISTMAS CANDLELIGHT HOUSE TOURS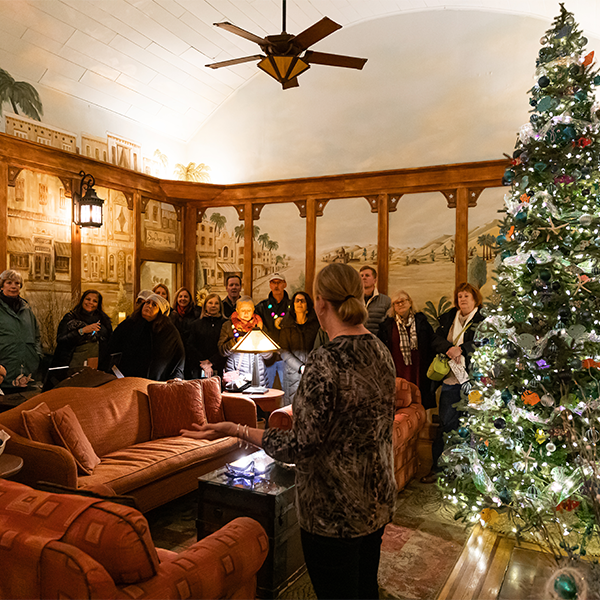 Cape May MAC launched its first Christmas tour in 1974 and ever since this tour has been a beloved annual tradition and a highlight of the holiday season in America's only National Historic Landmark City. This self-guided walking tour celebrates the best of Cape May at Christmas, as you travel Cape May's gaslit streets, hear musicians and carolers, and visit more than a dozen homes, inns, B&Bs, churches and hotels where you'll step inside to see both Victorian and more modern interiors beautifully decorated for the holidays. Don't miss Cape May's longest running and most popular Christmas tour.
'TIS THE SEASON:
THE FORGOTTEN CAROLER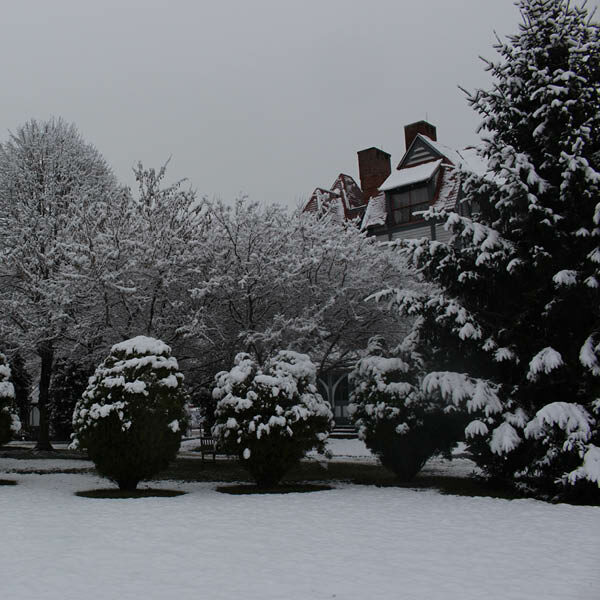 An unexpected winter storm brings all of the Bennett family's plans to a crashing halt! It seems that not even a joyful troupe of carolers can help restore the family's holidays spirit. Is all hope lost? Or will the Bennett family find a way to enjoy their holiday? This original play written by Jennifer Hickok brings the audience along as the drama of a Victorian Christmas gone wrong unfolds from room to room on the first floor of the 1879 Physick House Museum. Immerse yourself in this delightful and inspiring Victorian Christmas story that revels in the magic of the season.
EVENING YULETIDE HOUSE TOUR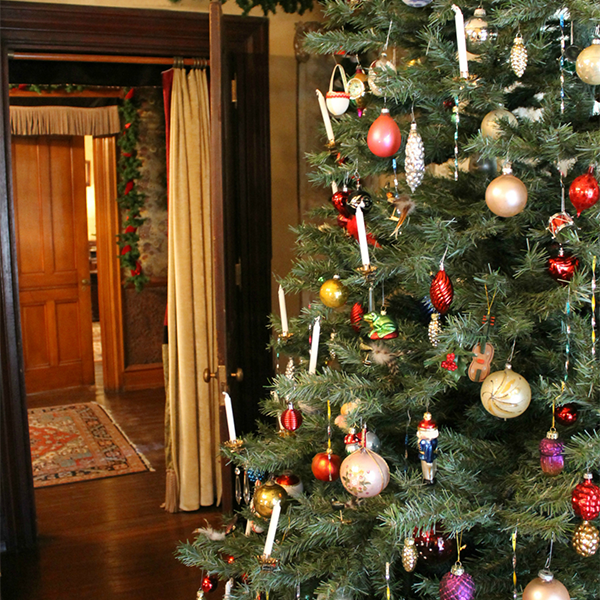 Take this guided tour of the first-floor rooms of the 1879 Physick House Museum, authentically decorated for a Victorian Christmas. See and hear how the Physick family might have entertained friends and family and celebrated in traditional Victorian fashion during the holidays. Afterwards, visit the Carriage House and visit "An Old-fashioned Christmas" exhibit in the Carroll Gallery and see this popular annual display featuring a huge Christmas tree, model trains, and an elaborate Dept 56 Dickens village collection.

LAMPLIGHTER CHRISTMAS TOUR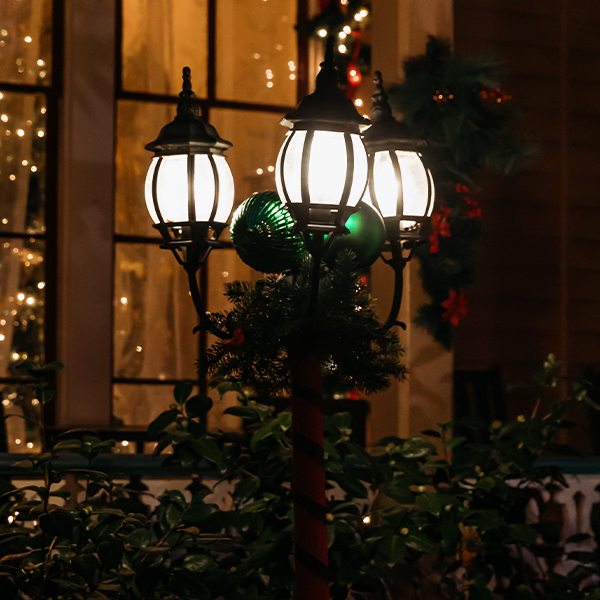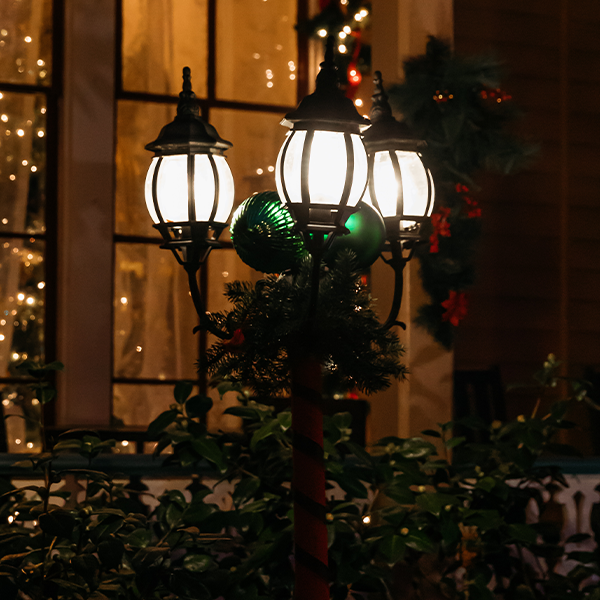 See inside a selection of Cape May bed & breakfast inns and private homes, specially decorated for the holidays on this self-guided evening walking tour that includes a visit to An Old-fashioned Christmas Exhibit in the Carroll Gallery at the Physick Estate Carriage House. 
ALL THAT GLITTERS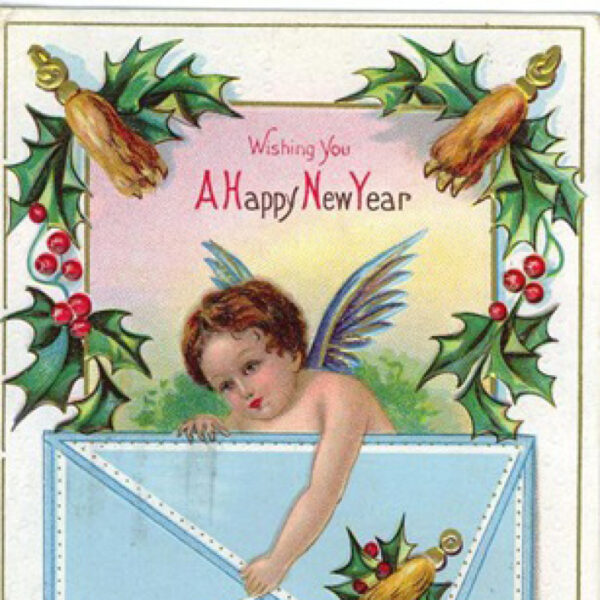 Victorians ring in a new century! Trolley Tour
It's the Christmas season in the late Victorian age and Mrs. Frances Brooks leads this first-person trolley tour as she does her important holiday shopping around town, regaling all with then and now stories of the many shops, hotels, landmarks and personalities that make up the lively Cape Island social landscape of her time. This tour immerses you in Cape May social history and takes two steps back in time, as Mrs. Brooks reflects on her present and her past, including memories of her dearest friends, the Physicks.
SANTA'S TROLLEY RIDES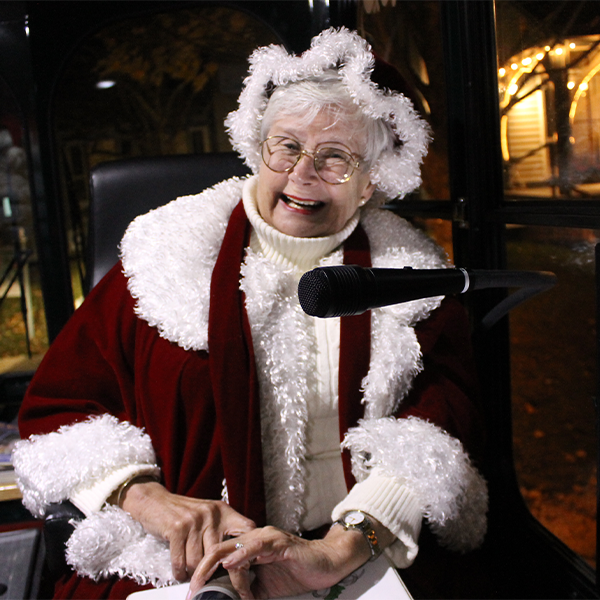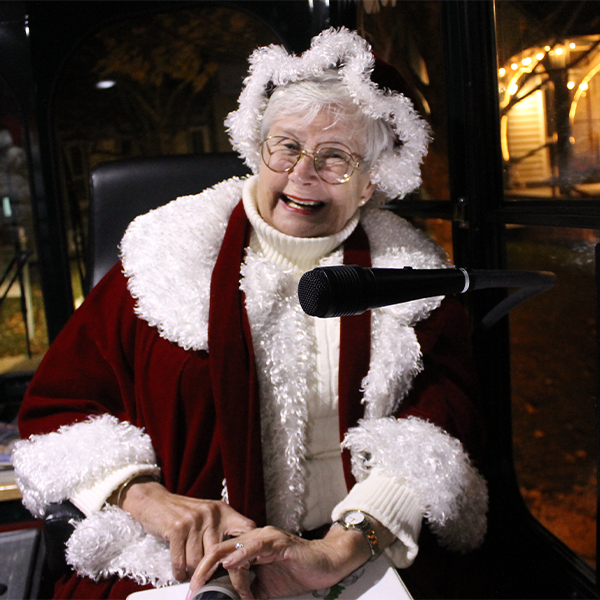 Mrs. Claus comes direct from the North Pole to lead this tour! She tells stories and leads holiday songs on this jolly holiday trolley ride through town. Santa joins the fun at the Gazebo on the grounds of the 1879 Emlen Physick Estate. Begins and ends at the Physick Estate, 1048 Washington St. (with free parking available).
Cape May MAC (Museums+Arts+Culture), as a nonprofit cultural organization dedicated to the preservation, interpretation and cultural enrichment of the greater Cape May region for its residents and visitors, proudly joins the chorus of voices decrying racism, prejudice, discrimination and injustice, in all its forms, in every corner of our nation.  As the steward of three historic sites and the storyteller of more than 200 years of area history, Cape May MAC is well aware that, "Those who fail to learn from history are condemned to repeat it." We will continue to strive to serve a broad and diverse community, to illuminate all the threads with which the fabric of history is written, seek out all voices, and include and encourage full participation.