GRAVEYARD, GHOSTS & MANSION
COMBO TOUR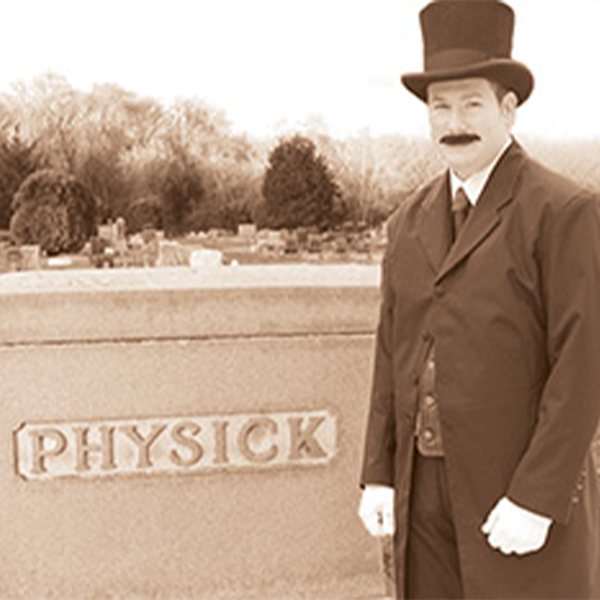 Hear the stories and experiences of ghost activity in the 1879 Physick House Museum from the Cape May MAC tour guides who know them intimately. It starts with a trolley ride to the historic Cold Spring Presbyterian Cemetery to see the graves of Dr. Emlen Physick and his family. At the graveyard you'll hear EVPs (electronic voice phenomena) recorded by tour guides and staff at the estate. On your return trip to the Physick Estate hear about some unusual Victorian funereal customs. Then, inside the Physick House you will visit several rooms and hear several more EVPs while learning more about the activity observed there. Take the opportunity to talk to staff about their experiences, and a moment to wonder at what it all means. Tour begins and ends at the Physick Estate.
HISTORIC HAUNTS
COMBINATION TOUR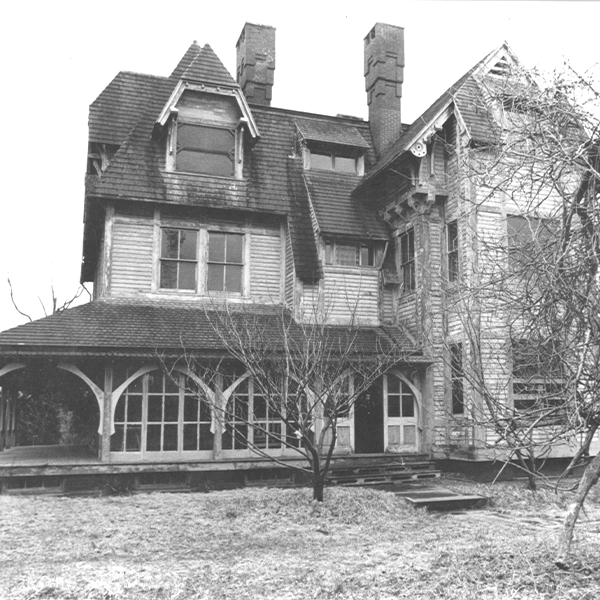 Take an evening trolley ride through the Historic District and hear stories of haunted Cape May. Step off the trolley at the Physick House Museum with your guide and see Cape May's only Victorian house museum, reputed to be haunted, as you learn about Victorian Spiritualism. This tour combines a Ghosts of Cape May trolley tour with a visit to the Physick House. In the museum, guides will compare the methods of spirit contact used by the Victorians with those of today's paranormal investigators. Selected rooms on both floors are included in the tour. Begins and ends at the Ocean Street trolley stop.
MAGIC & MYSTERY HOUSE TOUR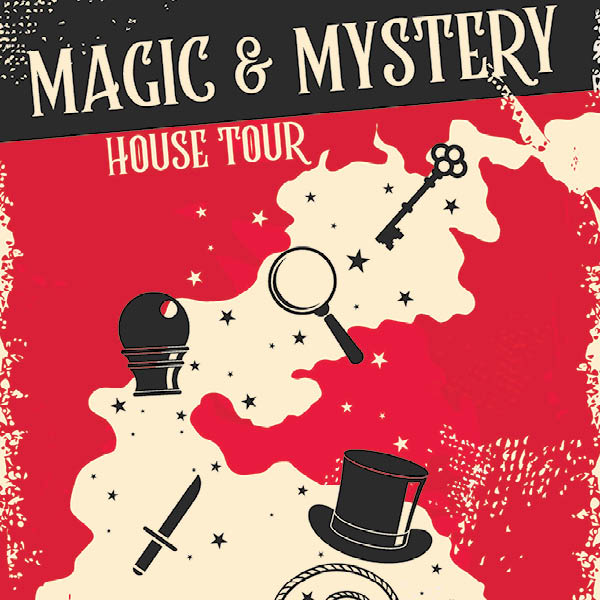 Victorians were fascinated with mystery and illusion and this tour through select rooms in the 1879 Physick House Museum shares that fascination. Learn about the famous Harry Houdini who captivated Victorian audiences with his intricate escapes, the Goddess of Mystery, Ionia, a Belgian beauty who Victorians worshipped for her spectacles of magic, The Great Lafayette, who became known as the world's greatest magician, and Pepper's Ghost, an illusion still used today, with Sherlock Holmes, Jack the Ripper and more.
CHRISTMAS CANDLELIGHT HOUSE TOURS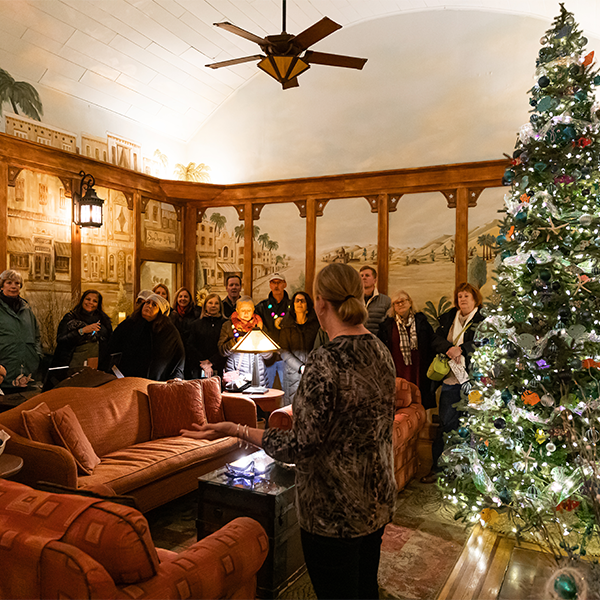 Cape May MAC launched its first Christmas tour in 1973 and ever since this tour has been a beloved annual tradition and a highlight of the holiday season in America's only National Historic Landmark City. This tour celebrates the best of Cape May at Christmas, as you travel Cape May's gaslit streets, hear musicians and carolers, and visit more than a dozen homes, inns, B&Bs, churches and hotels where you'll step inside to see both Victorian and more modern interiors beautifully decorated for the holidays. Don't miss Cape May's longest running and most popular Christmas tour.
Cape May MAC (Museums+Arts+Culture), as a nonprofit cultural organization dedicated to the preservation, interpretation and cultural enrichment of the greater Cape May region for its residents and visitors, proudly joins the chorus of voices decrying racism, prejudice, discrimination and injustice, in all its forms, in every corner of our nation.  As the steward of three historic sites and the storyteller of more than 200 years of area history, Cape May MAC is well aware that, "Those who fail to learn from history are condemned to repeat it." We will continue to strive to serve a broad and diverse community, to illuminate all the threads with which the fabric of history is written, seek out all voices, and include and encourage full participation.