November 18, 2022 – January 1, 2023
What better place to get into the true spirit of Christmas than Victorian Cape May? This seaside town is transformed into a Dickens village for the holidays with garlands of fragrant greens and twinkling gaslights. Wrap yourself in the warmth of holiday spirit and sample a variety of fun tours and events.
Featured Events
Check back for a full schedule of holiday tours & events.
CHRISTMAS CANDLELIGHT HOUSE TOURS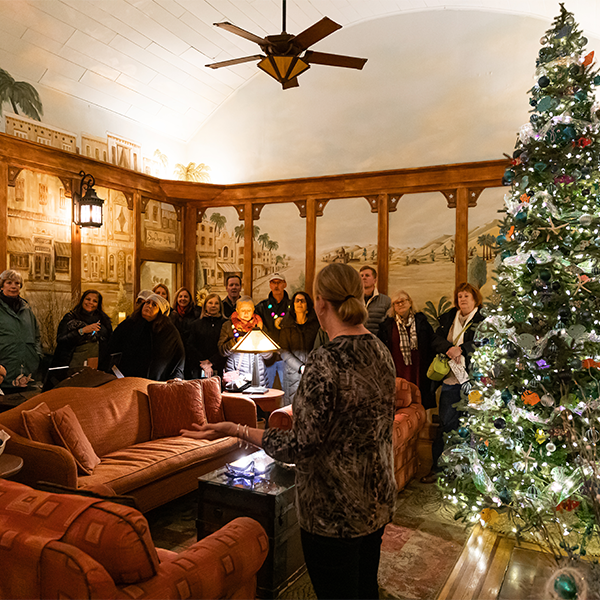 Cape May's Christmas Candlelight House Tours have been a beloved annual tradition for nearly half a century! Cape May MAC launched this tour in 1973 and ever since it has been a highlight of the Christmas season in Cape May, America's only National Historic Landmark City. On three nights in December travel to homes, inns, B&Bs, churches and hotels, stepping across the thresholds to take in interiors beautifully decorated for the holidays. This self-guided tour is one of Cape May MAC's largest fund-raisers. Maps are provided. Wristbands for ticket purchasers are provided in advance or at central locations at the start of the tour and must be presented at each participating location for entry. Tour is limited. Trolley shuttle travels on planned route with limited stops. Walking is encouraged. Advance purchase is highly recommended.
VIRTUAL CHRISTMAS CANDLELIGHT HOUSE TOUR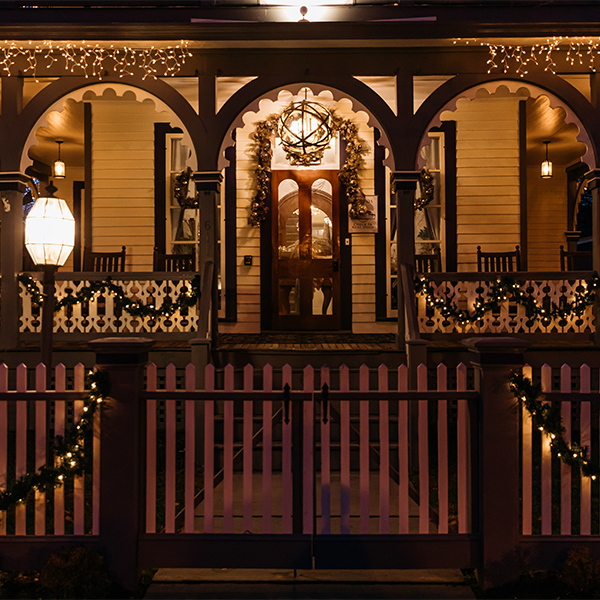 From the comfort of your home, experience Cape May's Christmas Candlelight House Tour, a beloved annual tradition for nearly half a century, virtually! Watch this virtual tour with family and friends and bring a bit of Cape May at Christmas into your own home for years to come. Featured are 10 Cape May homes, B&Bs and inns decorated for the holidays including interviews with owners and innkeepers. Participating properties include: The John B. McCreary House ("The Abbey"), Angel of the Sea Bed & Breakfast, The Bedford Inn, The Cherry House, The Emlen Physick Estate, Franklin at 721, The Henry Sawyer Inn, The Mainstay Inn, The Mason Cottage and The Mission Inn.
Watch Our Videos
*Videos were filmed pre-Covid-19 pandemic.
Old-Fashioned Christmas Exhibit
Decorating the Physick House Museum