November 18, 2022 – January 1, 2023
What better place to get into the true spirit of Christmas than Victorian Cape May? This seaside town is transformed into a Dickens village for the holidays with garlands of fragrant greens and twinkling gaslights. Wrap yourself in the warmth of holiday spirit and sample a variety of fun tours and events.
Featured Events
Check back for a full schedule of holiday tours & events.
CHRISTMAS CANDLELIGHT HOUSE TOURS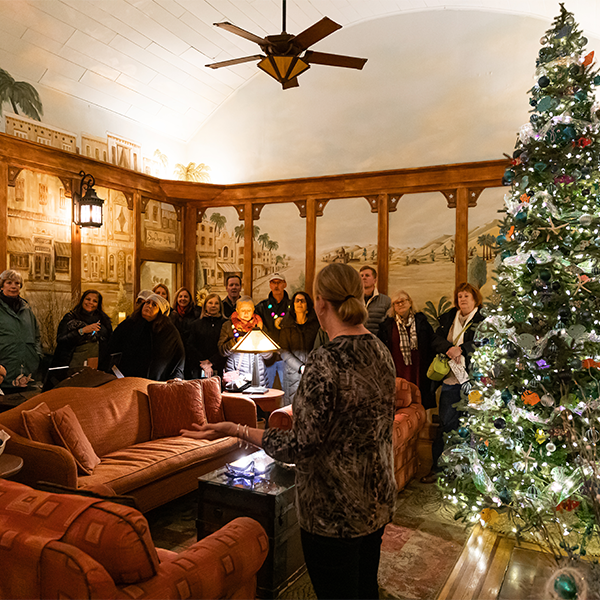 Cape May's Christmas Candlelight House Tours have been a beloved annual tradition for nearly half a century! Cape May MAC launched this tour in 1973 and ever since it has been a highlight of the Christmas season in Cape May, America's only National Historic Landmark City. On three nights in December travel to homes, inns, B&Bs, churches and hotels, stepping across the thresholds to take in interiors beautifully decorated for the holidays. This self-guided tour is one of Cape May MAC's largest fund-raisers. Maps are provided. Wristbands for ticket purchasers are provided in advance or at central locations at the start of the tour and must be presented at each participating location for entry. Tour is limited. Trolley shuttle travels on planned route with limited stops. Walking is encouraged. Advance purchase is highly recommended.
VIRTUAL CHRISTMAS CANDLELIGHT HOUSE TOUR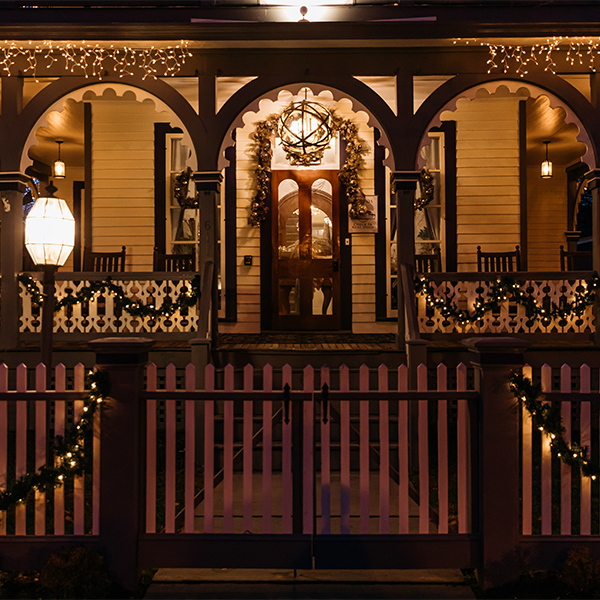 From the comfort of your home, experience Cape May's Christmas Candlelight House Tour, a beloved annual tradition for nearly half a century, virtually! Watch this virtual tour with family and friends and bring a bit of Cape May at Christmas into your own home for years to come. Featured are 10 Cape May homes, B&Bs and inns decorated for the holidays including interviews with owners and innkeepers. Participating properties include: The John B. McCreary House ("The Abbey"), Angel of the Sea Bed & Breakfast, The Bedford Inn, The Cherry House, The Emlen Physick Estate, Franklin at 721, The Henry Sawyer Inn, The Mainstay Inn, The Mason Cottage and The Mission Inn.
SANTA'S TROLLEY RIDES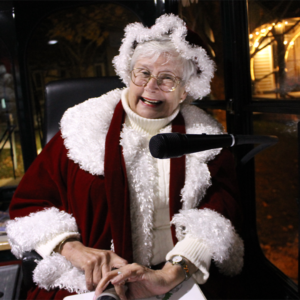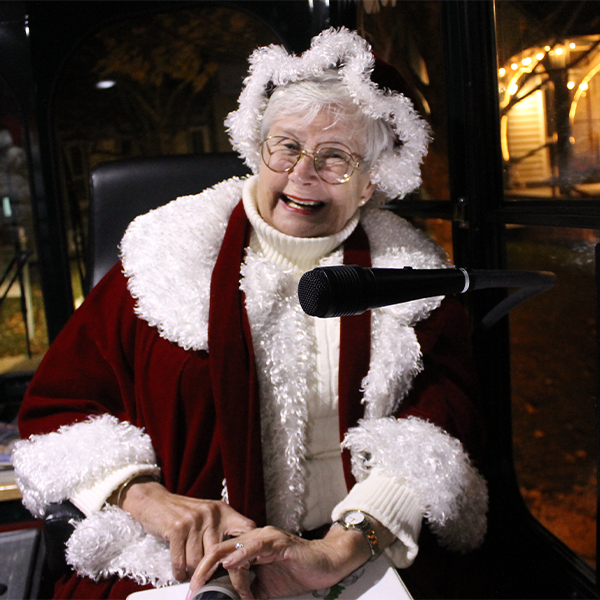 Mrs. Claus comes direct from the North Pole to lead this tour! She tells stories and leads holiday songs on this jolly holiday trolley ride through town. Santa joins the fun at the Gazebo on the grounds of the 1879 Emlen Physick Estate. Begins and ends at the Physick Estate, 1048 Washington St. (with free parking available).
GHOSTS OF CHRISTMAS PAST TROLLEY TOURS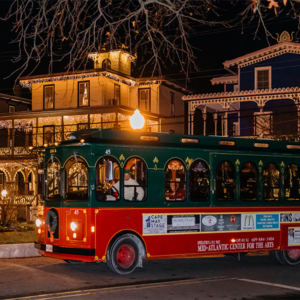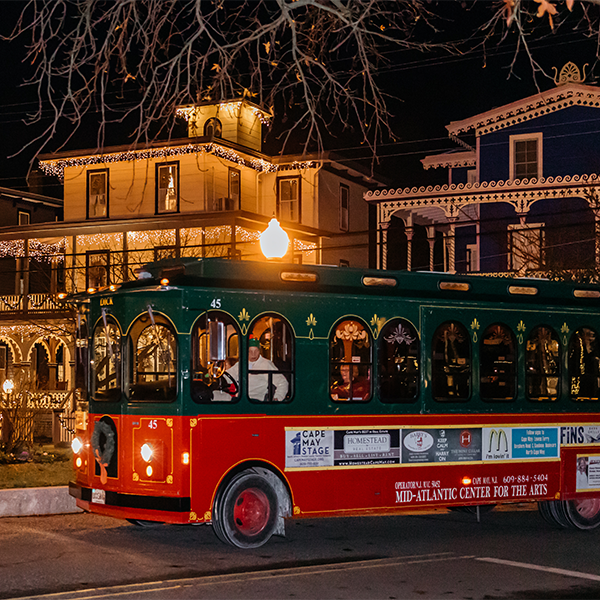 Listen to dramatic tales of Christmas woe featuring Victorian ghosts, told by a member of the East Lynne Theater Company, on this ride along the historic streets of Cape May. You'll be happy you live now, not then. Begins and ends at the Washington Street Mall Information Booth and travels through Cape May's historic district.
PHYSICK FAMILY CHRISTMAS HOUSE TOUR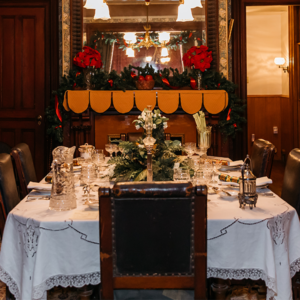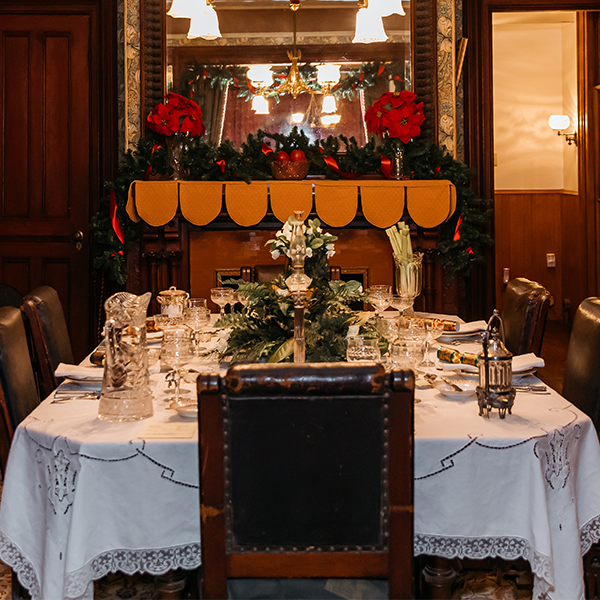 Take this guided living history tour of the magnificent 1879 Physick Estate, Cape May's only Victorian house museum, decorated in authentic Victorian style for Christmas. Your guide portrays a member of the Physick family in the early 1900s and shares stories and traditions. The tour also includes a visit to the Carroll Gallery to see "An Old-fashioned Christmas" exhibit, a popular annual display featuring a huge Christmas tree, model trains, and an elaborate Dept. 56 Dickens village collection.
ALL THAT GLITTERS COMBINATION TOUR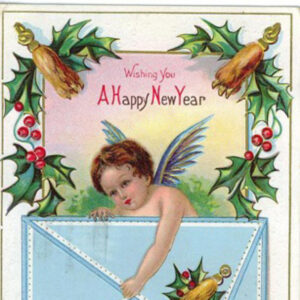 Victorians ring in a new century!
The year is 1899.  A dear friend of the family has volunteered to help with the final preparations for the very important New Year's Day Celebration.  She wants to consolidate a shopping trip for the necessities to avoid making numerous trips.  Join her as we travel through town making plans for this important endeavor, and then we will go to the Physick Estate to meet the family as they prepare the house for the holidays.
Tour tickets for this tour are not available for online purchase. Click the link below to find out where to purchase tickets.
EVENING YULETIDE HOUSE TOUR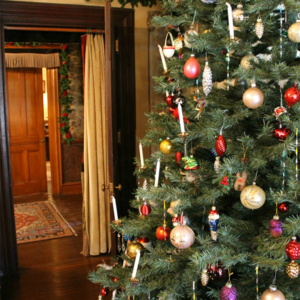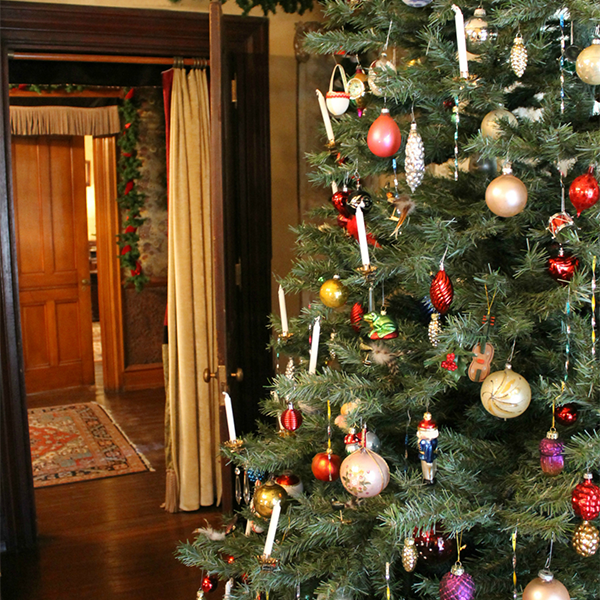 Take this guided tour of the first-floor rooms of the 1879 Physick House Museum, authentically decorated for a Victorian Christmas. See and hear how the Physick family might have entertained friends and family and celebrated in traditional Victorian fashion during the holidays. Afterwards, visit the Carriage House and visit "An Old-fashioned Christmas" exhibit in the Carroll Gallery and see this popular annual display featuring a huge Christmas tree, model trains, and an elaborate Dept 56 Dickens village collection.

HOLIDAY LIGHTS TROLLEY RIDES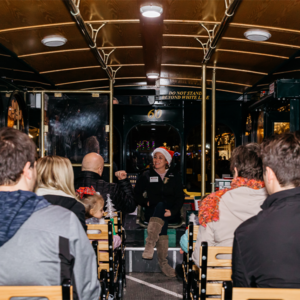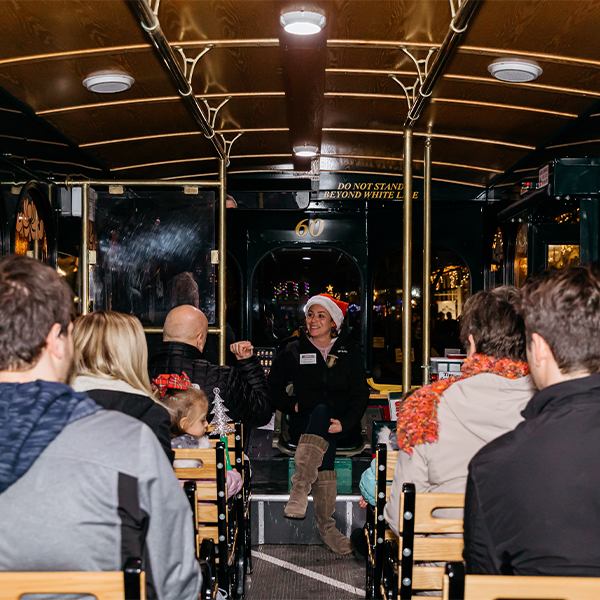 Who can resist the twinkle of Cape May's beautiful Victorian homes decorated for Christmas? This trolley ride through the historic streets of Cape May is a delight. Listen to Christmas music and enjoy hearing about the history of many of the Christmas traditions of today. Victorian Cape May is outstanding at Christmas and this is a ride to share with friends and family to revel in Cape May's Christmas spirit. Trolleys are open-air. Blankets are recommended. Cape May MAC blankets are available for purchase at the Washington Street Mall Information Booth and the Physick Estate. Tour begins and ends at the trolley stop on Ocean Street.

Accessible with advance notice.
HOLIDAY CRAFTS & COLLECTIBLES SHOW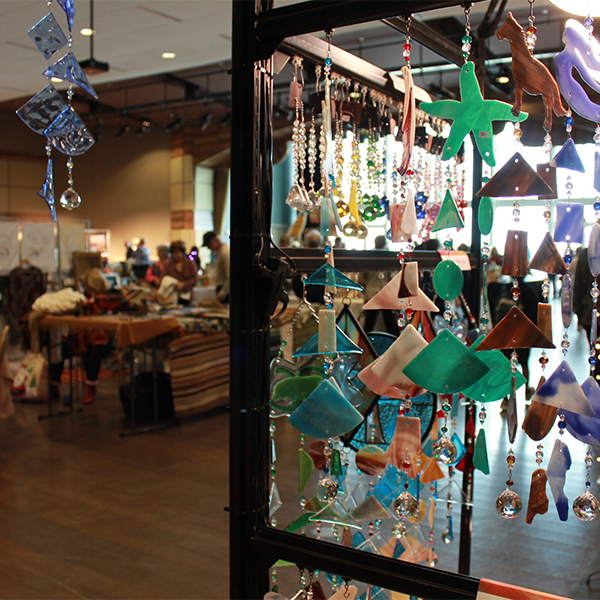 This two day craft & collectibles show in Cape May Convention Hall is the perfect place to stock up on Christmas gifts for friends and family. Featuring a selection of local and regional vendors.
THE UNEXPECTED GIFT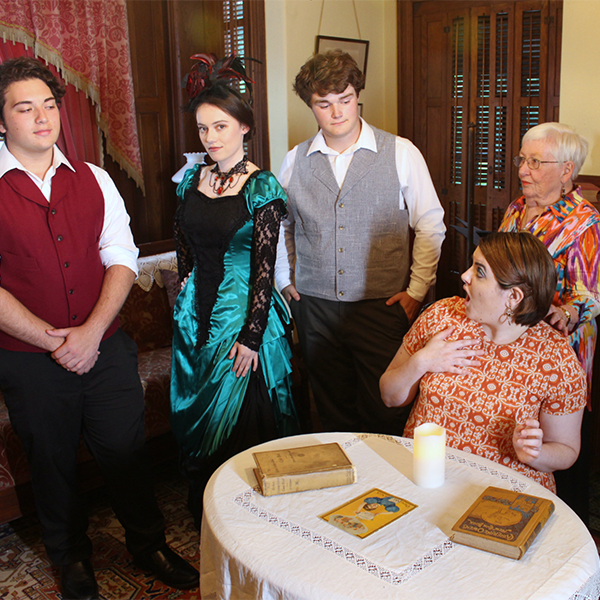 Join this family holiday celebration that seems completely ordinary, until it isn't. The relatable cast of characters will have you laughing as you reminisce about all the best— and most challenging— parts of the holiday season. But don't worry, in the end all will be merry and bright.
Watch Our Videos
*Videos were filmed pre-Covid-19 pandemic.
Old-Fashioned Christmas Exhibit
Decorating the Physick House Museum