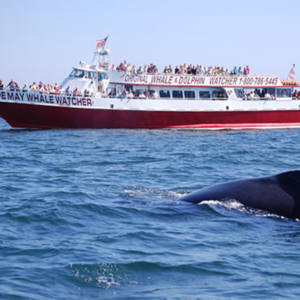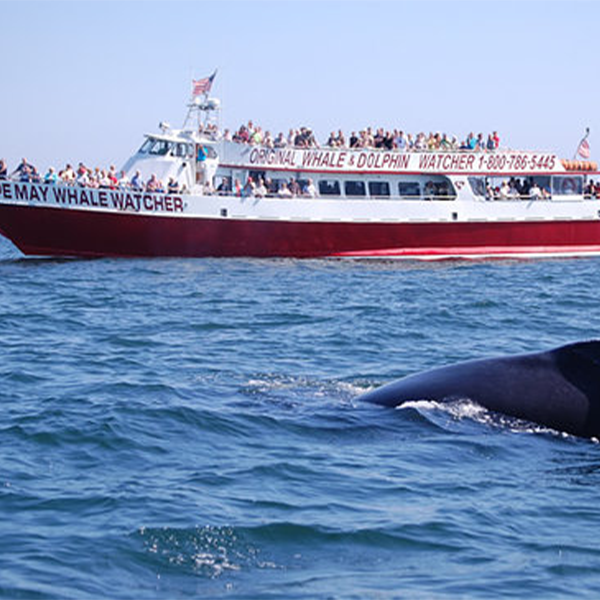 AROUND CAPE ISLAND CRUISE
All aboard the Cape May Whale Watcher for a 2-hour narrated sightseeing cruise around the island of Cape May. See and hear stories about  the Cape May Canal, the Delaware Bay, Cape May Harbor, and the Victorian oceanfront of Cape May. Leave from the Miss Chris Marina. Summertime evening cruise includes  pizza, hot dogs and  beverages; alcoholic beverages available for purchase.
Check back for 2021 dates!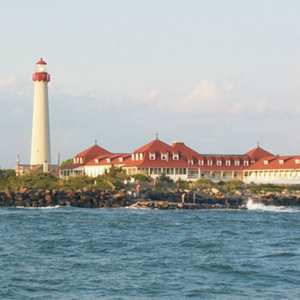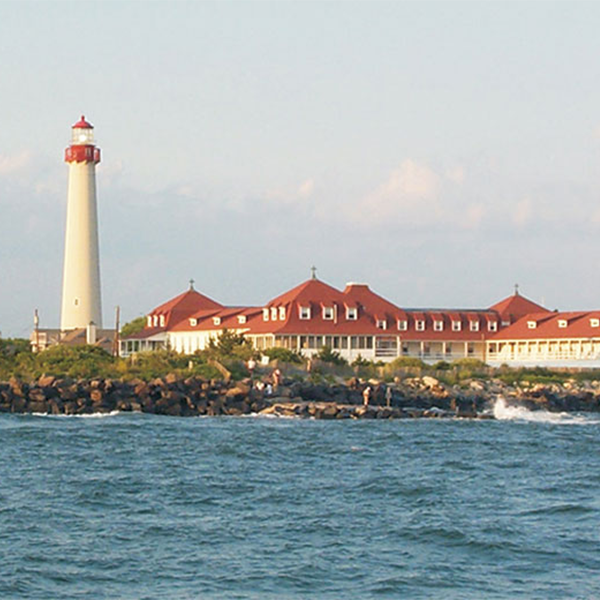 GRAND LIGHTHOUSE CRUISE
Come aboard the Cape May Whale Watcher to view and photograph historic lighthouses of the late 19th and early part of the 20th centuries. Each 5-hour cruise includes narration on Delaware Bay lore and legend, with information on fishing, spawning grounds and more. Cruises depart at 10 a.m. from the Miss Chris Marina, and include complimentary continental breakfast in the morning and a buffet lunch. A cash bar is available. Free parking is available at the marina. Trip itineraries are subject to change due to weather and sea conditions. The Cape May Whale Watcher reserves the right to cancel, modify or postpone any trip. Partially accessible.
Check back for 2021 dates!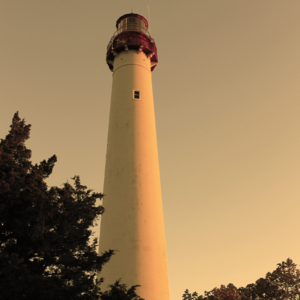 SUNSET LIGHTHOUSE CRUISE
Lighthouses around Delaware Bay, Wine and Dolphins sounds like a perfect Trio for an evening of fun, relaxation and history. The sun setting over Delaware Bay brings perfect to an all new level. This cruise features Wine Tastings by a local vineyard along with cheese and fruit. While you enjoy the local flavors of Cape May award winning wines, you will enjoy the Atlantic Bottlenose Dolphins which frequent Cape May Point along with point of interest in the history of Southern New Jersey, Cape May, the Delaware Bay and Cape May Lighthouse at sunset.
Check back for 2021 dates!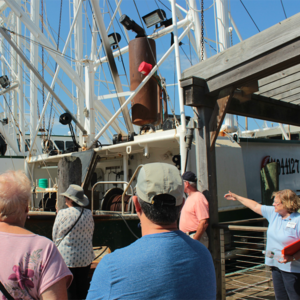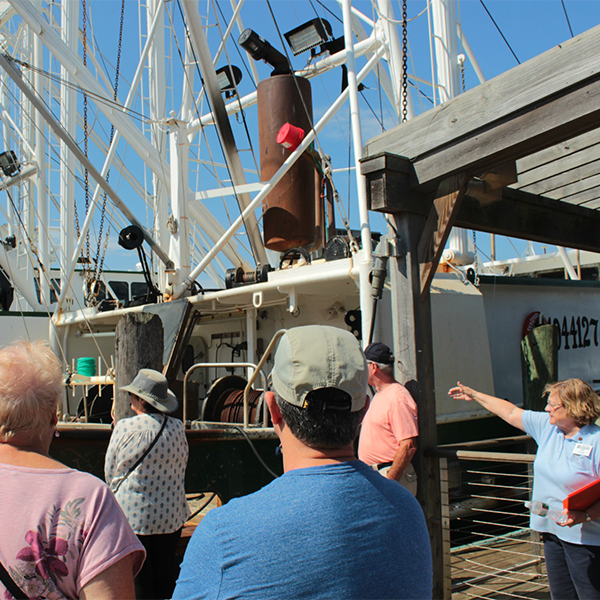 FISHERMAN'S WHARF TOUR
Take a guided tour of the Fisherman's Wharf at the Lobster House. Learn how your seafood gets from the sea to your table and discover how Cape May has become the second largest commercial fishing port on the East Coast. Tour lasts approximately 45 minutes.
Check back for 2021 dates!