About Us
Cape May MAC (Museums+Arts+Culture) is a multi-faceted non-profit organization, promoting the restoration, interpretation and cultural enrichment of greater Cape May for its residents and visitors. Through its sponsorship of cultural and heritage tourism, Cape May MAC has helped transform Cape May from a "summer only" beach resort to the country's leading Victorian theme destination. Your donation to any of Cape May MAC's initiatives helps us carry out these missions, ensuring a vital and robust community.
Cape May MAC Preservation Fund
Now that we've achieved the milestone of our 50th Anniversary, Cape May MAC is looking forward to an exciting future, which includes the very important mission of on-going stewardship of our historic sites. In light of that future vision, we've renamed our fund the Cape May MAC Preservation Fund, with the goal ensuring these cultural assets remain Cape May's crown jewels.
Memorial Gifts
Honor the memory of a loved one through a memorial gift to Cape May MAC. Please select the appropriate fund and use the comment section on the donation form to indicate the person you are honoring and whom to notify of your generous gift and lasting tribute.
Click on the Fund Links below for donation form.
Help Us Continue to Save the Emlen Physick Estate!
Cape May MAC plans to embark on installing an HVAC system and improved fire suppression in the Physick House Museum. The planning grants we've secured need us to find matching funds. Your contributions are greatly appreciated to help us meet our match and see these plans through to fruition.
CAPE MAY LIGHTHOUSE BRICK PAVER PROGRAM
Cape May MAC (Museums+Arts+Culture) is offering a limited opportunity to celebrate a light in your life! The pathway at the 1859 Cape May Lighthouse is being repaved and will include a limited number of engraved bricks. Honor someone special to you with this fixture as a remembrance or simply celebrate your own or your family's love of the lighthouse! Bricks may be purchased in person at the Cape May Lighthouse or at the Hill House Business Office at the Emlen Physick Estate.
You may also print out the form below and email to Janice Corkery at jcorkery@capemaymac.org
or mail to:
Cape May MAC
c/o Janice Corkery
1048 Washington St.
Cape May, NJ 08204
Bricks will be ordered quarterly. Installation may take up to one year. We cannot accommodate special requests regarding placement of your brick.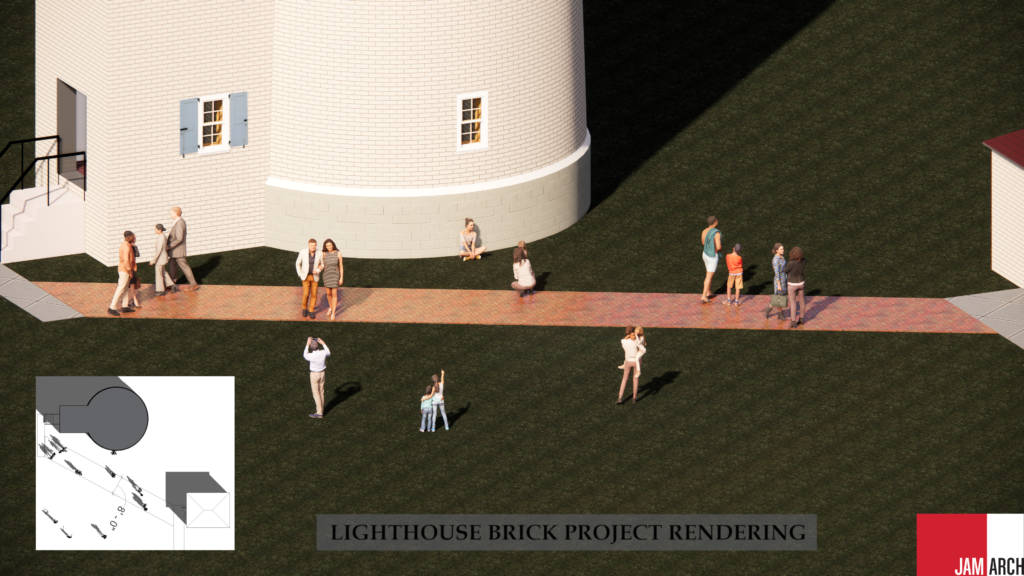 In-Kind Donations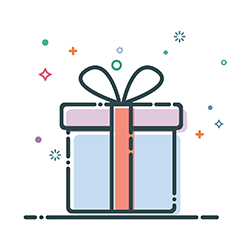 Cape May MAC collects gift baskets, gift certificates, in-kind accommodation stays and in-kind services throughout the year for various fundraising missions.
If you have something of value, or want to make a donation from your business, please contact our Chief Outreach Officer, Eliza Lotozo at elotozo@capemaymac.org.
Create a Facebook Campaign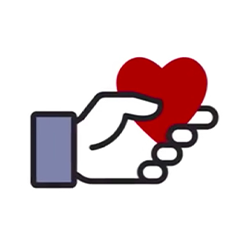 You can start a Facebook Fundraiser for any of Cape May MAC's historic sites and then share this fundraiser with your family and friends on Facebook.
Click on "Fundraisers" in the top left menu of your News Feed
Click "Raise Money"
Select "Non-Profit" or "Charity"
Select one of our Non-Profit pages: @CapeMayLighthouse, @PhysickEstate, @WWIITower
Choose a cover photo and fill in details
Click "Create"