Cape May MAC operates four historic sites, a fleet of trolleys, and hosts tours and events throughout Cape May County. We treat Cape May as a museum without walls and enjoy being able to serve the community in a variety of locations. Cape May is a wonderful destination at any time of year and we pride ourselves on offering tours and events all year long!
Read Our Annual Travel Guide
Where to Purchase Tickets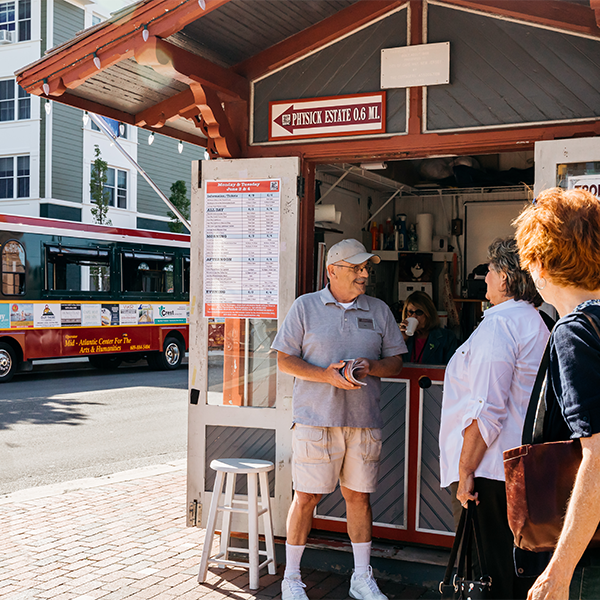 WASHINGTON STREET MALL
INFORMATION BOOTH
Located at junction of Washington Street and Ocean Street at the end of the mall. You may purchase tickets here for any of our other tours and events. Trolley tours leave from the trolley stop across the street from the booth, unless otherwise noted. Metered parking is available around the Washington Street Mall.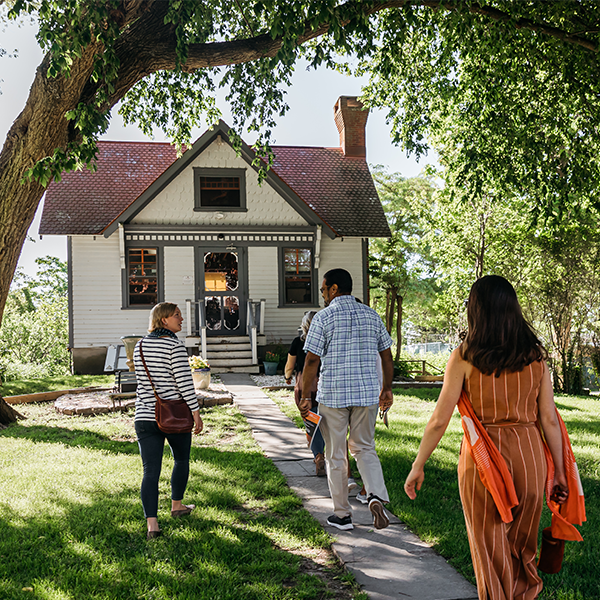 HILL HOUSE OFFICE

Located on the grounds of the Emlen Physick Estate, 1048 Washington St. If you ordered advance tickets, you can pick them up here, as well as purchase tickets here for any tours or events. Hill House is open daily, 9am-5pm. (Winter weekends Saturdays only) Free parking is available on the grounds of the Emlen Physick Estate.