Throughout the year, the Carroll Gallery is home to changing exhibits that bring Cape May history to life. Visit scenes from the Victorian era or explore Cape May's African American heritage; reminisce on years past or become a kid again when the Gallery turns into a holiday wonderland.
The Carroll Gallery is located in the Carriage House, on the grounds of the Physick Estate, 1048 Washington St. The building is the first one on the left hand side as you come in the driveway. The Carriage House is also home to Vintage restaurant, and our Carriage House Museum Shop.
Admission to the gallery is free.

The Carroll Gallery is fully accessible.
AN OLD-FASHIONED CHRISTMAS EXHIBIT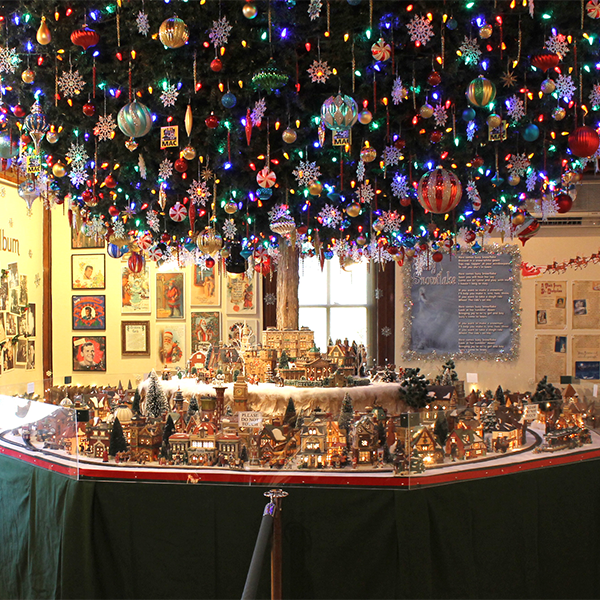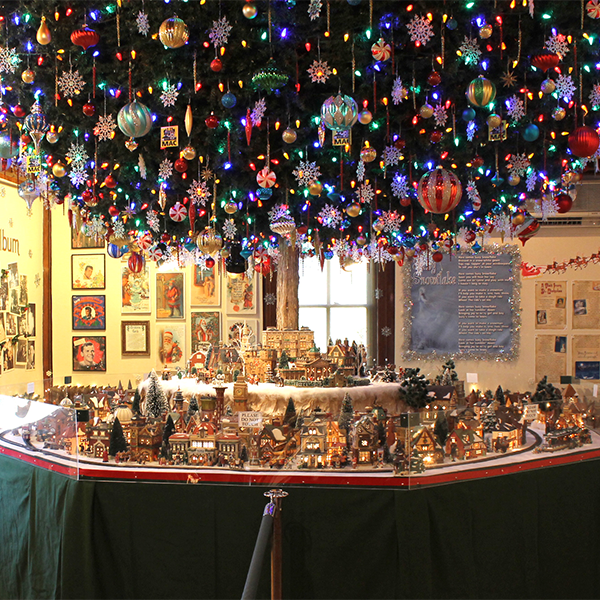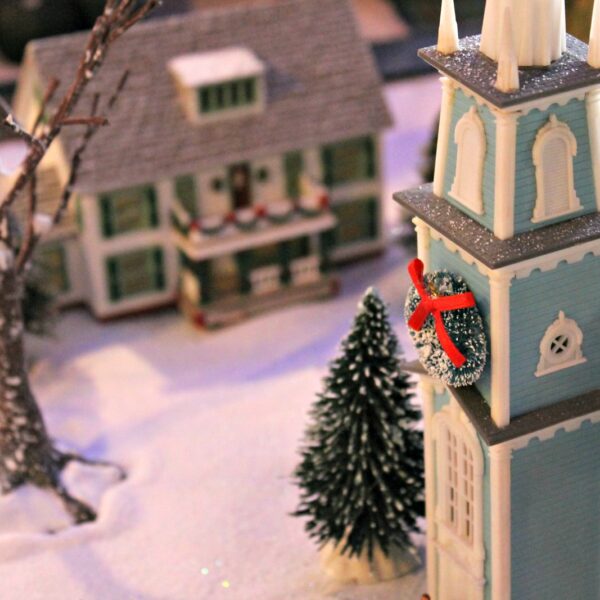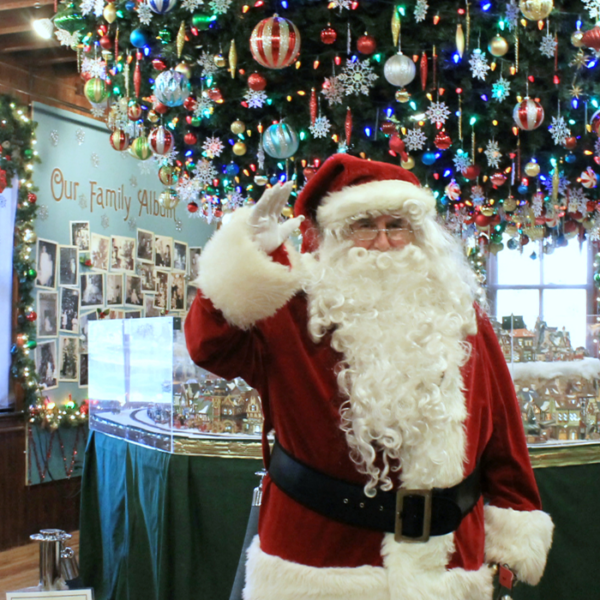 Daily: November 17, 2023 – December 31, 2023
Enter a holiday wonderland and feel like a child again as you see our extensive Dept. 56 Dickens Village collection beneath the boughs of our giant Christmas tree. All this plus old family photos, trains and more. There's even a place to drop off your letters to Santa!
Free admission.
PAST EXHIBIT:
50 YEARS OF MAC
The Mid-Atlantic Center for the Arts & Humanities (MAC) was born in 1970 when a small band of passionate volunteers committed themselves to save the Emlen Physick Estate from demolition. In the 50 years since, the organization has grown to become a leading interpreter of Cape May history, culture and the arts. This landmark exhibit will highlight the organization's history and its contribution to the preservation of historic Cape May, telling the story of an organization that has helped Cape May not only survive, but thrive.
Enjoy highlights of this exhibit through video episodes hosted by Cape May MAC President Tom Carroll.