Cape May is one of the most haunted towns you'll ever visit. Is it any wonder? It's such a marvelous place, even the spirits don't want to leave Cape May! Dozens of Victorian gems have been investigated and documented to have "spirit" residents, all of whom are quite friendly, we assure you. Take a giant step back in Cape May's past and see if a ghostly encounter is in the cards for you!
Featured Tours
GHOSTS OF CAPE MAY TROLLEY TOUR
What was that shadow? Was it the undead of Cape May's past wandering their beloved haunts? You might scoff, you might shudder, but rest assured: on board a trolley with an experienced guide you will begin to wonder what's beyond when you hear the tales of hauntings unearthed in Cape May by renowned psychic medium and author Craig McManus. Begins and ends at the Ocean Street trolley stop.
HISTORIC HAUNTS COMBO TOUR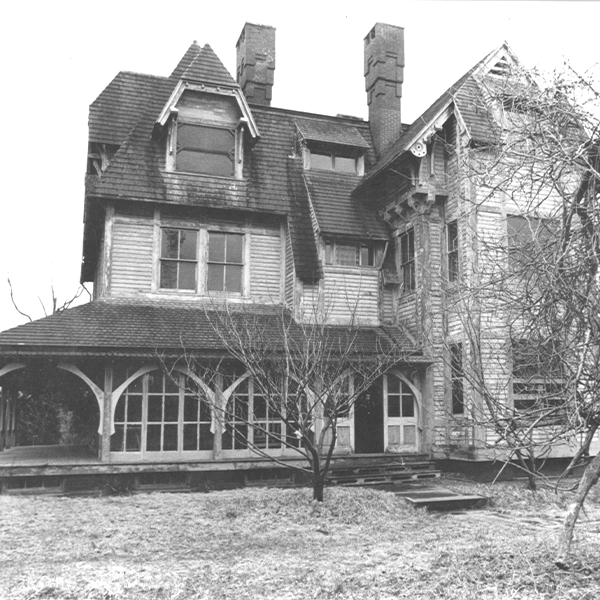 Take an evening trolley ride through the Historic District and hear stories of haunted Cape May. Step off the trolley at the Physick House Museum with your guide and see Cape May's only Victorian house museum, reputed to be haunted, as you learn about Victorian Spiritualism. This tour combines a Ghosts of Cape May trolley tour with a visit to the Physick House. In the museum, guides will compare the methods of spirit contact used by the Victorians with those of today's paranormal investigators. Selected rooms on both floors are included in the tour. Begins and ends at the Ocean Street trolley stop.
CHANNELING DINNER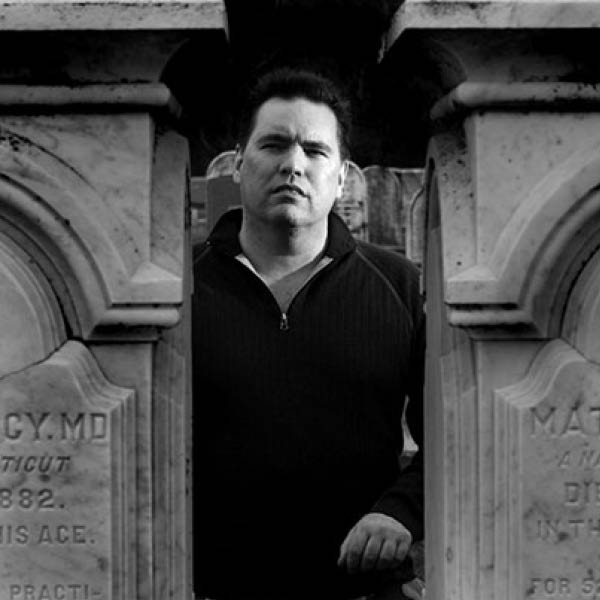 Fridays, April 14 & October 13, 2023
Inn of Cape May
Enjoy a three-course prix fixe dinner at the Inn of Cape May followed by a two-hour channeling session with Medium Craig McManus. McManus will read the energies in the room and channel messages from the spirits of departed family and friends. While he does not read everyone present and cannot control where messages come through, he will bring through as many messages from spirits as possible during the two-hour channeling. Inn of Cape May, 7 Ocean St.
This event is not recommended for people under the age of 16. No refunds within 14 days of the event.  
MURDER MYSTERY DINNERS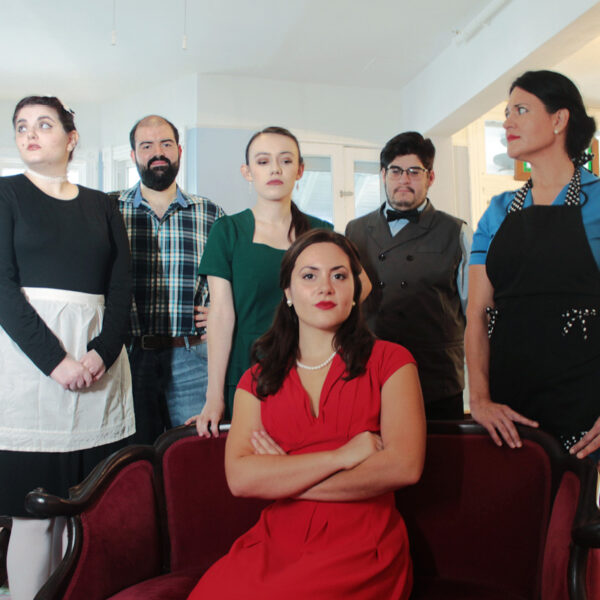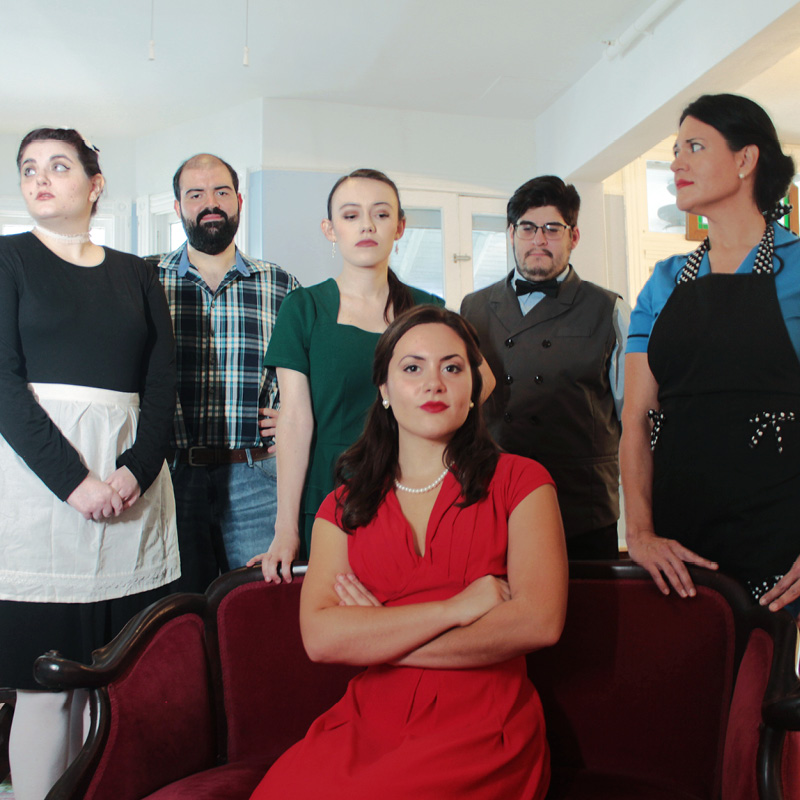 The Plot Thickens
Enjoy a three-course dinner and watch as the mystery and drama unfold around you during "The Plot Thickens," an original mystery by Jacky Fazio. Tensions rise when a celebration for an esteemed murder mystery author turns into a crime scene right out of one of her own books. Once the guest of honor is pronounced dead, how will her dedicated staff and adoring fans cope?
SPIRITS, ODDITIES & OBSESSIONS COMBO TOUR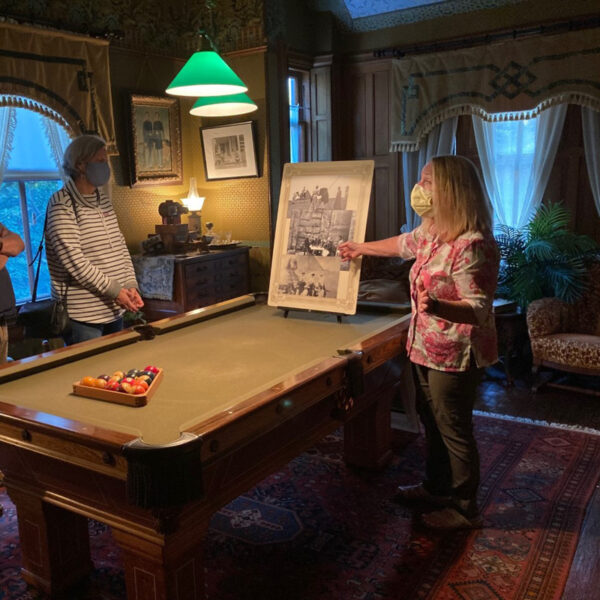 Victorians of the late 19th century had wild notions about the passage from life to death, and were fascinated by mystery and illusion. Hear Cape May ghost stories as you travel Cape May by trolley, along with strange stories from Victorian Cape May that are just plain weird. Then visit select rooms in the 1879 Physick House Museum and learn about famous Victorian illusionists and magicians. Begins & ends at the Washington Street Mall Trolley Stop. Must be purchased together.
STRANGE VICTORIAN OBSESSIONS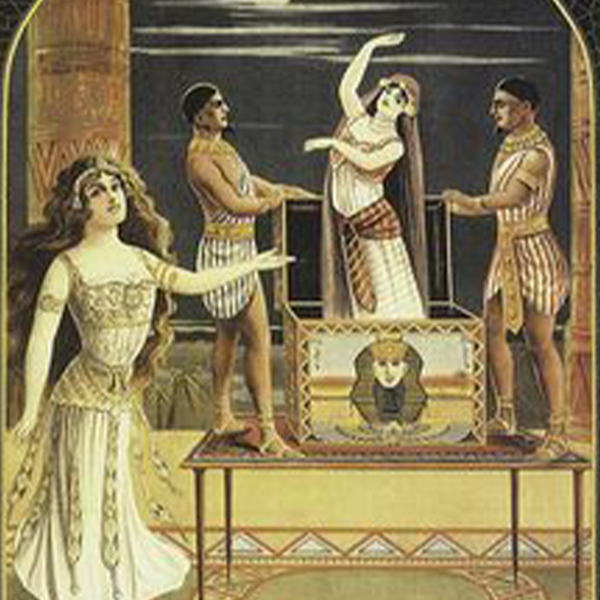 Victorians were fascinated with mystery and illusion and this tour through select rooms in the 1879 Physick House Museum shares that fascination. Learn about the famous Harry Houdini who captivated Victorian audiences with his intricate escapes, the Goddess of Mystery, Ionia, a Belgian beauty who Victorians worshipped for her spectacles of magic, The Great Lafayette, who became known as the world's greatest magician, and Pepper's Ghost, an illusion still used today, with Sherlock Holmes, Jack the Ripper and more.
CLUELESS AT THE PHYSICK ESTATE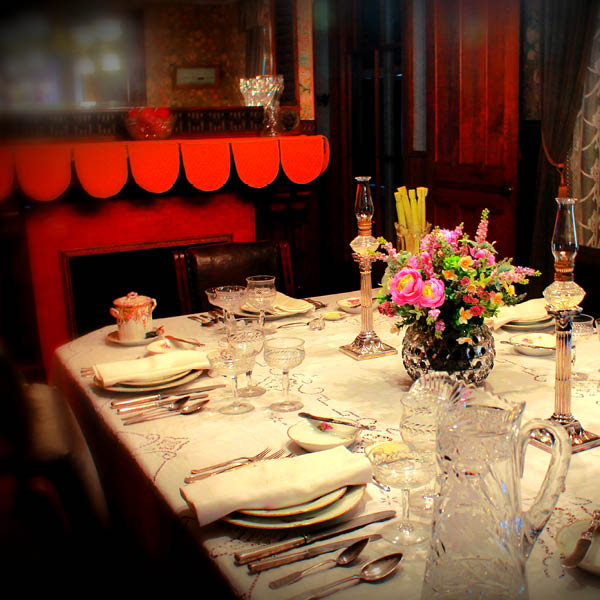 Racing the Clock
Clueless at the Physick Estate is an immersive experience where tour goers travel through the 1879 Emlen Physick Estate as an original mystery dramatically unfolds around them. In 2023, time is the enemy in "Racing the Clock," written by Jacklyn Fazio. Barrington family dinners are notorious for bad news, but no one expected this one to take such a sinister turn, when the family matriarch drops dead before dessert is served. With every guest potentially poisoned, and not enough antidote to go around, you must identify the killer before it's too late.