WELCOME
Take the Trouble Out of Touring!
When you're planning a day trip to Cape May, NJ, Cape May MAC offers you a one-phone-call solution!
All tour offerings are interchangeable and all of the sample tour experiences can be customized to fit your schedule and needs. Group leaders, tour operators and travel agents receive V.I.P. treatment. Any season of the year, we can pull it all together for you. Let us arrange your visit to Cape May with tours, meals, shows, theater, boat tours, nature tours and much, much more!
​
Build Your Own Experience
Let us plan your day for you! Click below to view various themed tour combinations. If you would like to request more specific information for your group, scroll down and fill out our inquiry form.
Build Your Own Multi-Day Experience
Cape May is best if you spend a few days. Check out some of our suggestions for a multi-day adventure!
Cape May MAC Profile Sheet
Download a PDF flier that gives a detailed overview of our offerings, seasonal events, and more!
Bus Information
A new, streamlined and bus-friendly process is being handled through the Chamber of Commerce of Greater Cape May. Visit their website for information.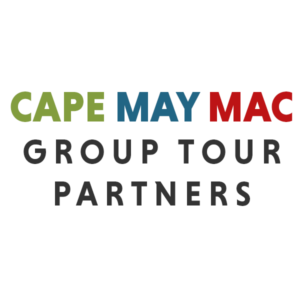 Cape May MAC Partners
We partner with many wonderful businesses in Cape May to help you plan your group tour. Click here to download a PDF flier of our group tour partners.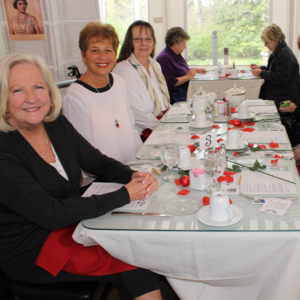 Why Groups Love Cape May
We sat down with our Group Tour Manager, Sue Gibson, to learn more about why groups love visiting Cape May. Click here to read our Q&A.
Calendar of Events
There is so much going on in Cape May winter, spring, summer, and fall!  Click here for the 2020 calendar of events.
Cape May MAC is a Proud Member of these Organizations