Why be a Cape May MAC volunteer?
Volunteering at Cape May MAC allows you to meet new people and make a contribution in helping the Cape May region thrive. Cape May MAC is one of New Jersey's leading cultural and heritage organizations.
Whether giving out information at our festivals, offering skills as a volunteer in our offices, or taking tickets at our Music Festival or other events, your time and talent have a huge impact in helping carry out our preservation, interpretation and cultural enrichment missions!
Volunteer Opportunities
Marketing and Communications Volunteer Positions
Benefit House Tour Volunteer Positions
Curatorial Volunteer Positions
Grounds and Maintenance Volunteer Positions
Special Events Volunteer Positions
Museum Education Volunteer Positions
Hospitality Volunteer Positions
Volunteer Benefits
10% Discount at Cape May MAC Museum Shops
Significant discount on Cape May MAC membership dues
Invitation to exhibit openings and lectures
Volunteer Recognition Reception and Awards
Those who achieve Platinum (150 hours or more) Gold (100 to 149 hours) or Silver Awards (50 hours to 99 hours) receive free admission to a variety of tours, including Crafts & Collectibles Shows and the Cape May Music Festival Concerts.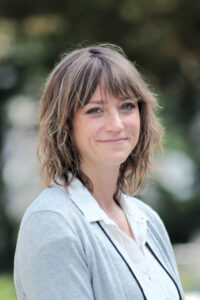 Volunteer Engagement Manager
Sara Kornacki
Email: skornacki@capemaymac.org
Sara Kornacki is a Cape May native who graduated with her BFA from the University of the Arts in Philadelphia. Having been instilled with community organization culture since her youth, Sara is honored to be a part of Cape May MAC. For over 50 years MAC has preserved, restored and operated landmark sites like the Cape May Lighthouse, the World War II Lookout Tower, and the Emlen Physick Estate.  Recognizing the historic importance of these locations, MAC has been the leader in cultural and heritage tourism in the Cape May region.  We offer a year-round calendar of tours and events that range from trolley tours, historic house tours and themed weekends, outdoor festivals and craft shows, to lecture series and rotating exhibits in the Carroll Gallery. Volunteering with MAC means so many things to so many people and there are lots of opportunities to share the welcoming spirit of our community. To volunteer with Cape May MAC, please fill out an application: https://app.betterimpact.com/PublicOrganization/253a7cec-4841-45bc-ae30-ed2c5a4f9095/1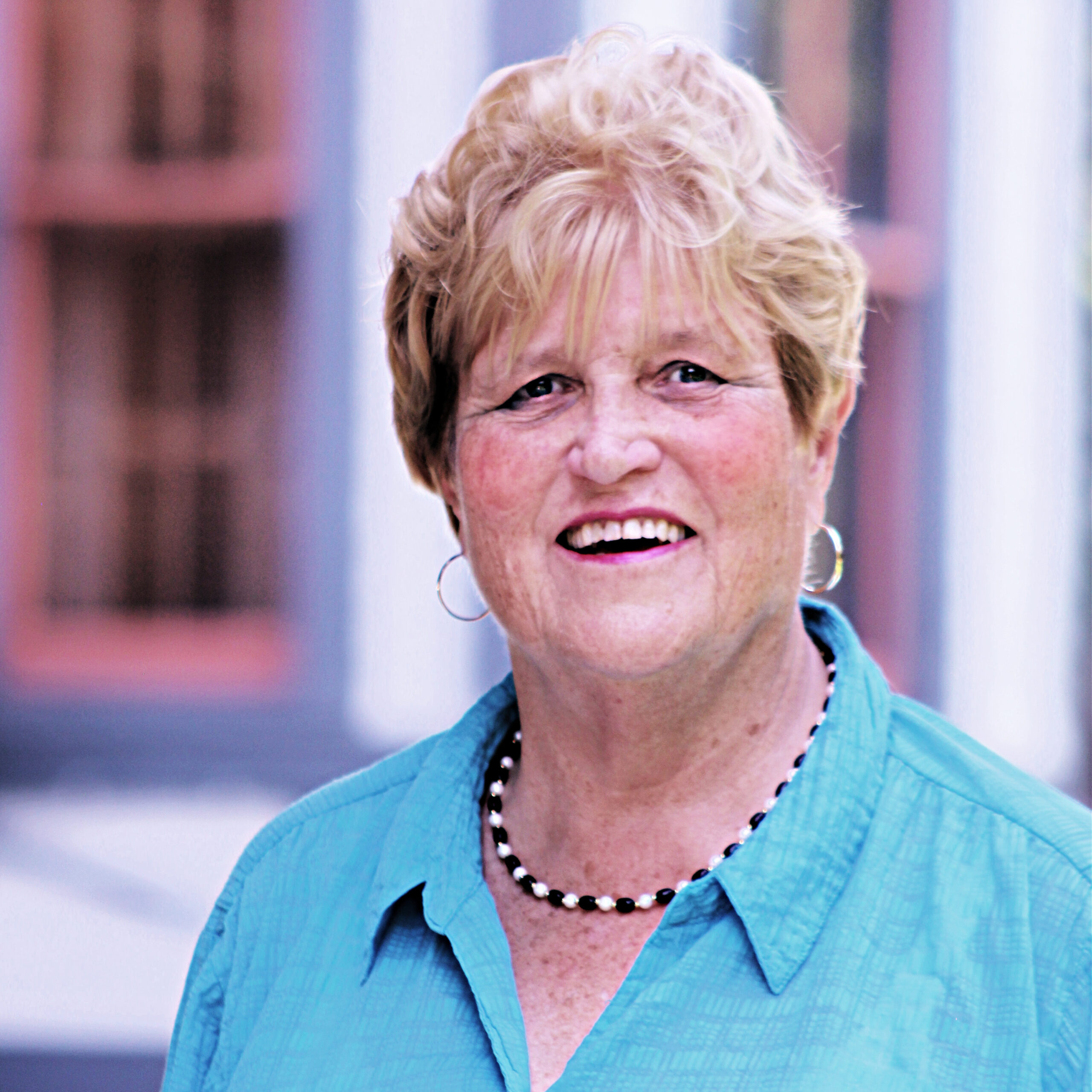 September 2022
Sue Currie
Sue Currie is the Cape May MAC (Museums+Arts+Culture) Volunteer of the Month for September. Sue  was nominated for the honor by Cape May MAC's Director of Visitor Services & Special Events, Janice Corkery, for her dedication to assisting the Brunch & Bingo Events in 2022. "She is a retired educator from the Bronx, and definitely uses that experience to her advantage when she calls out the Bingo numbers. She gets the audience involved and enhances their experience. They love her!" said Corkery. "My most vivid memory of Sue's volunteering for Brunch & Bingo was this past winter. She was supposed to be at an event and had an emergency and couldn't attend. Not only did she alert the Cape May MAC volunteer coordinator, she also found her own replacement to make sure her position was covered not leaving us stranded."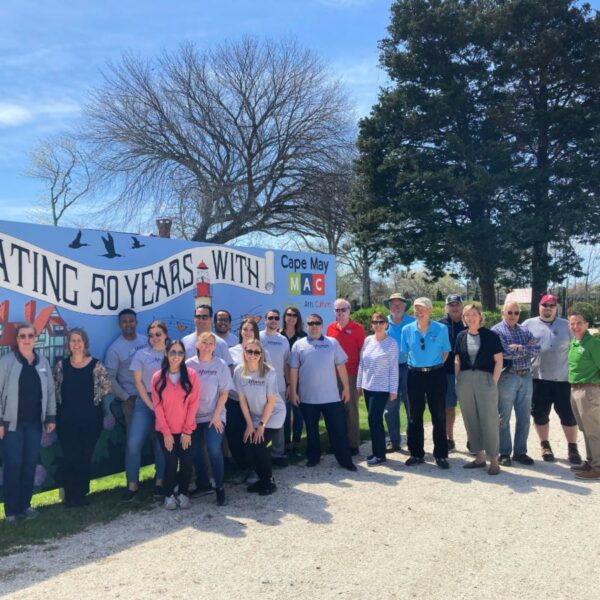 August 2022
Staff from the Madison Resorts Group
Staff from the Madison Resorts Group, of Cape May, N.J., are the Cape May MAC (Museums+Arts+Culture) Volunteers of the Month for August. The team was nominated for the honor by Cape May MAC Chief Operations Officer Melissa Payne, for their hard work on Earth Day, planting flowers in a variety of gardens at the 1879 Emlen Physick Estate. Dan Alicea, Brian Jones, Alycia Raroha, Olivia Suarez, Jimmy Maugeri, Dustin Seraile, Stacy McNeil, Kim Constantine, Kait Giovinazzo and Chester Santana comprised the volunteer team from Madison Resorts. Since 1970, Cape May MAC has been the careful steward of the Physick Estate, Cape May's Victorian House Museum, and every year, celebrates Earth Day with a gardening project. "The work for Cape May MAC staff would have taken several days," said Payne. "This extraordinary team of volunteers pulled together and planted the gardens in just a few hours.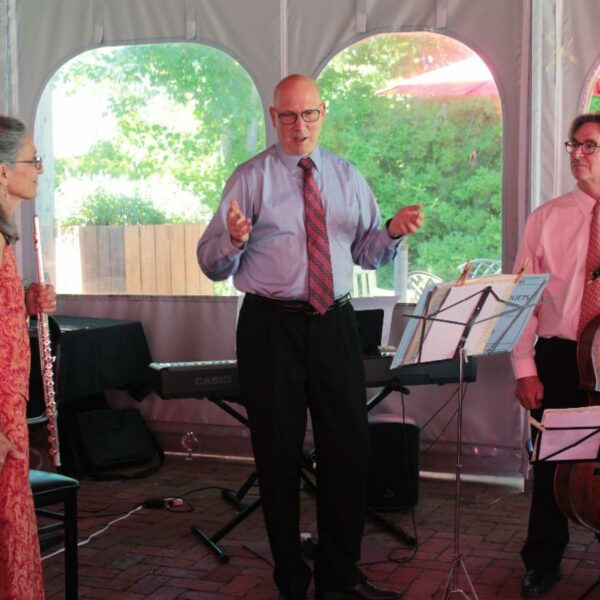 July 2022
Susan Rotholz, Jed Gaylin and Eliot Bailen
Susan Rotholz, Jed Gaylin and Eliot Bailen are the Cape May MAC (Museums+Arts+Culture) Volunteers of the Month for July. Cape May MAC Chief Outreach Strategist Mary Stewart nominated them for their generosity donating their time to an afternoon fundraiser, "Musical Intermezzo," benefitting the Friends of the Cape May Music Festival, on Friday, June 10. The fundraiser featured a classical chamber music mini concert at Vintage Restaurant on the grounds of the 1879 Emlen Physick Estate. Bailen, cellist and artistic director of the New York Chamber Ensemble, and his wife Rotholz, flutist with the New York Chamber Ensemble, have performed with the festival since its inception. Gaylin is music director of the Bay Atlantic Symphony, a long-standing performer in the festival.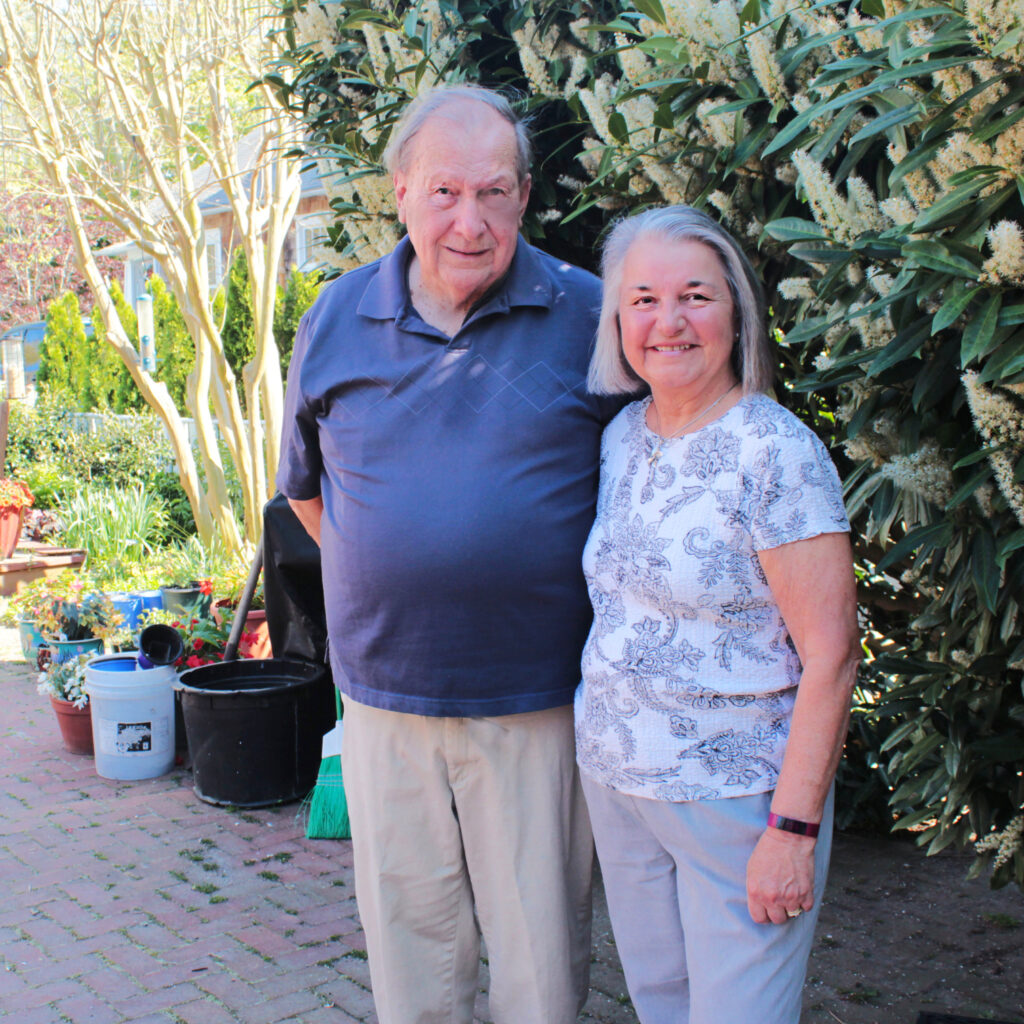 June 2022
John and Cheryl Gulish
John and Cheryl Gulish, of Cape May, N.J., are the Cape May MAC (Museums+Arts+Culture) Volunteers of the Month for June. They were nominated by Cape May MAC's Director of Visitor Services & Special Events, Janice Corkery, for their generous participation in a variety of Cape May MAC house tours, including the Gardens of Cape May Tour and the Kitchens of Cape May Tour. For the 2021 Kitchens of Cape May Tour, John and Cheryl opened their home to guests to explore their kitchen. This year the Gulishes participated in the first of two Gardens of Cape May tours. "I was blown away by their beautiful home and garden and their passion for their work nurturing the flowers there," said Corkery. John and Cheryl's long career as nursery owners and their in-depth knowledge of gardening have been great assets to the organization, as well, as they provide a wealth of planning advice.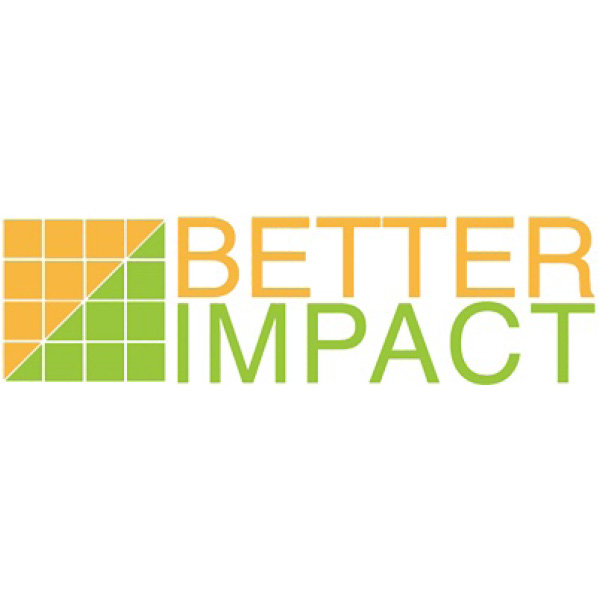 May 2022
Jan Dwyer, Donna Flegal, Ernestine Zeli-Bove, Chris DuBois, and Tina Angstadt
This group was nominated for the honor by Cape May MAC Chief Outreach Officer Eliza Lotozo and Volunteer & Membership Engagement Manager Sara Kornacki. "As we are preparing to launch new volunteer management technology, this team donated their time to beta-test the software," said Kornacki. "This control group experimented with the new platform to evaluate and assess the features and ease of use during the trial phase." Lotozo and Kornacki agreed the technology is exciting. "We are excited about the possibilities of this new technology that we anticipate will make the administration of our volunteer program much more fluid," said Lotozo. "More so, it promises to make the volunteer's experience with us better and easier." "We could not have proceeded without these folks helping us evaluate the benefits of this system since they will be using it as well," said Kornacki. "We so appreciate that they were willing to help us with this important step."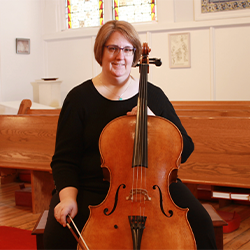 April 2022
Brenda Leonard
Brenda Leonard has volunteered for Museum Education in the past but this year, she agreed to create a new education program- More About Music. The goal of the program is to provide our audience with information that demystifies classical music and makes them more informed listeners and increase their enjoyment. Not only has Brenda researched and created the programs, she has also arranged for the venue and facilitated our entry into livestreamed programming. In addition, Brenda has volunteered to create weekly posts on classical music for our Fiends of Cape May MAC Museum Education Facebook page. All of this has happened as we prepare for the 33rd Annual Cape May Music Festival, and also serves to help us promote our festival programming. 
Brenda's knowledge of and enthusiasm for music is infectious and has energized both the staff she interacts with and the audiences she reaches.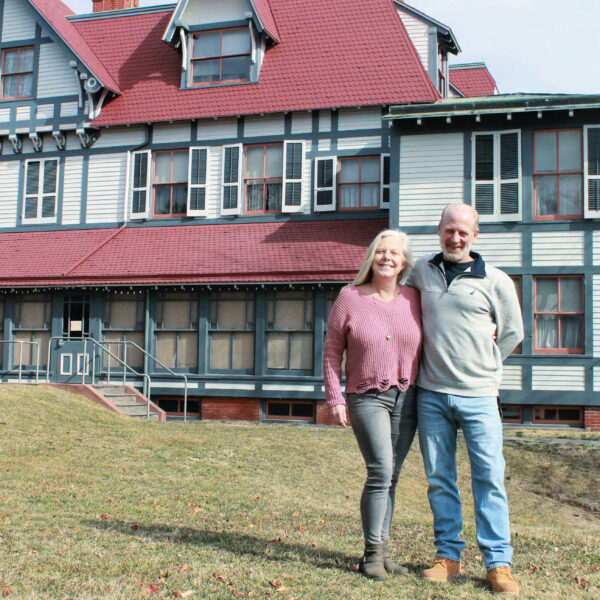 March 2022
Dave & Kathy Morais
Kathy and David Morais, of North Cape May, N.J., are the Cape May MAC (Museums+Arts+Culture) Volunteers of the Month for March. They were nominated for the honor by Cape May MAC Chief Outreach Officer Eliza Lotozo. "Dave and Kathy are always ready and willing to take on any task needed by Cape May MAC," said Lotozo. "They recently stepped up to assist the Outreach Department by offering to keep Cape May MAC's posters current and up-to-date at the Washington Street Mall Information Booth, Cape May Lighthouse, Emlen Physick Estate, World War II Lookout Tower and Cape May Welcome Center," she said. Additionally, Dave has begun to clean and reorganize Cape May MAC's brochure barn by recycling old materials, unpacking boxes of brochures, and generally organizing and cleaning up the space. He's also a regular member of the all-volunteer grounds maintenance crew led by Tom Carroll at the Emlen Physick Estate. "We so appreciate all that Kathy and Dave do for Cape May MAC. They are a dynamic pair," she said. "We are so fortunate they choose to give of their time and energy to help us accomplish our mission, and we are very glad for this opportunity to recognize and celebrate them."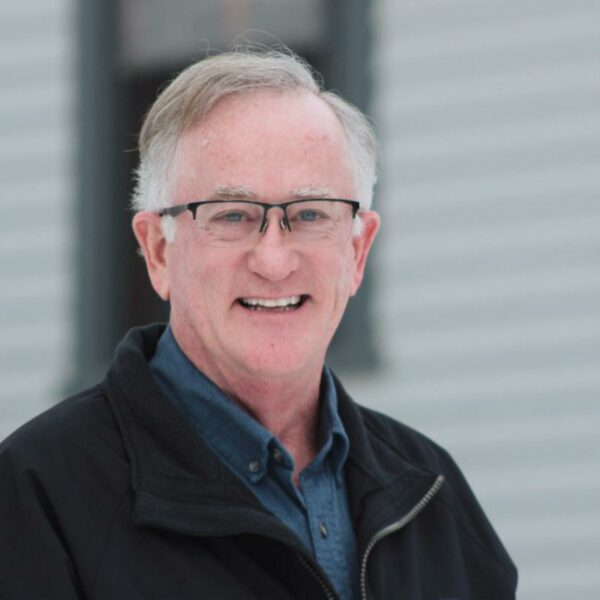 February 2022
Frank Scott
Frank Scott, of West Cape May, N.J., is the Cape May MAC (Museums+Arts+Culture) Volunteer of the Month for February. He was nominated for the honor by Cape May MAC Director of Media Relations Susan Krysiak, and Cape May MAC Chief Outreach Officer Eliza Lotozo, for his exceptional volunteer work over the past years as a photographer of Cape May MAC events, as a member of the Cape May MAC Christmas Choir, and as a consistent and dedicated volunteer helping with Cape May MAC tours, festivals and events year-round. Most recently, Frank has lent a helping hand during the organization's 50th Anniversary celebration, the Craft Beer, Music & Crab Festival, the Harvest Brew Fest, the Lighthouse Challenge of New Jersey and during tours and events in the busy summer and Christmas seasons, and, more often than not, has volunteered his skill as a published photographer. "We are so grateful to Frank for sharing his skill and expertise so generously, as his photography helps us with marketing and social media," Lotozo said. "Frank's exceptional photos have truly helped us increase our ability to promote what we do," said Krysiak. "He has captured a wide variety of events, including beautiful images of musicians performing on the Physick Estate grounds, and photos of our staff and volunteers having fun during festivals, something that we all really enjoy seeing and sharing with the world. His help has been immeasurable, and we appreciate it."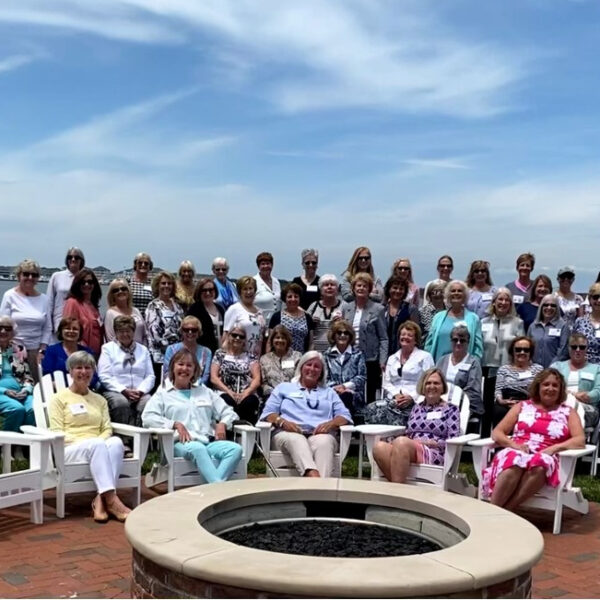 January 2022
The Garden Club of Cape May
Garden Club of Cape May members are the Cape May MAC (Museums+Arts+Culture) Volunteers of the Month for January. Cape May MAC Chief Outreach Strategist Mary Stewart nominated them for the honor, for their steadfast participation in Cape May MAC activities that have enhanced visitors' experience at the Emlen Physick Estate: Scarecrow Alley and the Winter Wonder Walk. Each year, Cape May MAC puts out the call to community members to create their own homemade scarecrows for Scarecrow Alley, on display during the month of October on the grounds of the Emlen Physick Estate, 1048 Washington St., Cape May. Winter Wonder Walk has followed Scarecrow Alley for several years with winter-themed displays celebrating the winter months. "The members of the Garden Club of Cape May have created elaborate displays for each of these community events, coming up with unique themes and executing an outdoor display with panache," said Stewart. "They tend them for the duration of the display for a month or longer, to keep them looking good. We appreciate their outstanding enthusiasm and commitment to these creative activities that attract visitors to the grounds and create a lot of joy and excitement."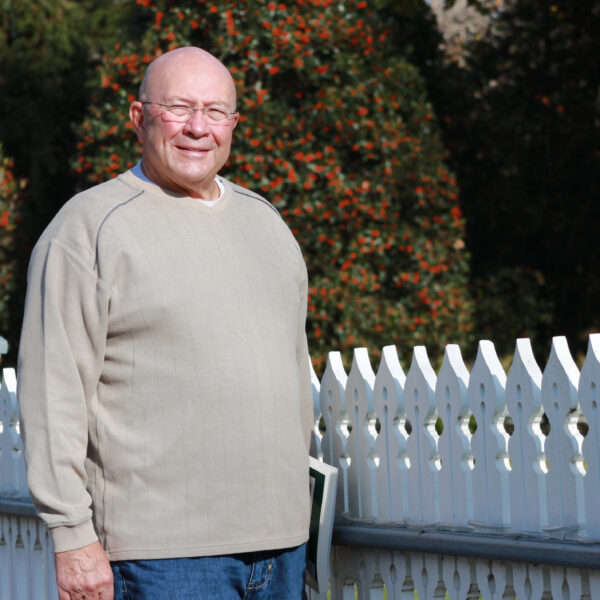 December 2021
Charlie Lieb
Charlie Lieb, of Bethlehem, Pa., is the Cape May MAC (Museums+Arts+Culture) Volunteer of the Month for December. He was nominated for the honor by Cape May MAC Maintenance Director Paul Smargiassi, Jr. and former Volunteer and Membership Engagement Manager Kelly Redington. Lieb used his woodworking skills to create 28 stanchions for use at Cape May MAC's three historic sites: the 1879 Emlen Physick Estate, the 1859 Cape May Lighthouse, and the World War II Lookout Tower. The stanchions mimic the style of the original fence posts, reproductions of which are a permanent fixture in front of the Emlen Physick Estate, shown here. The 28 stanchions have been used frequently this year to demarcate areas and help keep the property safe for guests during large events such as the Cape May Music Festival and the Exit Zero Jazz Festival. They are also now at the Cape May Lighthouse as the new brick pathway project continues. Lieb dedicated over 100 hours to the project, doing the CAD (computer aided design) work and working with a partner whose access to advanced technology in cutting machines helped create the precise cuts. "Charlie is an excellent designer and craftsman and we are very grateful to him for creating these fence posts," said Smargiassi. "We have found them very useful to help make the property a safer environment for guests, but they also really add a lot to enhance the beauty of the grounds."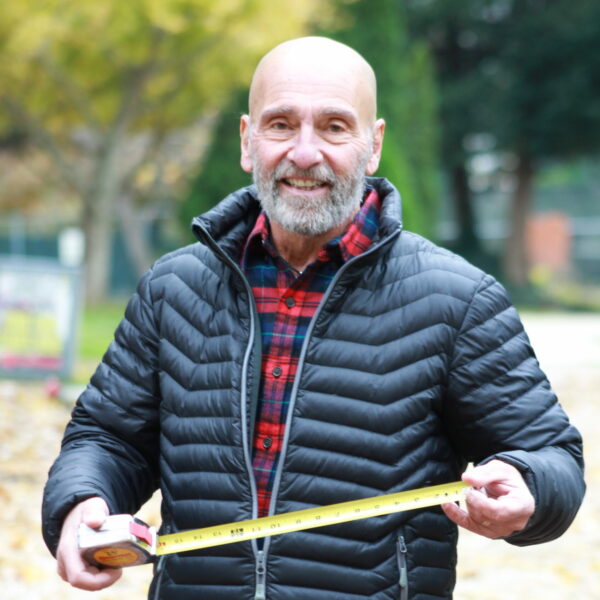 November 2021
Chris Traficante
Chris Traficante of Cape May N.J. is the Cape May MAC (Museums+Arts+Culture) Volunteer of the Month for November. He was nominated for the honor by Cape May MAC Senior Outreach Strategist Mary Stewart for his work on set design for the 2021 Lessons of History (LOH) Team's Distinguished Lecture Series performance of "Give 'Em Hell, Harry!" on Oct. 10. He put significant time and effort into gathering or borrowing individual pieces to create the set and then spent the day of the event pulling it all together on stage. Chris retired to Cape May after a career as an educator and administrator. He only recently became a member of the LOH team and jumped in with both feet. This year's performance was unusual. "'Give 'Em Hell, Harry' presented the team with new logistical challenges," said Stewart. "We were required by contract to have a fully realized set portraying the Oval Office. Chris took the lead in planning the set and executing a few construction projects and then overseeing its installation with help from other team members and Cape May MAC's Maintenance Department. We are so very grateful for his leadership, skills, creativity and hard work which all together made the scene come alive."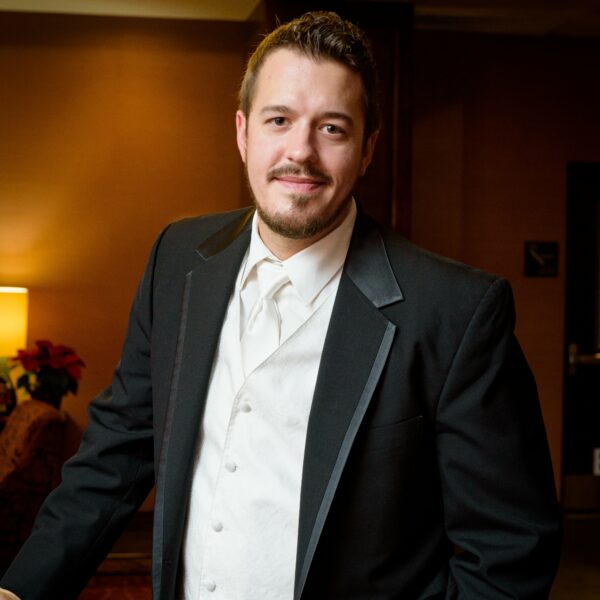 October 2021
Ben Ross
Ben Ross, of North Cape May, N.J., is the Cape May MAC (Museums+Arts+Culture) Volunteer of the Month for October. Cape May MAC Director and CEO Jody Alessandrine nominated Ross for his volunteer work over the last several years helping the organization complete carpentry projects at Cape May MAC's historic sites. This summer Ross used his carpentry skills to build a shelter on the grounds of the Cape May Lighthouse — a shelter that will house a new ticketing kiosk at the historic site. "Ben was given historic drawings of the original privy at the lighthouse and came up with a design for the new kiosk," Alessandrine said. "His design and final work exceeded all expectations. The completed shelter is an artistically accurate representation that blends well with the aesthetic of the property. Ben has been so very generous with his carpentry skills, and his time and talent, and we appreciate all he has done so very much."