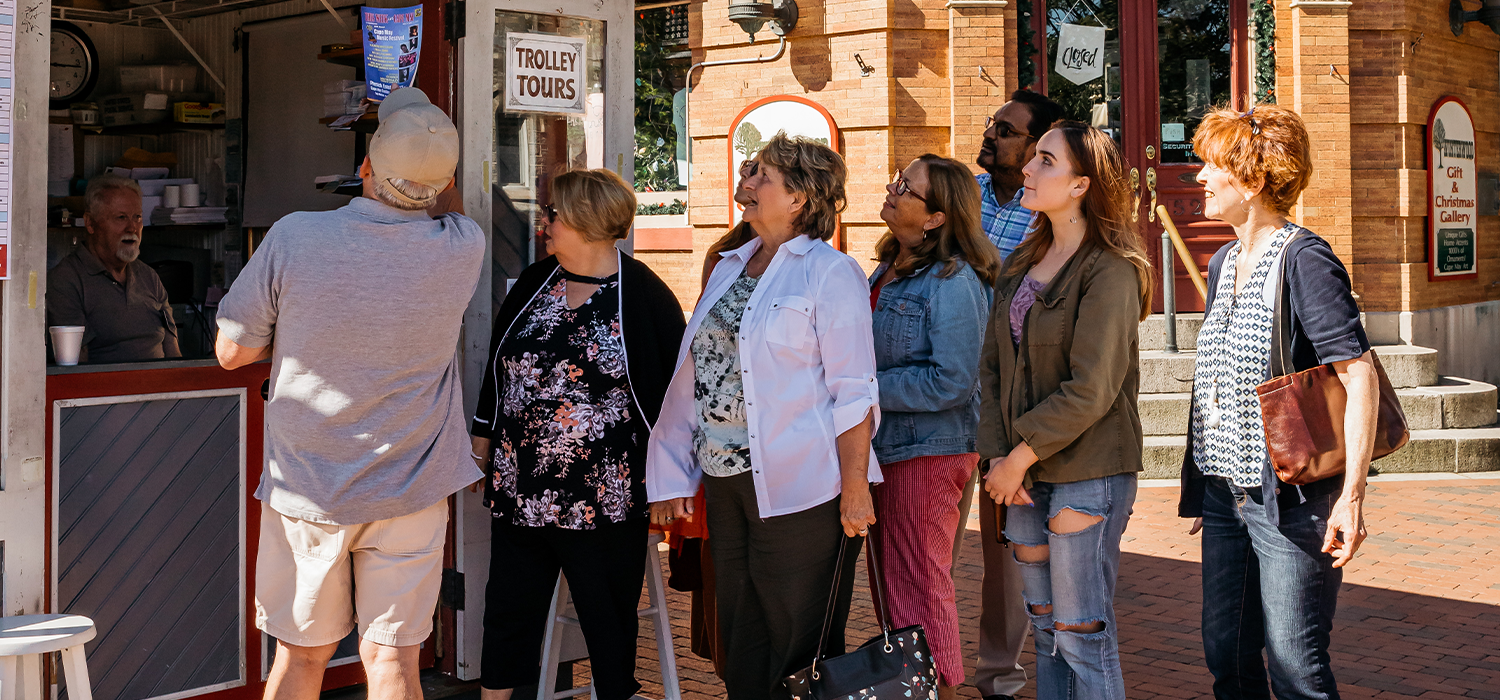 Cape May is a beautiful town to explore. Enjoy the outdoors with these specialty tours!
BACKSTREETS & BYWAYS CITY TOUR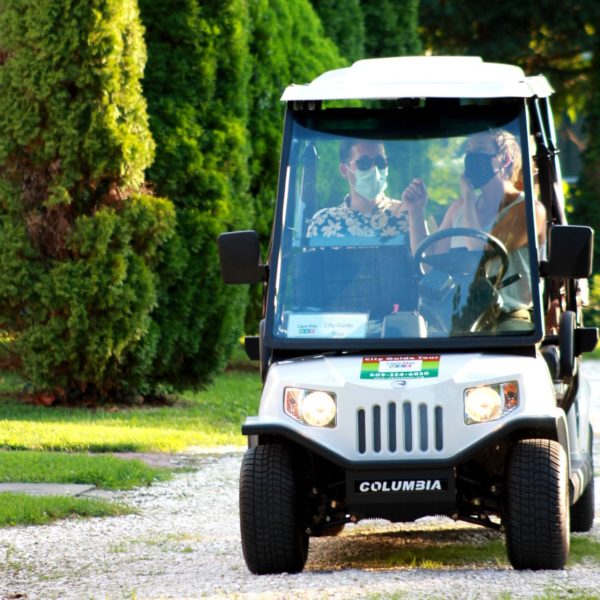 NEW Public Tour!
This 90-minute breezy public tour by electric cart departs from the Emlen Physick Estate and takes you off the beaten track along routes not usually traveled — Cape May's "back streets and byways." Presented by Cape May MAC's knowledgeable guides, with professional drivers, you'll discover the fascinating history of Cape Island, from its maritime and agricultural roots to its designation as a National Historic Landmark City, and more. The cart will make two planned stops along the way for photo opportunities. Tour begins and ends at the Emlen Physick Estate, 1048 Washington St.
PAINTED LADIES, PORCHES,
& MORE WALKING TOUR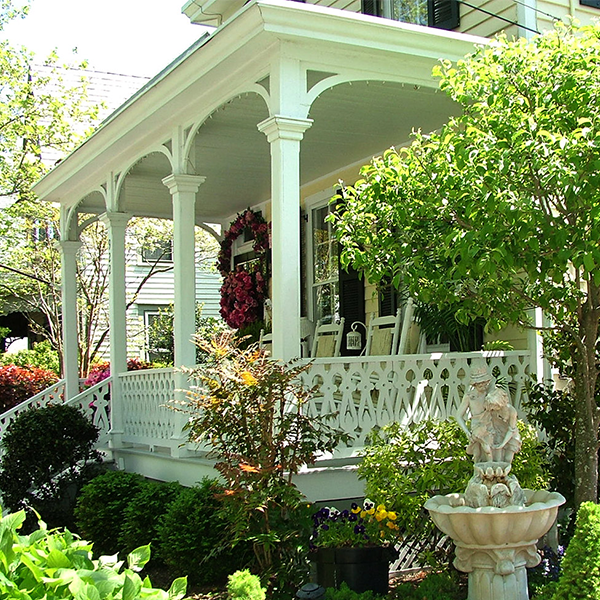 Take a walk from the 1879 Emlen Physick Estate, 1048 Washington St., to the Washington Street Mall with a knowledgeable guide and experience charming Cape May, a National Historic Landmark city, up close. Delight in beautiful gardens as you learn about Victorian architecture and Cape May's colorful history along the way. Discover the interesting features of various Victorian styles and learn why front porches were so important to Victorian social customs. Comfortable shoes recommended.
Available to book as a private tour. Advance reservations required – LEARN MORE
CITY GUIDE GOLF CART TOURS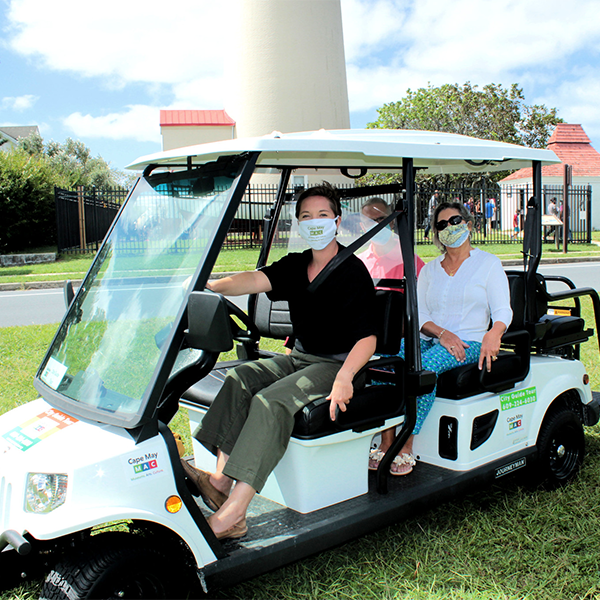 Custom Dates
Cape May MAC offers custom City Guide Golf Cart tours perfect for your group of family or friends to explore Cape May together. Our knowledgeable staff will take your intimate group on a personalized tour of Cape Island, with convenient, door-to-door service for groups staying in Cape May. Customize your tour by selecting topics such as architecture, heritage, history and maritime, and visit historic sites, with lots of fresh air along the way. A minimum of 48 hours advance notice is required. Tours can be customized based on interests and time. For information or to make a reservation contact Susan Gibson at 609-224-6030.
*Advance reservations required.
DR. PHYSICK'S NEIGHBORHOOD
WALKING TOUR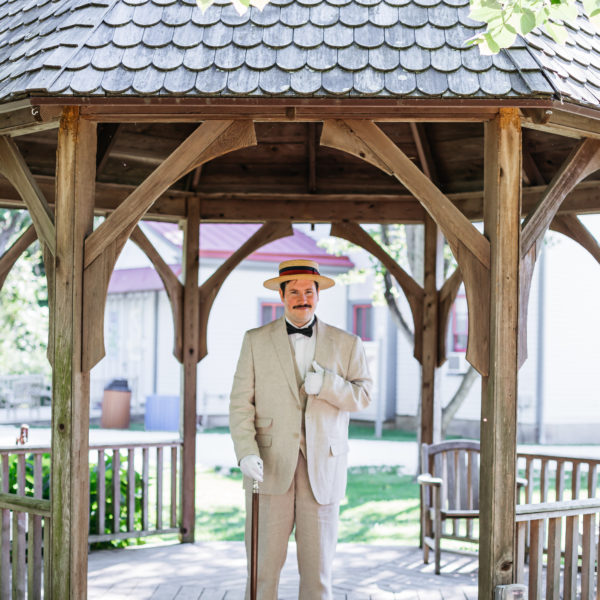 What was Cape May's Washington Street like during the late 1800s, when Dr. Emlen Physick was a fixture in the neighborhood? As the owner of the grand Emlen Physick Estate at 1048 Washington St., he was the talk of the town, with his startling, stately home designed by American architect Frank Furness, built in 1879. Take a walking tour of the neighborhood and learn about architecture and Dr. Physick's life and the neighbors who lived there.
GHOST WALK WITH CRAIG MCMANUS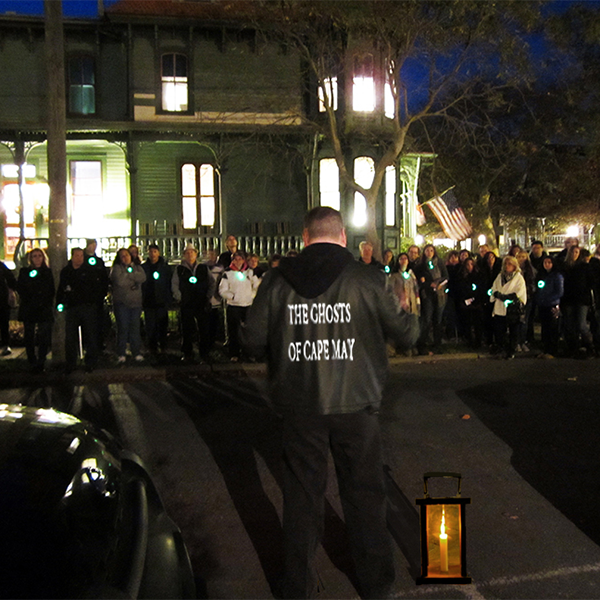 Skeptics turn into believers as you follow psychic medium and author Craig McManus on a one-hour walking tour, and listen as he talks about the paranormal activity he has experienced at a variety of properties along the way.
Adults $30; Children $25  (ages 3-12)
SOLD OUT!