Visit the Emlen Physick Estate
Cape May's only Victorian House Museum!
Take a guided tour of the first and second floors of the 1879 Physick House Museum, for an in-depth look at Victorian architecture and the period, reflecting one Victorian family's lifestyle, and detailing the way the Physick family and their household lived, worked and spent their leisure time. Built in 1879, the 18-room mansion is an architectural wonder built by famed American architect Frank Furness and is one of the best examples of Victorian Stick Style architecture in the country. In 2020-21 the tour them "This Old House" focuses on the Physick House and the organization, Cape May MAC, that lovingly restored it 50 years ago and continues to do so today.

The first floor of the Physick House Museum is fully accessible. Free on-site parking/RV-friendly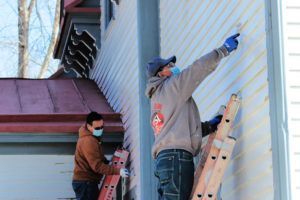 Cape May MAC has just begun restoring the Emlen Physick Estate's outbuildings. This project involves the nine buildings and their roofs that contribute to the historic integrity of the 1879 Victorian estate. To help us meet our much-needed match for grants, you can donate by clicking below. Sincere thanks, in advance, for helping us preserve these gems of Cape May's Victorian past.
Funding has been made possible in part by the New Jersey Historic Trust/State of New Jersey as well as a grant from the Cape May County Open Space & Farmland Preservation Program. 
A DR. PHYSICK CHRISTMAS TOUR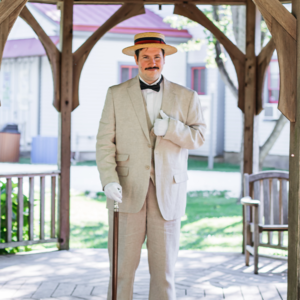 Dr. Physick welcomes you to his home. Christmas is a wonderful time of year to come to Cape May and the Emlen Physick Estate is decorated to the nines! In this first person tour, Dr. Physick walks guests through his home, pointing out Victorian decorations and telling stories of his family and friends at Christmas.
$20 adults
$15 children (ages 3-12)
PHYSICK FAMILY CHRISTMAS HOUSE TOUR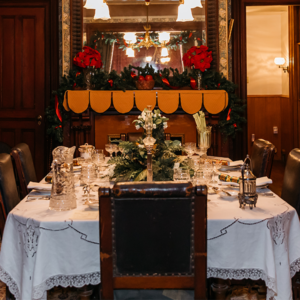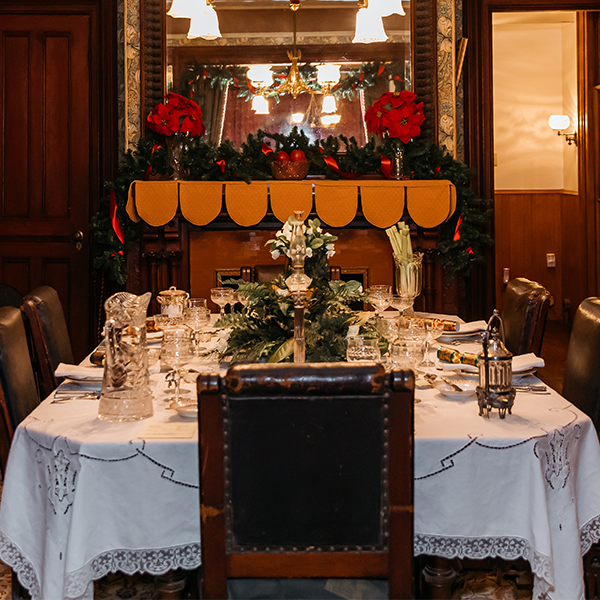 This 1879 Victorian house museum sparkles for the holidays with authentic Victorian decorations that invite you to step back into Christmas past! On the Physick Family Christmas House Tour, you will visit the Physick Estate, decorated in true Victorian style, for a unique living history experience with members of the Physick Family household of the 1890s. Also see the "Old-Fashioned Christmas" exhibit at the Carroll Gallery at the Carriage House, a breathtaking Dept. 56 Dickens Village beneath the boughs of a giant Christmas tree.
$20 adults
$15 children (3-12)
DICKENS OF A MURDER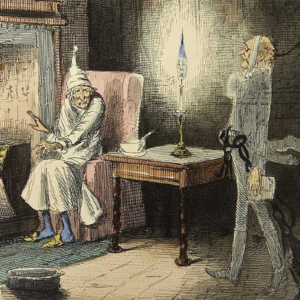 BAH! HUMBUG! Ebenezer Scrooge is known for his miserly, uncompassionate ways, but he's a changed man; he's been practically giving his money away! Scrooge's nephew, Fred Sawyer, is throwing a Christmas party and everyone is delighted by Scrooge's appearance!  But when things go awry and murder is for served for supper, the guests may just become detectives…or even suspects.  This Christmas party's a hoppin', but there's a murderer a knockin'! This evening will be a Dickens of a Murder!
$35 adults
$25 children (ages 3-12)
EVENING YULETIDE HOUSE TOUR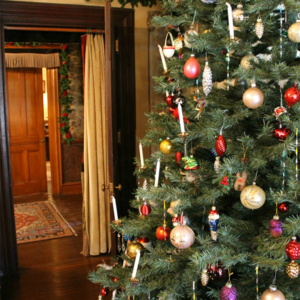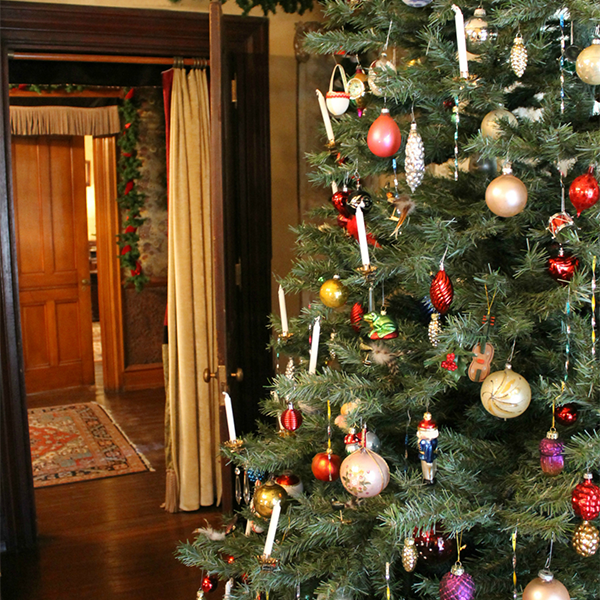 Take this guided tour of the first-floor rooms of the 1879 Physick House Museum, authentically decorated for a Victorian Christmas. See and hear how the Physick family might have entertained friends and family and celebrated in traditional Victorian fashion during the holidays. Afterwards, visit the Carriage House where a commemorative gift is yours to keep: a special Christmas ornament designed in 2020 featuring the 1879 Physick House. Visit "An Old-fashioned Christmas" exhibit in the Carroll Gallery and see this popular annual display featuring a huge Christmas tree, model trains, and an elaborate Dept 56 Dickens village collection.
$25 adults
$20 children (ages 3-12)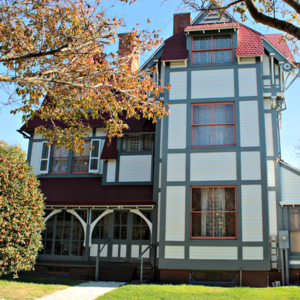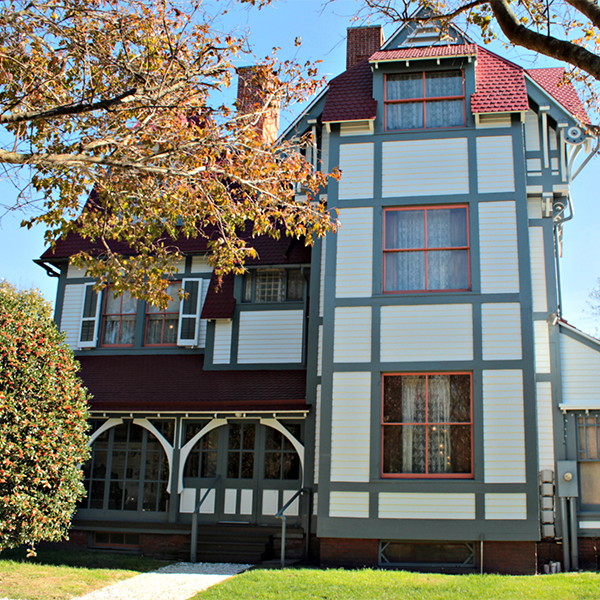 PHYSICK ESTATE SCAVENGER HUNT
Have an adventure the whole family will enjoy at the 1879 Emlen Physick Estate! Use our map to explore the grounds and find answers to questions about the estate in this educational scavenger hunt. Turn in your answer sheet at the Carriage House Museum Shop and receive a prize!
Available daily at the Hill House office or the Carriage House Visitors Center at the Physick Estate. Includes map and clues.
FREE; donation accepted
VIRTUAL TOUR
We are excited to share with you our first ever virtual tour of the Emlen Physick Estate! This is an abbreviated version of our normal 45 minute guided tour. We hope you enjoy it and learn something new. We look forward to you visiting our museum soon!
If you enjoy this virtual tour, please consider making a donation to our organization below.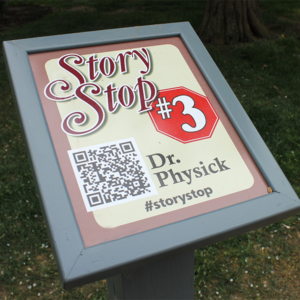 STORY STOPS AT THE PHYSICK ESTATE
Look for various story stops on the grounds and listen to first-hand accounts of life at the Physick Estate during Victorian days in Cape May.
FREE
Emlen Physick Estate Photos