VISIT THE EMLEN PHYSICK ESTATE
Cape May, New Jersey's only Victorian house museum, today!
A visit to the Physick Estate today offers a look back at our Victorian past as evidenced by its architecture, decorative arts, customs, and the lives of one particular Cape May family, the Physicks. Emlen Physick Jr., his widowed mother, Frances Ralston, and his maiden aunt, Emilie Parmentier, moved into their home when it was completed in 1879.
The Physicks' distinctive home illustrates their changing tastes as well as the particulars of the Victorian lifestyle in Cape May.

The first floor of the Physick House Museum is fully accessible. Free on-site parking/RV-friendly
VIRTUAL TOUR
As soon as it was clear that the Coronavirus crisis was going to impact our ability to offer tours, our staff quickly got to work on coming up with a virtual option. We are excited to share with you our first ever virtual tour of the Emlen Physick Estate!
This is an abbreviated version of our normal 45 minute guided tour. We hope you enjoy it and learn something new. Since we cannot charge admission for this tour we ask that you consider either making a donation to our organization or purchasing a ticket to the Physick Estate for a future tour. Below you will find links for each option.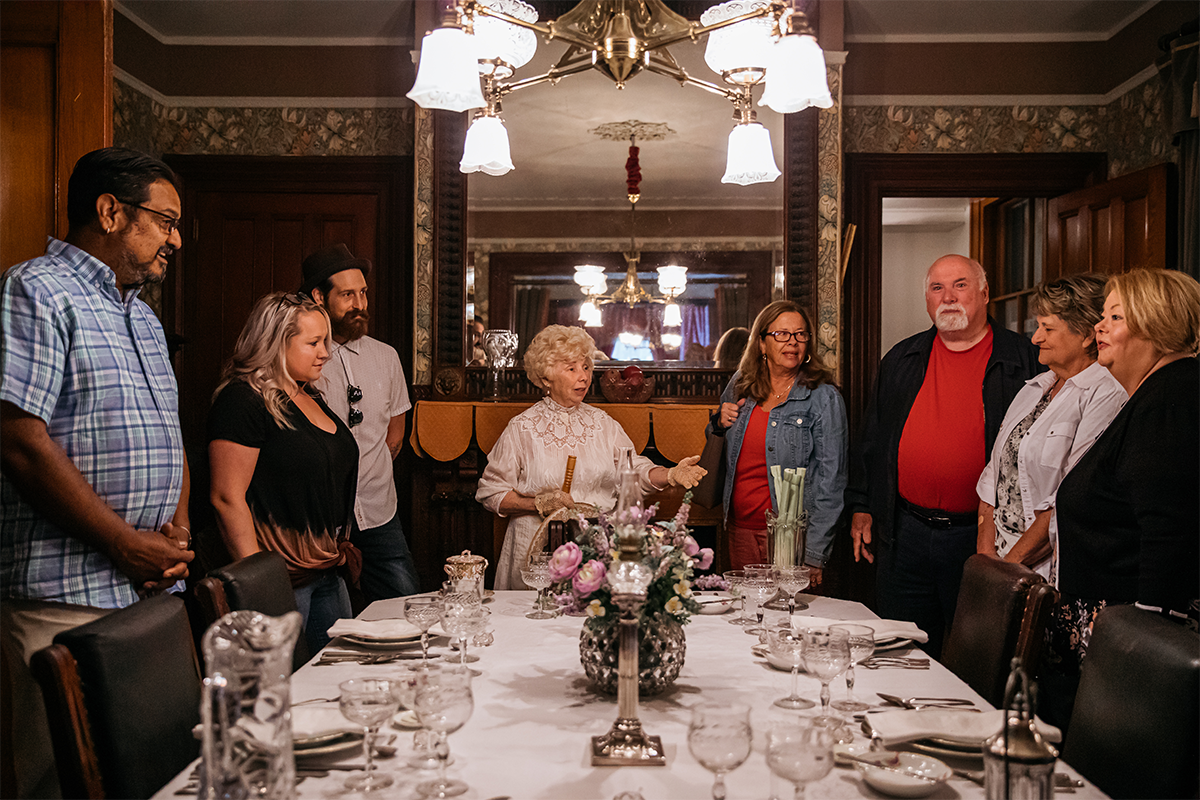 2020 HOUSE TOUR THEME:
This Old House: Preservation of the Physick Estate
Each year, our tour of the Physick House Museum highlights a particular aspect of Victorian life and culture.  This year marks MAC's 50th Anniversary, and our tour focuses on the Physick House itself. It is fitting, since this is where MAC began, in its efforts to save the house from the wrecking ball. You will learn of the mansion's years as a grand residence for the Physick family, to its tragic decline and near demolition and, finally, to its rise as a fully-restored historic landmark. Come join us to learn the compelling story of its life.
Object of the Month: Ash Sifter |

Date: c. 1900
Coal was one of the top energy sources during the Victorian era. In fact, during 1889, almost 82,000,000 tons of coal were produced in Pennsylvania alone. Coal was used for everything from transportation to cooking food in the home.
The ash sifter was invented to prevent the waste of coal. Remnants from a stove or furnace would be put into the ash sifter. The top has a rectangular hinged door that swings up to open. The chute leads into a grate inside the mechanism. A handle turns the grate, thereby separating ash from useable coal. The base is round so it could be put over a trash can or barrel. The unused ash would go straight into the can, and the usable coal would drop out of the back.
Look for the ash sifter in the Kitchen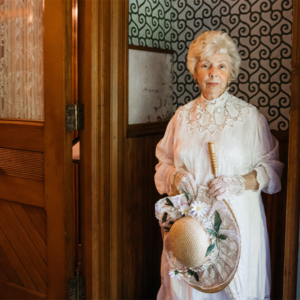 PHYSICK ESTATE HOUSE TOUR
An experienced guide will lead you through this beautifully restored home while giving you a glimpse into the lifestyle of this Victorian-era Cape May family. Your tour will end with a visit to the 1876 Carriage House where you can see the current exhibit in the Carroll Gallery.
$15 adults,
$8 children (ages 3 to 12)
& Veterans
Active Military FREE! (Military tickets not available online)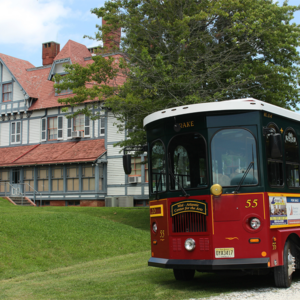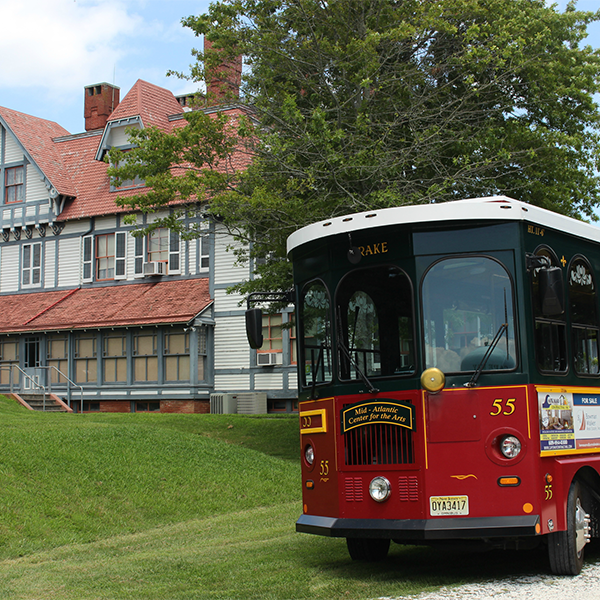 COMBINATION TROLLEY/PHYSICK ESTATE TOUR
Take a guided trolley tour of Cape May's Historic District, followed by a guided tour of the Physick House Museum. Approx. 2 hours. Admission includes the Carriage House Gallery at the Physick Estate. Begins at the Washington Street Mall Information Booth at Ocean Street.
$25 for adults;
$15 for children ages 3 to 12 & Active Military & Veterans
Call for tickets – 609-884-5404
Combination tour tickets are not available for online purchase. Click the link below to find out where to purchase tickets.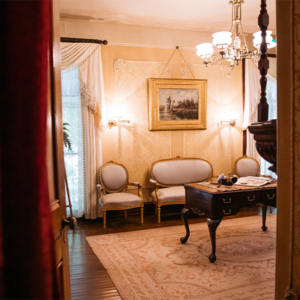 SELF-GUIDED TOUR
Spend as much time as you like, and linger at will, in the museum rooms where interpretive staff and volunteers will be available to answer your questions and discuss Victorian life. You may even meet a member of the Physick family, or one of their domestic staff, as you wander through Dr. Physick's home. Last admission is at 3:45pm; the museum closes at 4:15pm.
$15 adults,
$8 children (ages 3 to 12)
Veterans & Active Military FREE! (Military tickets not available online)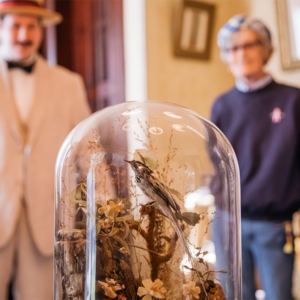 SELF-GUIDED AUDIO TOUR
Available in English & Spanish
Plug into history with our audio tour, using your own mobile device. Access to the Audio Tour is absolutely free; login information comes with your tour ticket. Forgot your earbuds? We have them available at the Carriage House Visitors' Center for just $1.
$15 adults,
$8 children (ages 3 to 12)
Veterans & Active Military FREE! (Military tickets not available online)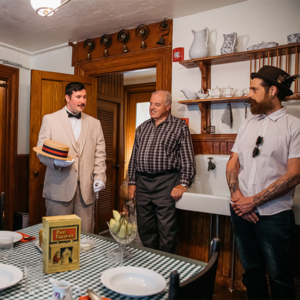 A DAY IN THE LIFE WITH DR. PHYSICK
Join Dr. Physick on a tour of his home, one of Cape May's grandest Victorian homes, and listen to stories of his life and times in Victorian Cape May. Learn about the house and the family who lived there, from Dr. Physick, himself.
$15 adults, $8 (children ages 3-12).
Adults $15; children $8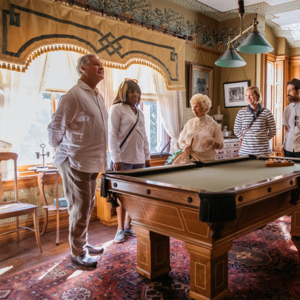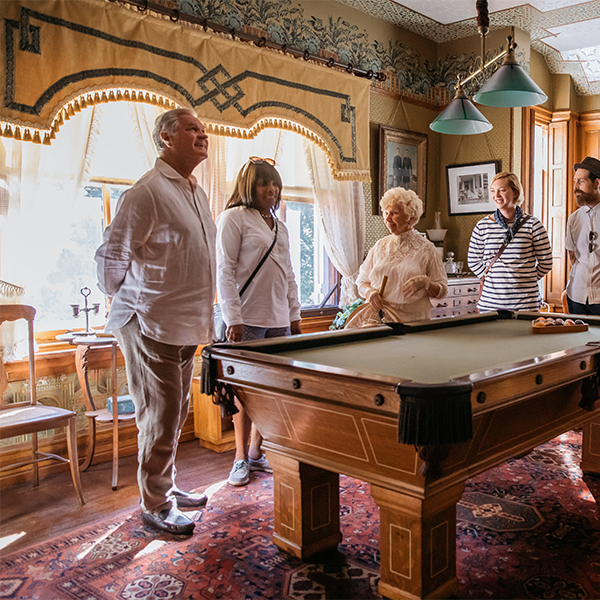 NUTS & BOLTS TOUR
Do you enjoy figuring out how things work? Unpack the inner workings of the 1879 Emlen Physick House on this guided tour that focuses on the Victorian mechanical systems that made things run in the 19th century.
$15 adults, $8 children (3-12)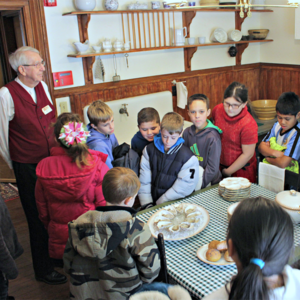 CHILDREN'S PHYSICK ESTATE TOUR
What was life like in the Victorian era? Kids can find out on a guided tour of the Emlen Physick Estate, Cape May's only Victorian house museum. Specially geared to children, these tours last about 45 minutes.
Adults $10; Children $8 (ages 3-12). Children must be accompanied by an adult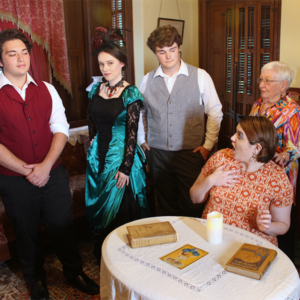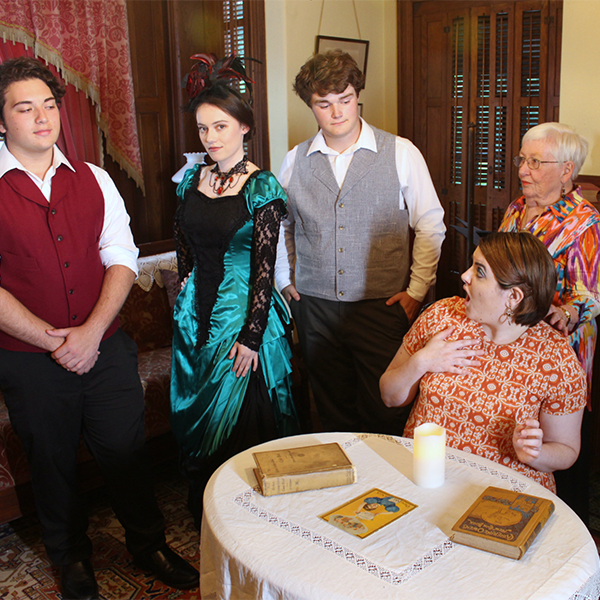 CLUELESS AT THE PHYSICK ESTATE
"Hook, Line & Sinker"  is this season's "whodunit" mystery, where tour goers travel through the 1879 Emlen Physick Estate and a mystery dramatically unfolds around them. Can you solve this mystery before someone else vanishes?
Limited admission. Adults $25, children (ages 3-12) $18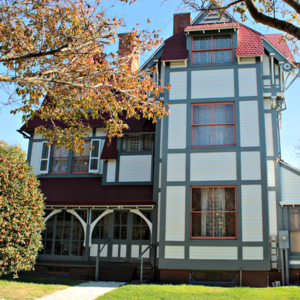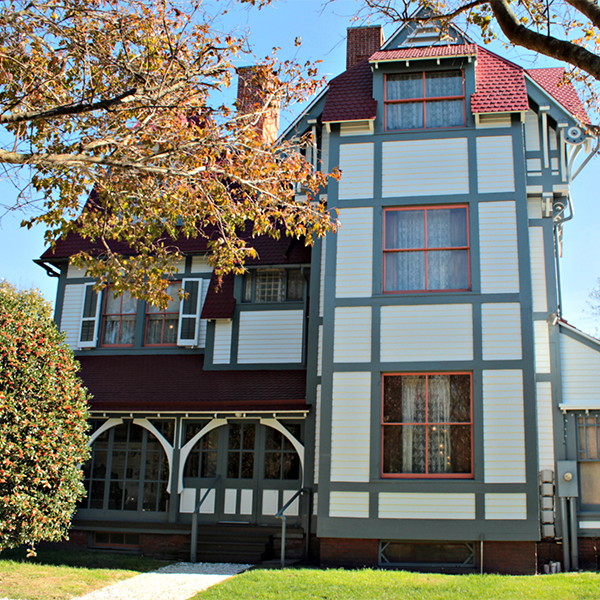 FRIENDS OF THE PHYSICK ESTATE EVENTS
Dates TBD
Friends groups are affinity membership groups of Cape May MAC. Throughout the year, the Friends groups plan various events and activities that help raise funds for specific initiatives.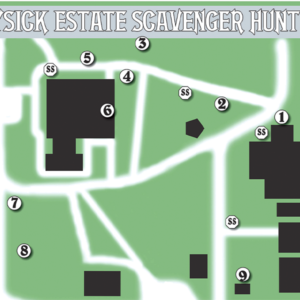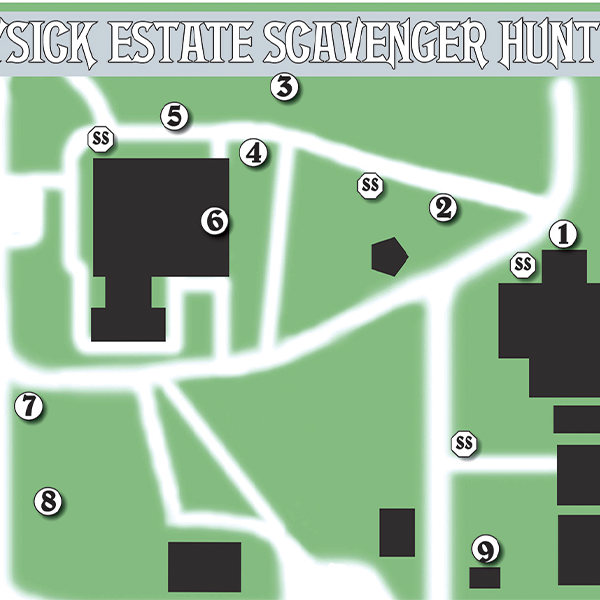 PHYSICK ESTATE SCAVENGER HUNT
Have an adventure the whole family will enjoy at the 1879 Emlen Physick Estate! Use our map to explore the grounds and find the answers to questions about the Physick family and life in Victorian times on this educational scavenger hunt. Turn in your answer sheet at the Carriage House Museum Shop and receive a prize!
Available daily at the Hill House office or the Carriage House Visitors Center at the Physick Estate, 1048 Washington St. and at the Washington Street Mall Information Booth.
Includes map and clues
Free; donations accepted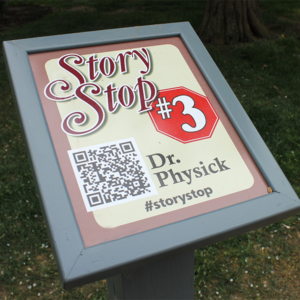 STORY STOP AT THE PHYSICK ESTATE
Look for various story stops on the grounds and listen to first-hand accounts of life at the Physick Estate during Victorian days in Cape May.
FREE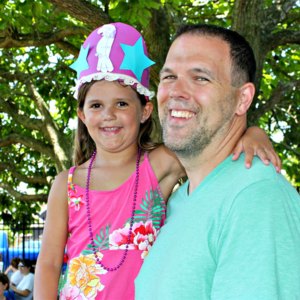 STORYTIME AT THE PHYSICK ESTATE
Gather around one of our storytellers at the gazebo on the grounds of this 1879 Victorian house museum for a tale, nursery rhyme, story or songs to transport you back in time. Weather permitting. Children must be accompanied by an adult. Free admission. Separate admission for house tours.
Fridays: 9:30am-10:30am (Summer Dates TBA)
Emlen Physick Estate Photos