VISIT THE EMLEN PHYSICK ESTATE
Cape May, New Jersey's only Victorian house museum, today!
A visit to the Physick Estate today offers a look back at our Victorian past as evidenced by its architecture, decorative arts, customs, and the lives of one particular Cape May family, the Physicks. Emlen Physick Jr., his widowed mother, Frances Ralston, and his maiden aunt, Emilie Parmentier, moved into their home when it was completed in 1879.
The Physicks' distinctive home illustrates their changing tastes as well as the particulars of the Victorian lifestyle in Cape May.

The first floor of the Physick House Museum is fully accessible. Free on-site parking/RV-friendly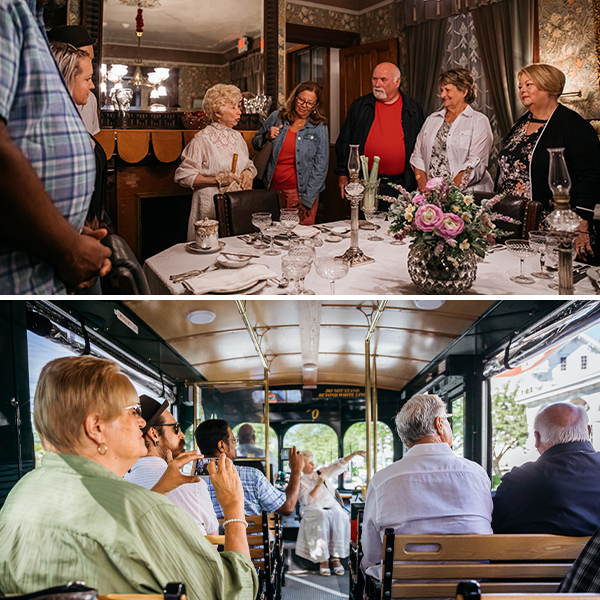 COMBINATION TROLLEY/PHYSICK ESTATE TOUR
Take a guided trolley tour of Cape May's Historic District, followed by a guided tour of the Physick House Museum. Approx. 2 hours. Admission includes the Carriage House Gallery at the Physick Estate. Begins at the Washington Street Mall Information Booth at Ocean Street.
Adults $25; Children & Military $15
Tour tickets for this tour are not available for online purchase. Click the link below to find out where to purchase tickets.
VIRTUAL TOUR
We are excited to share with you our first ever virtual tour of the Emlen Physick Estate!
This is an abbreviated version of our normal 45 minute guided tour. We hope you enjoy it and learn something new. We look forward to you visiting our museum soon!
If you enjoy this virtual tour, please consider making a donation to our organization below.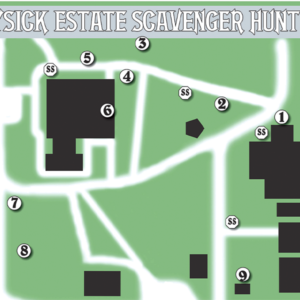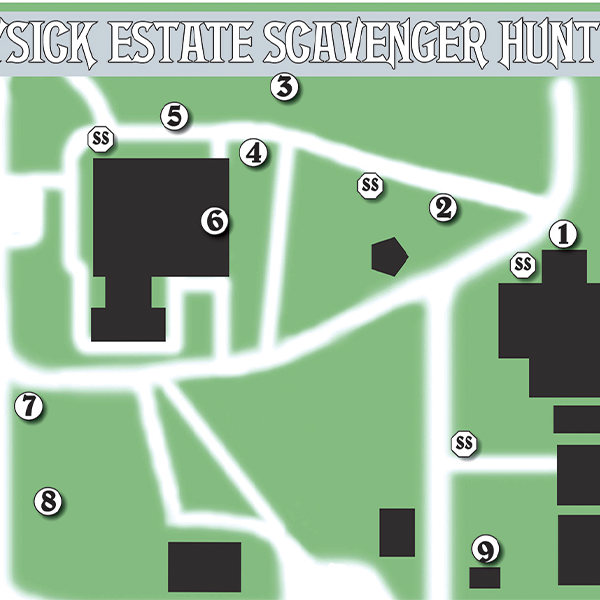 PHYSICK ESTATE SCAVENGER HUNT
Have an adventure the whole family will enjoy at the 1879 Emlen Physick Estate! Use our map to explore the grounds and find the answers to questions about the Physick family and life in Victorian times on this educational scavenger hunt. Turn in your answer sheet at the Carriage House Museum Shop and receive a prize!
Available daily at the Hill House office or the Carriage House Visitors Center at the Physick Estate, 1048 Washington St. and at the Washington Street Mall Information Booth.
Includes map and clues
Free; donations accepted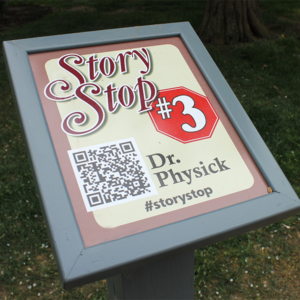 STORY STOP AT THE PHYSICK ESTATE
Look for various story stops on the grounds and listen to first-hand accounts of life at the Physick Estate during Victorian days in Cape May.
FREE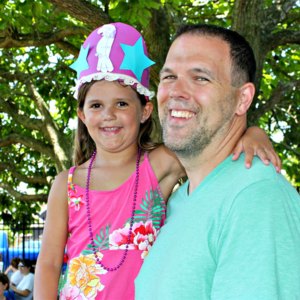 STORYTIME AT THE PHYSICK ESTATE
Gather around one of our storytellers at the gazebo on the grounds of this 1879 Victorian house museum for a tale, nursery rhyme, story or songs to transport you back in time. Weather permitting. Children must be accompanied by an adult. Free admission. Separate admission for house tours.
Fridays: 9:30am-10:30am (Summer Dates TBA)
Emlen Physick Estate Photos