Celebrating 31 years of bringing beautiful music to Cape May, the Cape May Music Festival presents classical, chamber, jazz and more each year.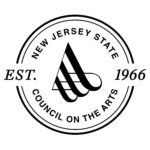 Made possible by funds from the New Jersey State Council on the Arts, a partner agency of the National Endowment for the Arts.
Long-time friends and peers Conductors Jed Gaylin and Eliot Bailen, of the Bay Atlantic Symphony and the New York Chamber Ensemble respectively, have partnered and will be presenting 4 short performances for classical music lovers to enjoy in the comfort of their own homes! After each, Jed and Eliot will be live on Zoom with you to field your questions about the pieces they've just performed, and anything else you may want to know about past Cape May Music Festival presentations! It's easy and it's free, although donations are most welcome.
Upcoming Concert
"Serenades & Dreams"
Thursday, October 1: 5:30pm
Schubert – Ständchen (Serenade)
Genaro Medina, violin & Jed Gaylin, piano

Schumann (arr. Rosenthal) – Träumerei
Ted Rosenthal, piano; Eliot Bailen, cello; Thomson Kneeland, bass

Beethoven – Duo, WoO 26, Allegro con brio
Susan Rotholz, flute & Eddie Barbash, alto sax

Saint-Saens – The Swan (from Carnival of the Animals)
Eliot Bailen, cello & Jed Gaylin, piano
Concerts will post here directly in advance of the scheduled performance time.
If you have visited this page before, you may have to clear your browsing history for the video to load.
Register for the Zoom Q&A below. You will receive a confirmation email with details on how to join the Zoom, which will be able to be accessed up to 15 minutes prior to the start-time.
Registration is limited to 100 people. We recommend you reserve your space early!
If you have already registered, check your confirmation email for information on how to join the Q&A.
"Shifting Passions"
Tuesday, September 8: 5:30pm
"Bounce & Ballads"
Thursday, September 17: 5:30pm
"In the Moment"
Tuesday, September 22: 5:30pm
BACKTRACK VOCALS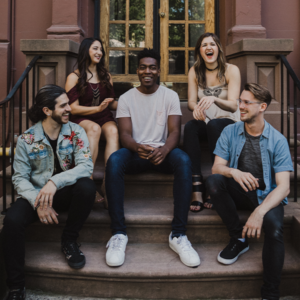 Saturday, Sept. 19: 6:30pm
Rotary Park, Lafayette St.
Enjoy exciting arrangements that transform familiar tunes and showcase the top-notch vocal (and beatboxing) abilities of the hit A cappella group Backtrack Vocals. (Rain date: Sept. 20)
Free Concert
ATLANTIC BRASS BAND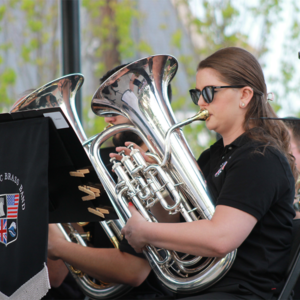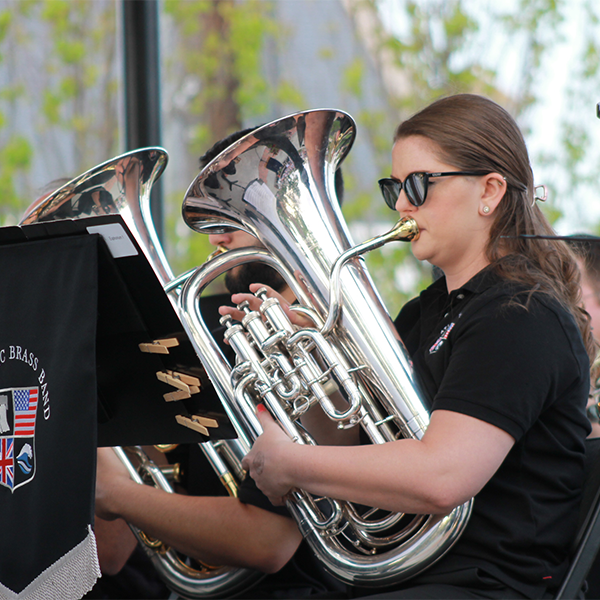 Saturday, Nov. 21: 5pm
Emlen Physick Estate
1048 Washington St.
The Atlantic Brass Band, under the baton of Salvatore Scarpa, presents a program of wonderful Holiday favorites, the perfect opening of our Holiday Preview Weekend and Annual Tree Lighting Ceremony Co-sponsored by Cape May MAC and the City of Cape May.
Free Concert
Individual Sponsors
The Atkinson Foundation (David & Patricia Atkinson), Roger & Dani Barnsby, Lee & Jill Bellarmino, Robert & Barbara Biller, Jeanette Block, Elinor Brasher, Anne Burrows, Barbara Caldwell, Tom & Sue Carroll, Mike & Nancy Childs, Barry & Ronnie Cohen, Kenny Whitworth & Bill Conte, Bari Lu Cooper, Warren & Janet Coupland, Sue & Bill Currie, Jeffrey & Kimberly Denick, Sharon Falkowski & Ronald Holman, Fred & Rosemary Fellmeth, Lee & Carol Fredericks, Stan & Peggy Gora, R. J. Scott Griffith, Mary Beth & Alexander Hager, Dan & Carol Hartman, Barbara Heinrichs, Roger Henry, Diane Jackson, Sharon Kewish, William & Barbara Killeen, Tricia Kraemer, Robert & Terri Lamendola, Steven & Lori Lazan, Marlene Lengner, Alan & Brenda Leonard, Ronald & Rosalind Levy, John & Deborah Lukens, Myles & Leslie Martel, Henry & Carol Mauermeyer, Amelia May & Gregg Carpenter, Frank & Jeanne McCall, Alan & Karen McGuire, Gus & Mary Ann Mosso, William Paladini & Pamela Nardone, Dr. Theodore & Virginia Passon, Robert & Patricia Pelligrini, Joaquim & Jaklyn Ramos, John & Sylvia Baer, Maria Ripici & Tom Quigg, Mark & Suzanne Robertson, Don & Vivianne Rodgers, Bill & Audrey Schwab, Sandy & Mary Stewart, Drs. Chris & Rosanne Traficante, Burton & Jill Waisbren, Don & Alethia White