CARRIAGE HOUSE
MUSEUM SHOP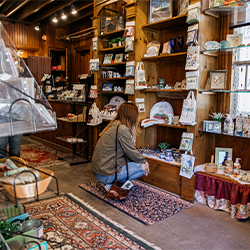 Carriage House at the Emlen Physick Estate
1048 Washington St.
Everything you need to relax in style with a warm and fragrant cup of tea. Bake up a fresh batch of scones with special mixes and add a dollop of clotted cream. Teapots, cups, Harney's Teas, accessories and more, plus jewelry, books and wonderful things for giving or keeping…
​For more information, call 609-884-5404
The Carriage House Museum Shop is fully accessible.